We've put together some great (and FREE!) resources as our gift to you when you join our mailing list! 
---
---
Need a little help choosing patterns for hand-dyed yarn?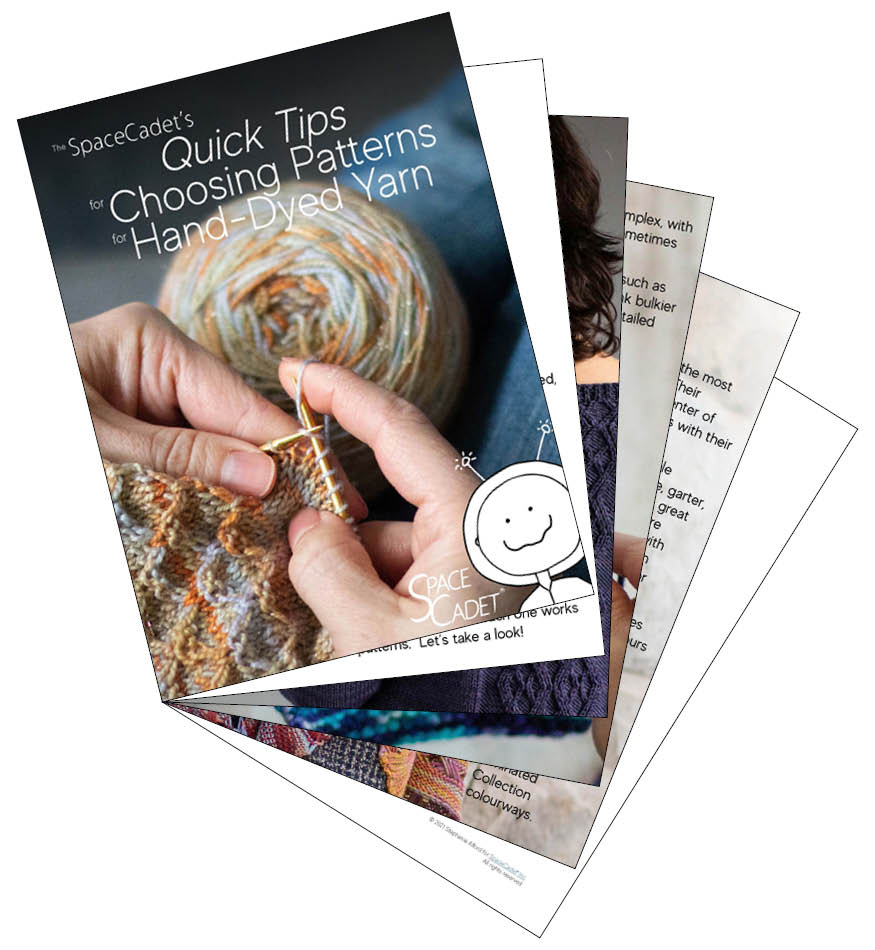 Get confident about matching your yarns with patterns with our Quick Tips for Choosing Patterns for Hand-Dyed Yarn!  Your copy is free, so download it now!
---
---
Confused by Hand-Dyed Yarn Terms?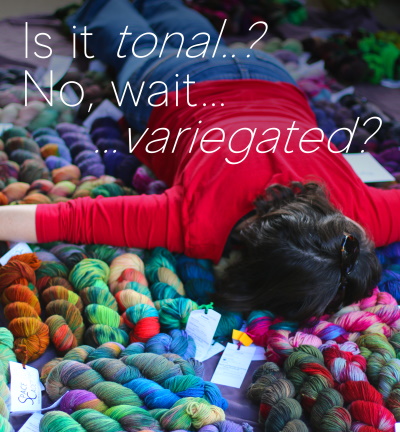 "…Is this skein tonal or… wait, is it variegated?"
"…What's a semi-solid? It's kind of a fancy word for a plain old solid, right?"
Hand-dyed yarn is wonderful and beautiful but sometimes the terminology can be confusing.   If you've ever felt a little intimidated at your LYS or wondered how to talk about the gorgeous yarns in your stash, then our free guide is for you!
---
---
How Will That Colourway Work Up?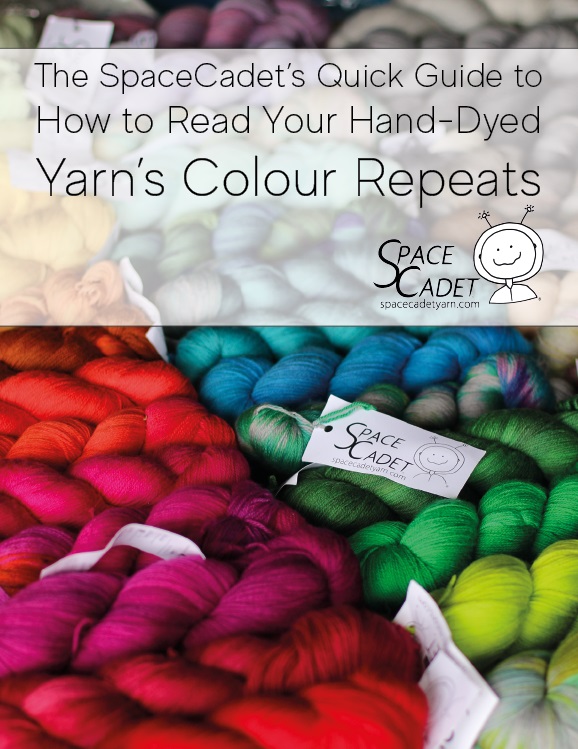 Wouldn't you love to know before you even cast on?
Sometimes hand-dyed colourways can be, well, challenging.  Will this skein pool? Will the colours blend or pop? Does it contain any surprises?
Knowing how to read your skein before you cast on is the key understanding how it will behave in your project. Our free guide walks you through the basics of reading your yarn so you can cast on with confidence!
---
---