We've put together some great (and FREE!) resources as our gift to you when you join our mailing list!  Scroll down to see them all, then click the links below to download them.
---
Get the SpaceCadet's Quick Guide to Reading your Hand-Dyed Yarn's Colour Repeats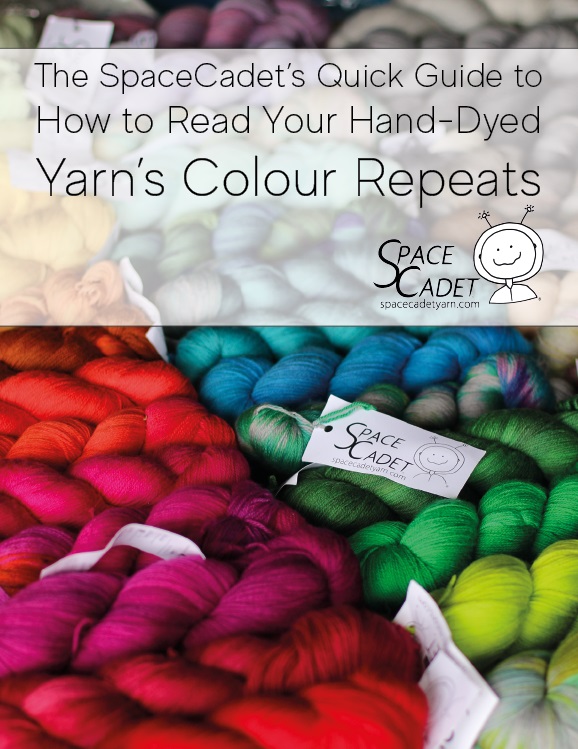 Hand-dyed yarn is wonderful and beautiful and…  sometimes a little bit tricky.  But knowing how to read their colour repeats is the key understanding how your skein will behave in your project. Download our guide and we'll give you a walk-through of the first steps you need to know to identify the types of colourways you've got in your stash so you can cast on with confidence!
Click Here for your copy of our free Guide!
---
Get the SpaceCadet's Project Planners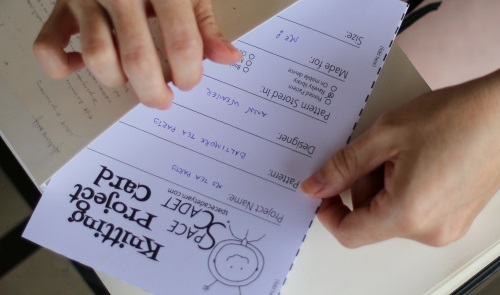 Designed to fit into your bullet journal or Traveller's Notebook, our FREE printable pattern cards are the perfect analog way to track your project progress!
Click Here and we'll send a download link straight to your inbox.  Then just print your project card, cut it out, and use it straight from your favourite planner.
---
Get the SpaceCadet's eBook of Tips & Hacks
We've asked our favourite indie designers for their best hacks and tricks to make your knitting and crochet better, quicker, or just more fun — and turned it into a fabulous FREE ebook for you to download. Keep it on your phone or tablet for easy reference, or print out just your favourite tips to carry in your project bag.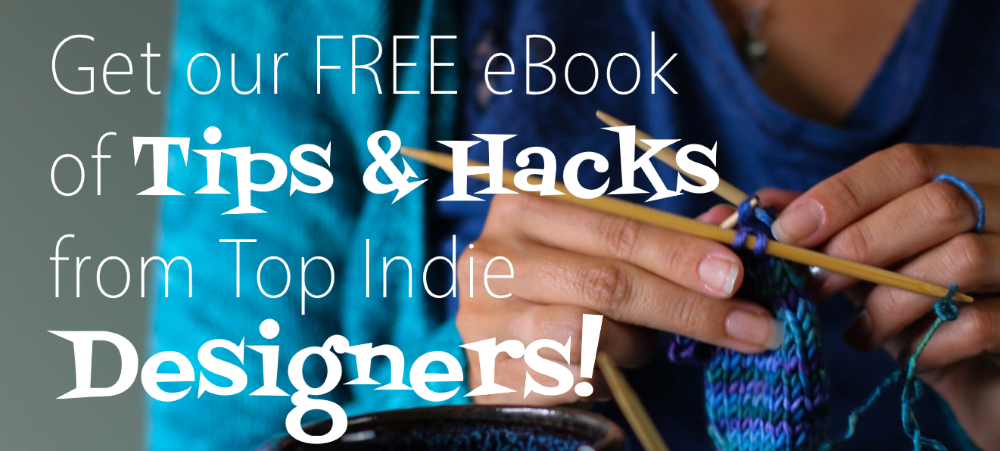 Our ebook includes fantastic tips from today's top designers, including:
Hunter Hammersen's step-by-step tutorial for swatching in the round

Heather Zoppetti's super tip for decreasing on the wrong side

Alasdair Post-Quinn's guide to the slip-stitch bind-off

Rebecca Velasquez's brilliant trick for when the foundation is a bazillion chains long


The Sexy Knitter's fabulous Texas Long-Tail Cast-On

Rohn Strong's best tip for getting gauge
Click Here to get our free ebook!

---
Get the SpaceCadet's Printable Gift Tags
You worked hard on that handmade gift!  Make sure they know how to treat it right with these awesome gift tags! We've got snarky versions and nice versions, as well as optional care instructions.
So just click here and we'll send a download link straight to your inbox. Then simply print your gift cards, cut them out, and give your handmade gifts the kind of respect they deserve!
---