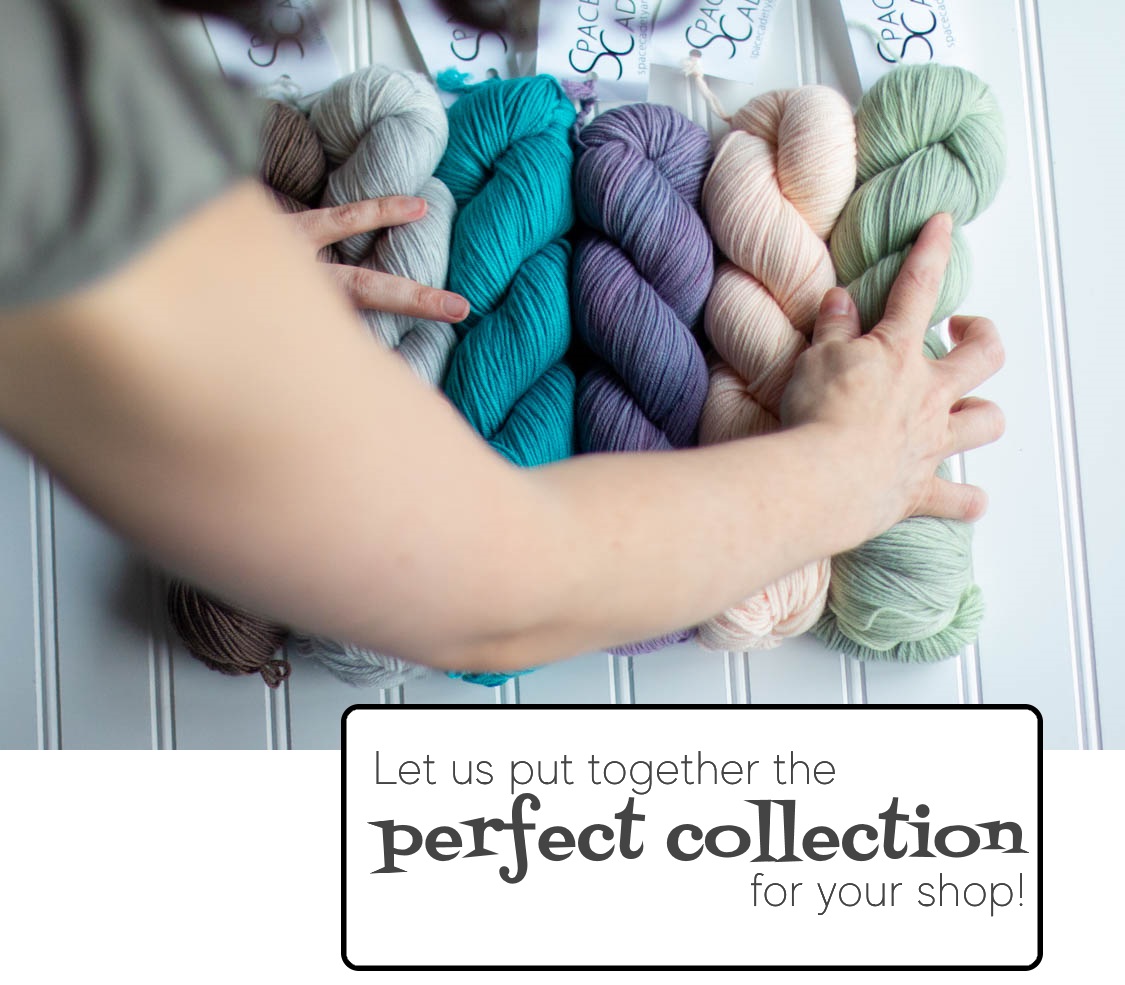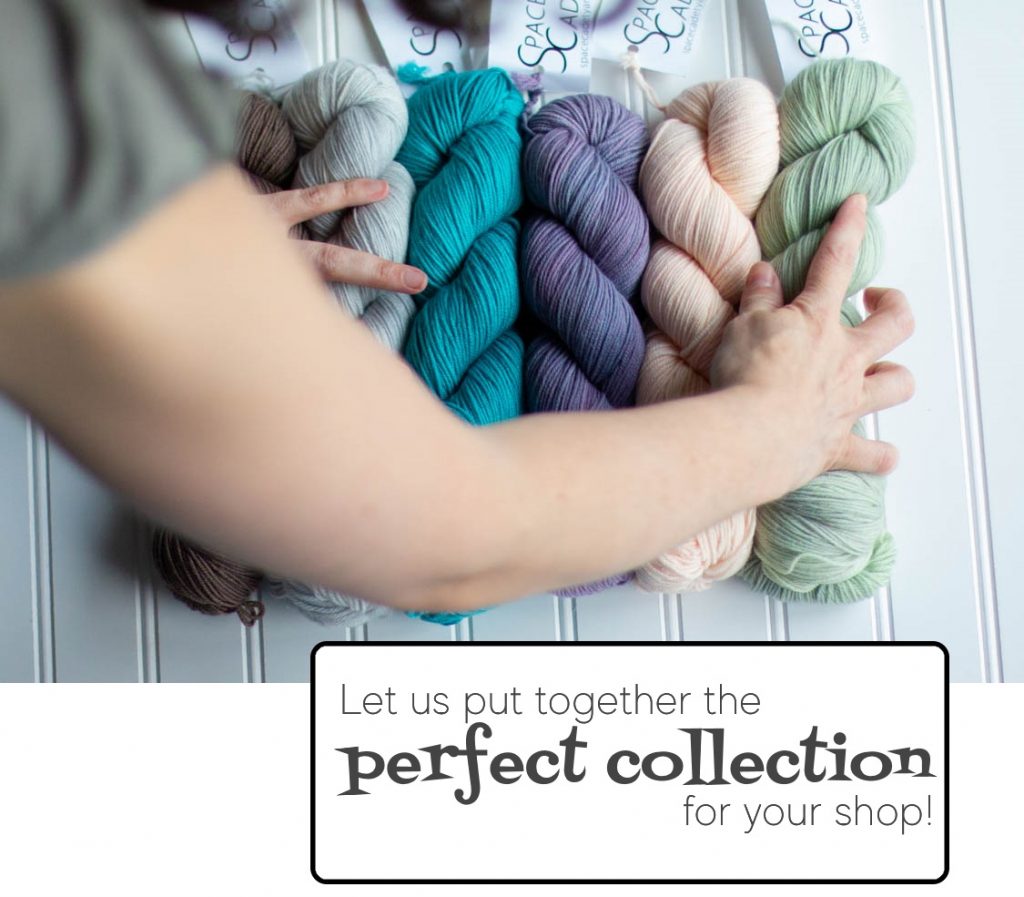 SpaceCadet® wholesales through select retailers, and we welcome new enquiries.
Whether you're putting together a bespoke collection of colours or going for one of our super-easy wholesale packs, out goal is to provide a buying process that is fun for you and yarn that is exciting for your customers.
Current Customers
We're glad to partner with you!  Please click here to see our latest wholesale info and our super-easy wholesale packs.
New Enquiries
For more information about SpaceCadet® wholesale, please click here and give us your info so we can set up access for you asap.  We look forward to hearing from you!