This blog post was supposed to be a shop update, but my chief yarn-prep guy (my husband!) has been a bit under the weather, so I have to delay the update for a couple of days.  Look for those new yarns to go into the shop on Friday instead.  And if you're on the Yarn Adventurers mailing list, keep an eye open for an email sometime in the next week!
In the meantime, let me share a little teaser with you.  The InterStellar Yarn Alliance parcels went out in the post yesterday, and the Alliance members are in for such a treat.  I can't wait for their parcels to arrive!  Can you guess what's in them?…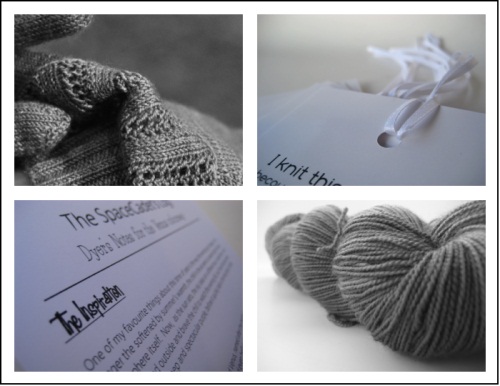 .
And ooooh!  I just wanted to share this with you…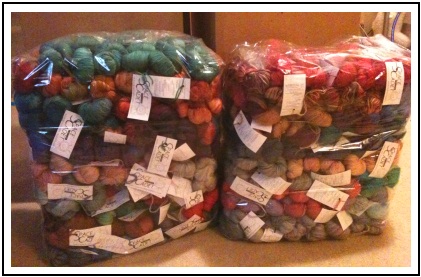 Ever wondered what forty pounds of yarn looks like all in one place?  Well, that's what it looks like!  That's forty pounds of freshly-dyed SpaceCadet yarn, all headed to fibre space in Alexandria VA.  fibre space is one of the coolest LYSs in the country (I think my SpaceCadet might just have a crush on their space cadet!).  And I am so excited to have SpaceCadet yarn there!
So if you're in the DC area, do go check fibre space out — and look for the SpaceCadet yarn, because I've dyed some really gorgeous, never-seen-before colourways that you won't want to miss!