First it rained.  It was the kind of rain where you discover that the highest setting on the wipers is frighteningly inadequate, where cars slide off the road, where you wonder if you're going to get there at all.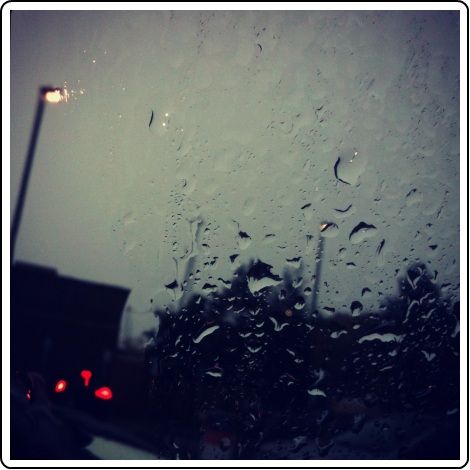 And then it cleared, and we suddenly saw how incredibly beautiful autumn in the Hudson Valley really is.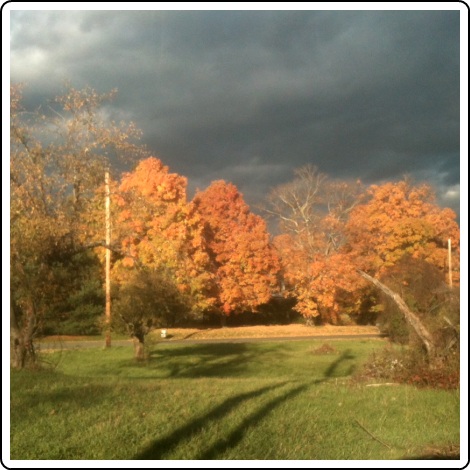 The old farmhouse we rented turned out to be wonderful.  It had a lovely pond, and beautiful period features.  And big soft comfortable beds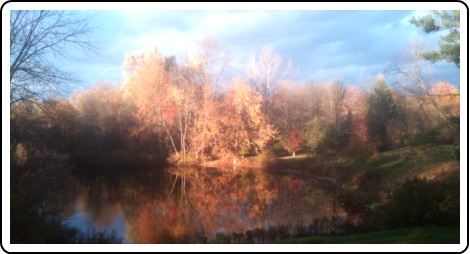 But there was no time to go to bed — there was work to be done — and we headed straight to the Duchess County Fairgrounds to get the Melissa Jean booth set up.  It was a lot of hard work but, by the end, I think it looked fantastic, don't you?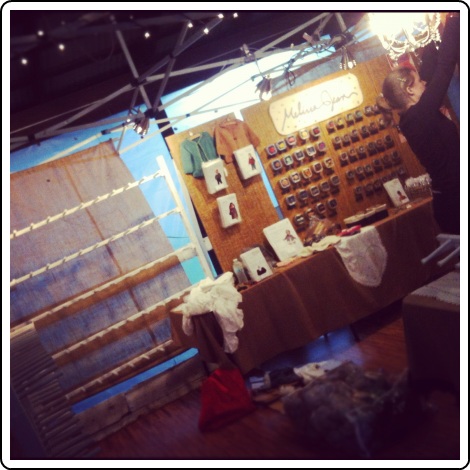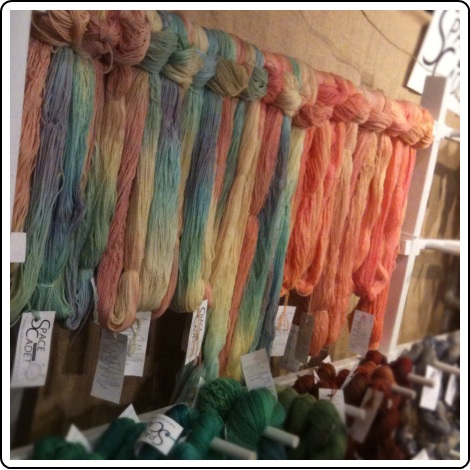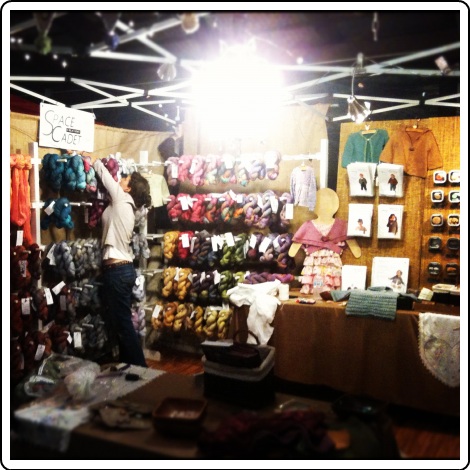 And then it was two amazing, whirlwind days of yarn and buttons and so many lovely customers and some super-cool fiberista friends…  We were so busy, I forgot to take pictures of almost everyone (ooops!).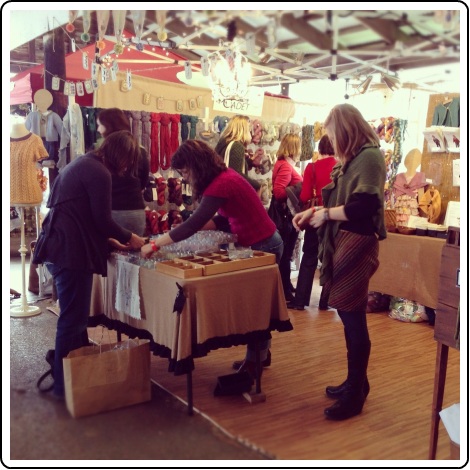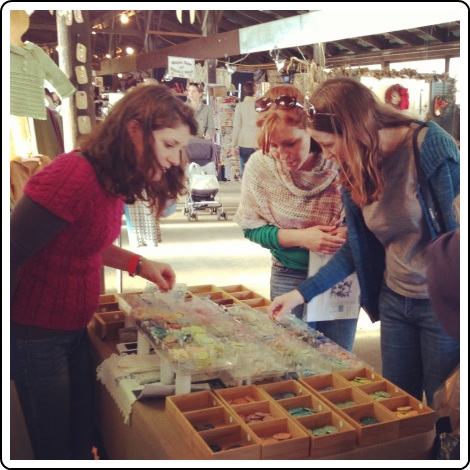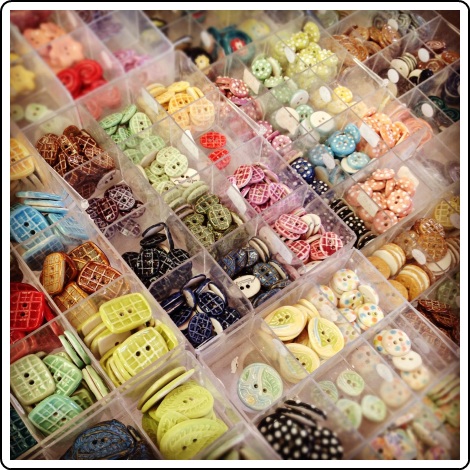 And then, before I even knew it'd begun, it was all over!  The booth was taken down and the car all packed up, and we started on the long looong journey back.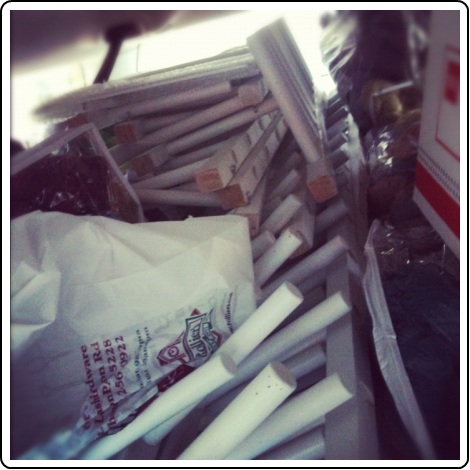 And when we finally arrived home after 9 hours of driving, I made myself a well-deserved cup of tea, and looked back at the weekend with a crazy rush of emotion.  It was an amazing weekend, and I felt so excited and so happy.
…And ohhhh sooooo tired!
(With huge thanks to Melissa Jean for featuring SpaceCadet yarn, and to Natalie and Kristen for making everything go so smoothly.)
---
Shop Update!
Lots of yarns went back into the shop yesterday.  Lots more will go in today and over the weekend, including some fantastic one-of-a-kind colourways that you won't want to miss.  Click here to keep your eyes open for them!