I've just gotta share this with you because, this week, we have been doing the happy dance — a lot.  As you may recall, we had a slight disaster midway through the summer when a big (biiiiiiiiigggg) storm rolled in and dumped approximately 25 feet of water in 15 minutes (or maybe a little less) which completely overwhelmed our drain and so the water surged in under the door instead and partially flooded our family room.  If you never saw it, all the sorry details are here.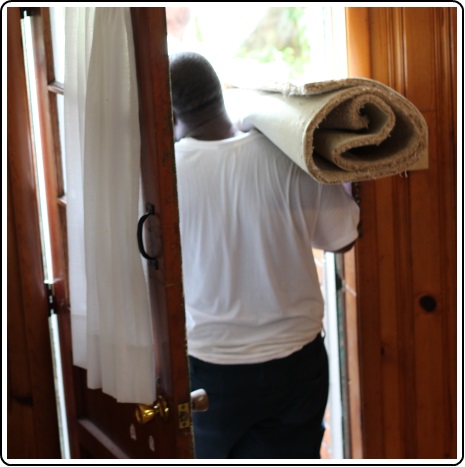 Fortunately, the damage didn't reach the levels of a lot of lower lying areas around us, and I was able to get most of our stuff up and away from danger, but the carpet was a complete (uninsured!) write-off.  And the asbestos flooring we discovered underneath it meant that the room was wholly unusable until the carpet could be replaced.
That was seven weeks ago.  Seven weeks ago.  And it's taken this long to get the room dry, the carpet ordered, and the installation booked.  But on Wednesday….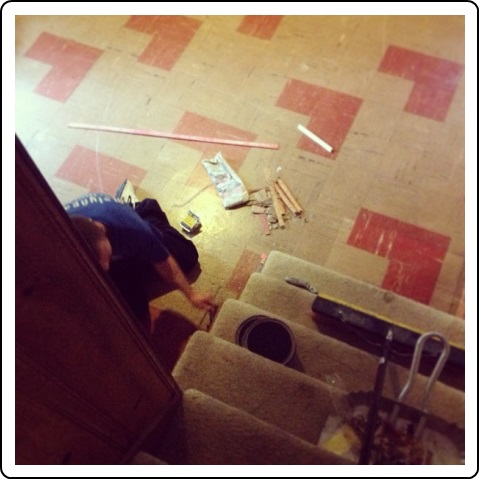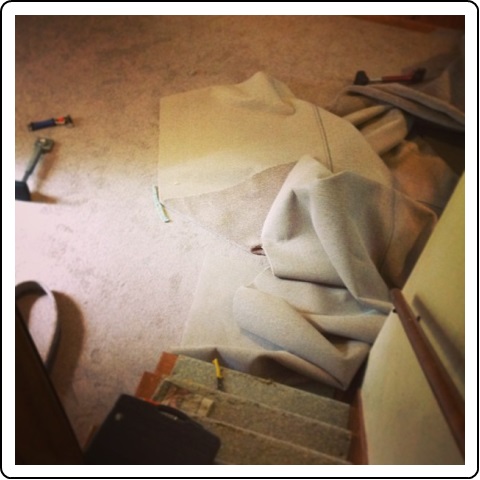 …on Wednesday, THEY INSTALLED OUR NEW CARPET!!!!!!!  Wooooot!!!!  I know it's only our family room we were missing but, somehow, it feels like we have our whole house back again.  Things that have spent the last seven months in the wrong place are finally able to go back to where they belong.  And we are able to sit in the family room again of an evening, have a cup of tea, and discuss the day just like we used to do.  I know we could do that anywhere in the house, but somehow it feels so much more right now.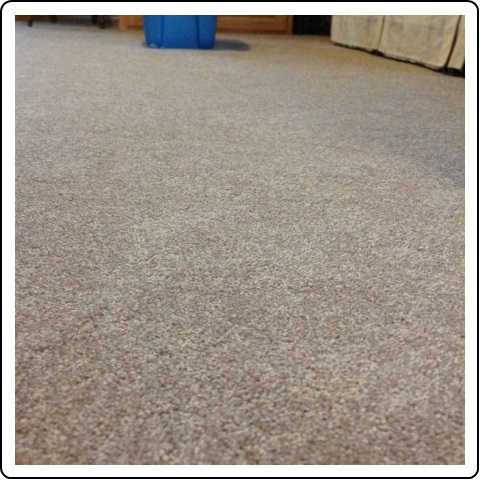 And all I want to do, every time I see that lovely expanse of fresh, new, clean, lovely carpet is to cheer.  Hoooooooray!!!!
---
Speaking of cheering, here's something to make some noise about.  If you've been waiting for the InterStellar Yarn Alliance to reopen for subscriptions, your wait is almost over.   The SpaceCadet's premier yarn club opens this Sunday Sept 1 (actually, midnight on Saturday) until Sept 16.  Spaces always go really quickly, so be ready.

And for those of you who've clicked here and got yourselves on the Yarn Alliance mailing list, I may just open up subscriptions a wee bit early for you.  …Such are the perks of reading all the way to the bottom(!).