According to last night's 11pm news, the temperature here in western Pennsylvania is about to get miserable: 92 degrees F (33 C) with humidity that you can cut with a knife.  I'm no fan of hot weather and I know it's not due to last long but, while it's here, I'll be taking shelter in the coolest spots I can find.
So, it seemed a perfect time to share with you the latest Yarn Alliance parcel, because the inspiration for this colourway is all about finding refuge from the hottest summer temperatures.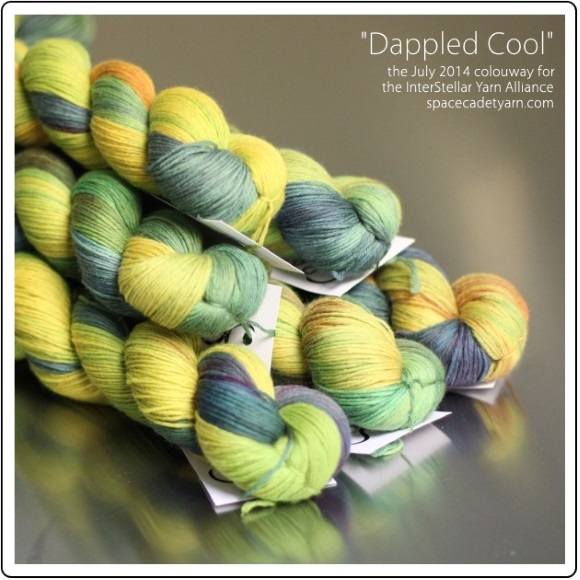 Inspired by a languid summer's afternoon spent in the shade of a lush tree, its branches draping lazily above and letting the sunlight through only in little pools here and there. No matter how harsh the sun's ray or how wilting the day, the shelter of that cool, dappled shade is the most refreshing place to be.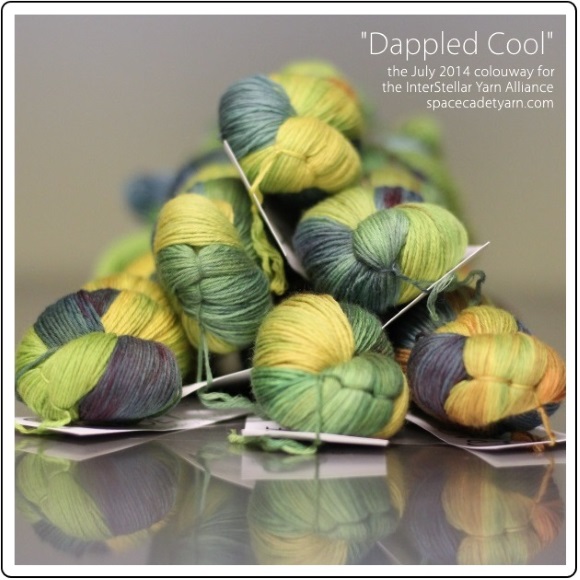 Y'know, if I'm honest, this is not a colouway that I feels natural to me — I am not often a yellow kind of girl — but the truth is that I just love this colourway!  There is something about that just feels so summery and  hot…  a little singed around the edges… and yet with that wonderfully cool streak of blues and greens.  I just cannot wait to see how this knits up!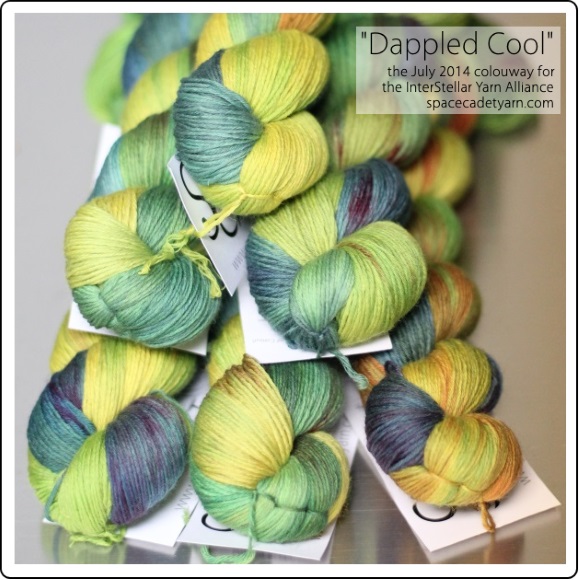 And every Yarn Alliance parcel comes with a gift and, this time, it was a perfect match for the colourway.  When those long, languid days turn into perfect summer evenings, there is nothing nicer than sitting out in the cooling air with a beer (or, in this case, a cool English cider).  Renee from Knerd made us these custom beer cosies with the idea of "cold beer, warm hands, dry knitting".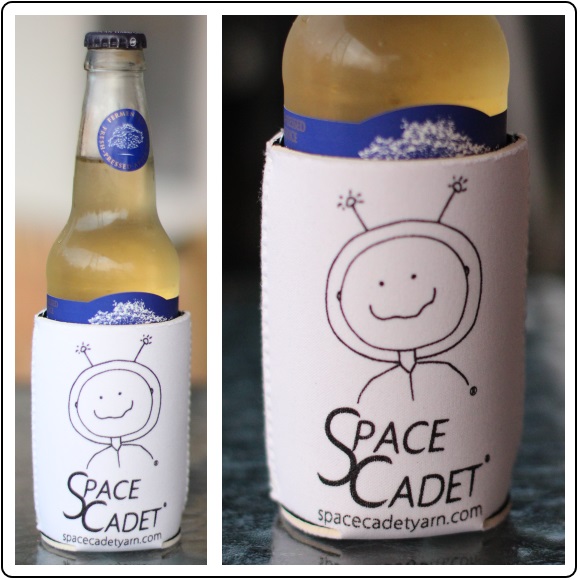 And y'know, no matter how hot and miserable the day, I think that just has to be the perfect way to end it.  Don't you agree?
---
The InterStellar Yarn Alliance will open in September for new subscriptions.  Want to be the first to hear when it does?  Click here to get on the mailing list and get early-bird notification of the opening dates!