As you know, we open our premiere yarn club to new subscriptions for two weeks only twice a year, and our customers bide their time and wait to grab their spots in the club.  We love watching the subscriptions fly and getting to meet all our new members, so we are absolutely thrilled to announce that…
The InterStellar Yarn Alliance is Open for Subscriptions!

If you like SpaceCadet® colourways, then
you'll love being in the Yarn Alliance!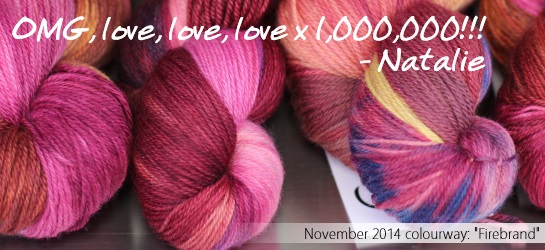 What do you get when you join?
…beautiful yarns, colourways you might never have dared try but suddenly realise you love, and some seriously fabulous gifts!
Members of the InterStellar Yarn Alliance receive fabulous parcels delivered to their door every other month, containing:
SpaceCadet ® yarn (light to medium weight) in an exclusive Yarn Alliance colourway (guaranteed not to be offered on the SpaceCadet® website for at least 6 months)
A great Yarn Alliance gift tucked into every parcel!
The SpaceCadet's Log exploring the inspiration for each colourway.
The InterStellar Yarn Alliance newsletter with periodic special offers exclusively for members.
A 15% off coupon every six months

Plus, Sweater Quantities!
One gorgeous skein just isn't enough? You also have an exclusive opportunity to order more skeins custom-dyed in the latest club colourway. You'll receive an email with all the details about a week after your parcel goes out — and then all you have to do is pick your project!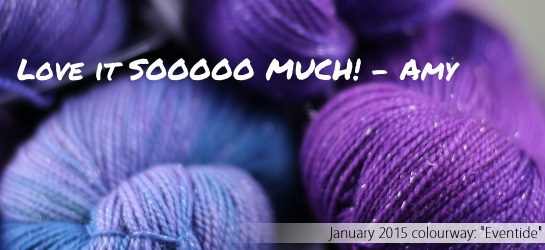 A 6 month subscription (3 parcels) is $135

and a 12 month subscription (6 parcels) is $249.
Ready to join the fun? Yeah, let's do this!
Click below

to choose your subscription:
| | |
| --- | --- |
| 12 Month Subscription | |
| | |
| --- | --- |
| 6 Month Subscription | |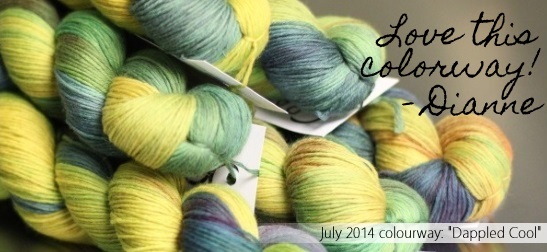 Six month subscriptions include 3 parcels; twelve month subscriptions include 6 parcels. Parcels will be sent out in early January, March, May, July, September, and November.
Shipping within the United States is included in the price; extra charges apply for shipping outside the US. Normal subscription openings for the InterStellar Yarn Alliance are for two weeks only during March and September of each year.
Got questions? We're happy to help! info(at)spacecadetcreations(dot)com