Sometimes we dye a club colourway that excites me so much, I'm just itching to show it to you.  The latest yarn was exactly that kind of colourway and, because the Yarn Alliance parcels went out last week, I think it's safe to show you…
Honeydew — the colourway inspired by…. well, honeydew!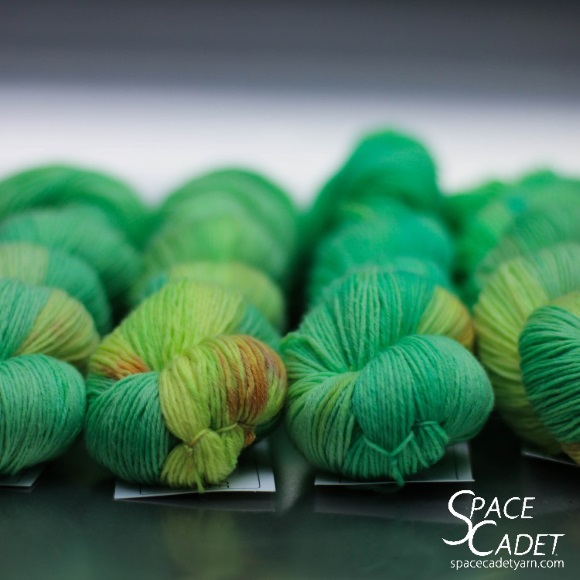 One of my favourite things about this time of year is how wonderful summer fruits suddenly become. Oh, you can get berries and grapes and oranges and melons all year round but, right now, they are beyond compare, bursting with flavor, and so very juicy – each one a sweet respite from the heat of summer.
For this colourway, we were inspired by one of my favourite summer fruits, the Honeydew melon. We started by capturing its sublime soft green, keeping the dye gentle and letting it swirl and flow in the dyepot to create the changing depth of colour that you see in the fruit's flesh. And then we layered on the warmer shades of the melon's center, blending it from a bright soft orange to a sweet clear yellow. The result is a beautiful fusion of summer's best colours, which will flow and mingle into a sublime summer mix.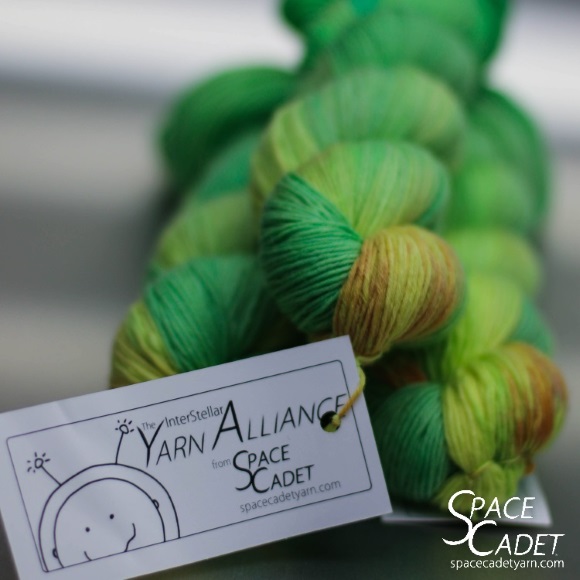 For this colourway — and these hot weather that goes with it — I chose Oriana, a yarn that is unexpectedly well-suited to summer projects. Constructed with 90% Merino wool, the surprise is that it behaves almost like cotton!  Oriana's eight plies soak up colour deeply and give it an amazing drape and swing that is perfect for cool summer patterns.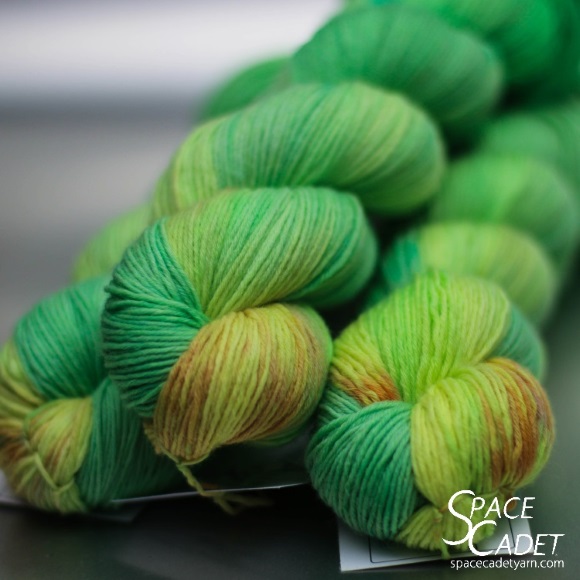 The Gift — A Beautiful, Tiny Tool Box

And the gift is fantastic too!  Knitting and crocheting involves some really teeny-tiny notions that are so easy to lose – stitchmarkers, needles, buttons, and suchlike –  so I asked Brittany and Angie, the lovely makers at Remember Wynn, to create these adorable little notions boxes for us. The perfect size to keep the tiniest tools neat and tidy, I just love the SpaceCadet grinning away on the front!
 The Yarn Alliance Reopens Soon!
You can see why I love this Yarn Alliance parcel so much, can't you?  And I can hardly wait to see what our Club Members make with their new yarn!
And if you're wishing you were in on the fun too, then grab and pen and mark your calendar, because the Yarn Alliance reopens for new subscriptions in September.  Or hey, forget the pen — just click here and give us your email address and we'll not only make sure you're the first to know when the Alliance reopens, we'll give you an early-bird chance to grab your spot a few days before the club opens to the public.  Sound good? Great! Click here!