You know, I so enjoy putting these newsletters together and am always happy for the chance to inject a little fibery goodness into the start your day.  But with the events of the last week, it feels crass to write this newsletter in that same way without acknowledging that the recent news has been sobering and worrying, and shows the depth of the issues this country has to grapple with.  It's easy to get down-heartened.
In difficult times, I've always found solace in my knitting.  It seems a bit silly but the click my needles, the rhythm of my hands…  it just always helps to soothe my mind.   So, no matter where you are or how this week has affected you, let's sit down together, drink a cup of tea, and share some fibery goodness.  The world can always use a little more goodness.
Ok.  Onwards…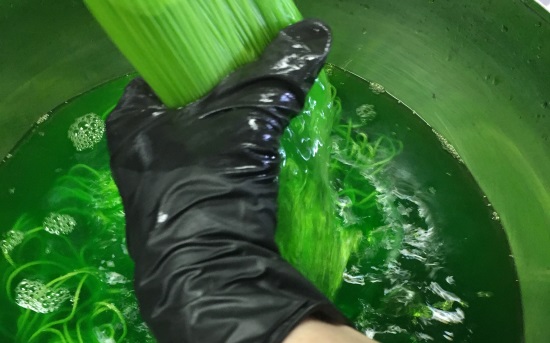 Just a bit of fun to start: the New York Times asks, "What's your opposite job?" Sadly, it doesn't seem to recognise "dyer"(!) but, if you have a more conventional job than I do, you may have better luck.  And if (like me) you love your job, you can look at its opposite with happy satisfaction and, if you don't, then hey, maybe this will be inspiration!
Browsing through Ravelry the other day, I spotted this pattern and spit my tea across my keyboard.  Be warned, it is NOT safe for work and, if it turns out to be something you're not keen on, it's an image you won't be able to un-see.  But wearing a bra in the summertime makes you uncomfortable, this may just be your solution.
As a dyer, I am all about colour, but I really enjoyed reading this article from Interweave on the beauty of black and white photography and the way it helps cut through our colour bias when it comes to choosing patterns.  I know that there are certain colours that will make me less likely to click on a particular design and I bet you're the same.  (Wouldn't it be handy if we could switch Ravelry to black-and-white sometimes so we can scroll through all the designs on even footing?)
When you love your craft so much, you wear jewelry fashioned after your notions…  I like this pretty scissors-inspired necklace!
We all lose our knitting or crochet mojo sometimes.  What do you do to get back into the groove?  I bookmarked this quick round-up of 12 ways to get motivated again — I know it'll be useful!
Swatching to get correct gauge is the very best way to ensure your project comes out the way your want it to and, when knitting in the round, it's best to swatch in the round too.  This excellent tutorial from Very Shannon takes us through it in detail — so useful!

One-of-a-Kind Shop Update: This Friday at Noon!
(this is kind of long, so make sure you scroll to the bottom to see this week's pattern picks — I think they're worth it!)
This time of year is such a conundrum… I still want to make all the summer things and yet I know autumn (and autumnal knitting!) is just around the corner.  Either way, when the kids go back to school, that often means getting a chance to squeeze in a little a few extra rows… So it seems like the perfect time to share some of the amazing One-of-a-Kinds we've dyed lately!
The update will happen this Friday at noon (eastern) and it's is absolutely first-come first-served, so check out the pictures below and decide which one(s) you love most so you don't miss out when they go live! (my hands-down favourite is number 11 — zoom in to see how colour-rich it is).  Watch for an email with the link in your inbox Friday morning!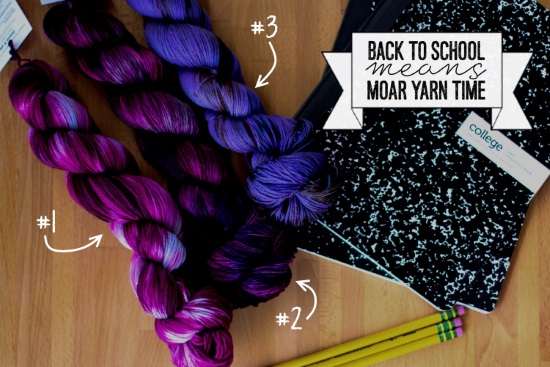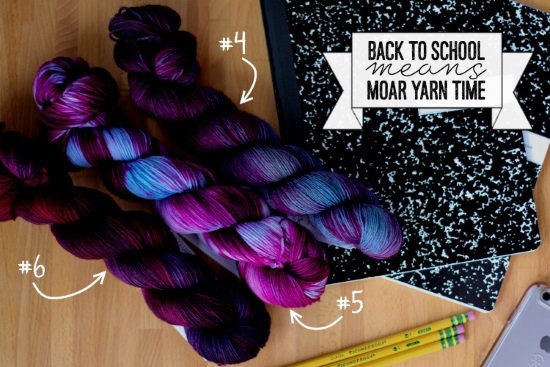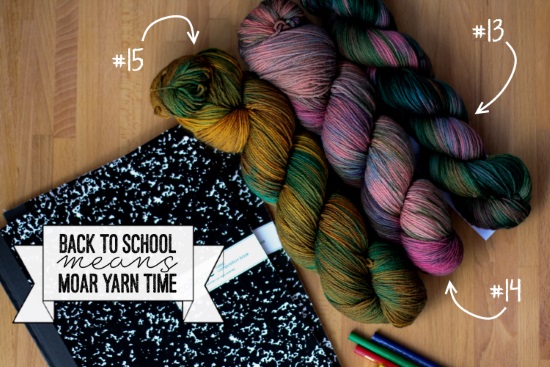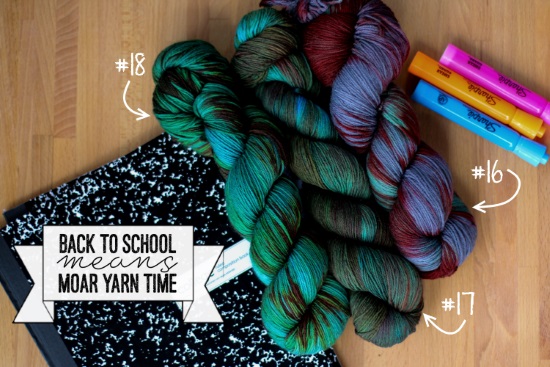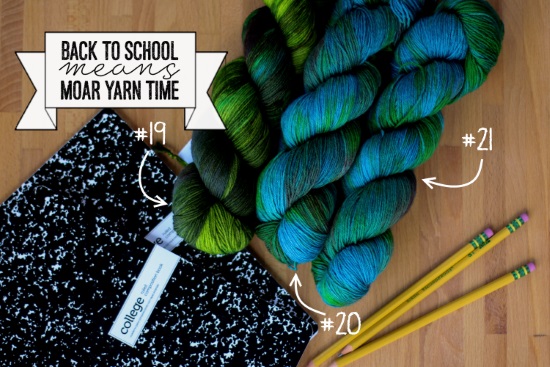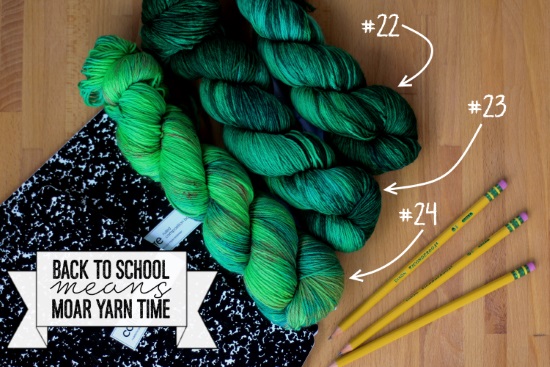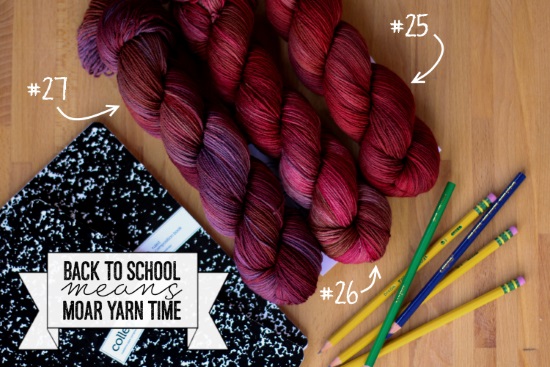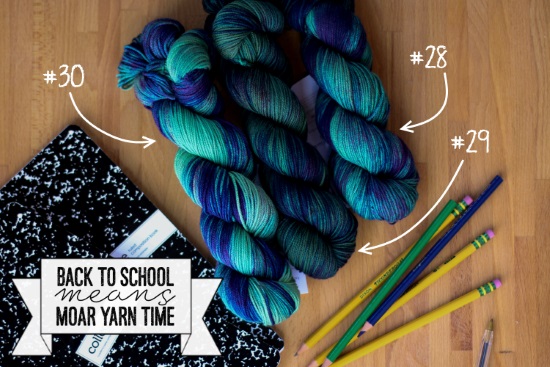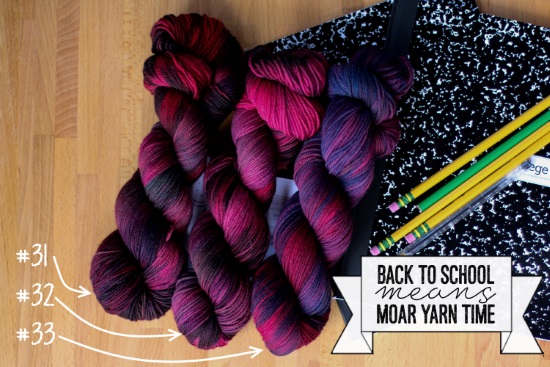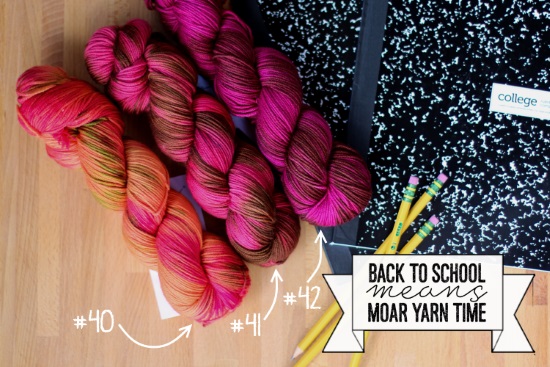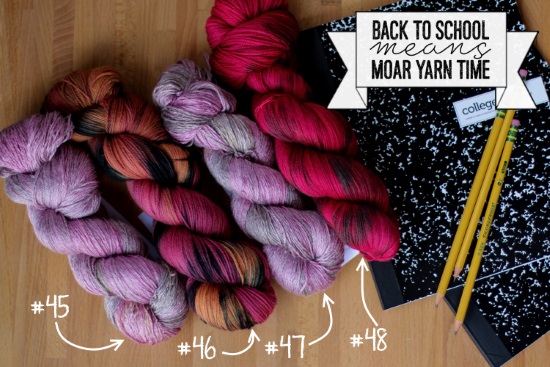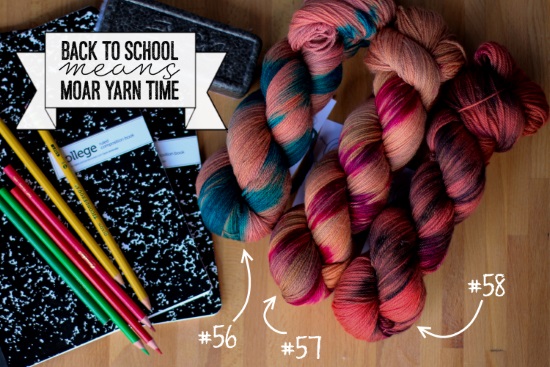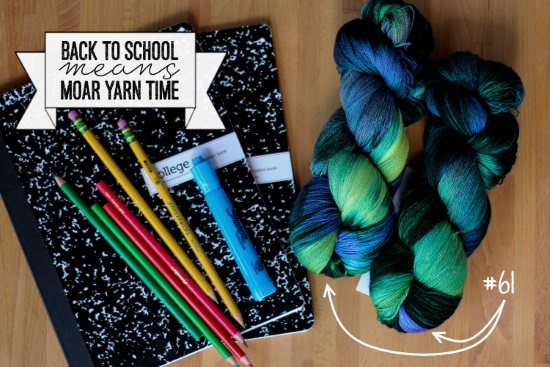 Gradient Explorers: New Spaces Opening!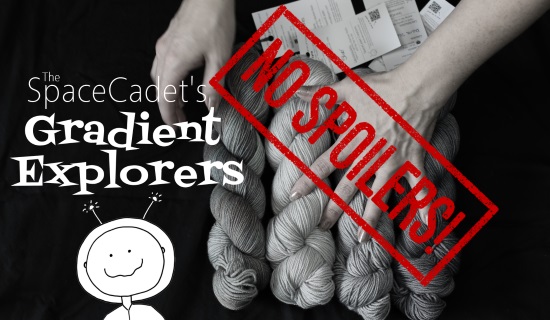 When we opened the Gradient Explorers last month, the spaces sold out so fast it made my head spin (well, not actually but I literally went and made a cup of tea and when I got back, they were all gone!).  We're dyeing a gorgeous colourway that will go out to the members soon (it's a two-step dyeing process and, so far, I'm loving the result).  And, because those spaces went so quickly, we'll open a limited number of spaces later this month.  If you want to join in the fun (and maybe didn't get in last month), keep your eyes on your inbox for an update next week!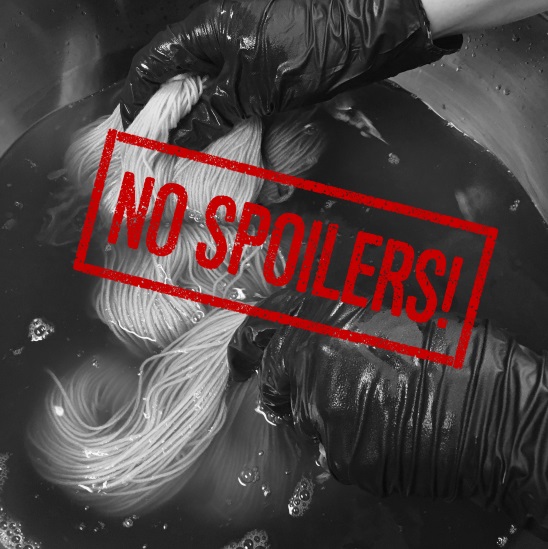 Flower of Cebu by Christiane Burkhard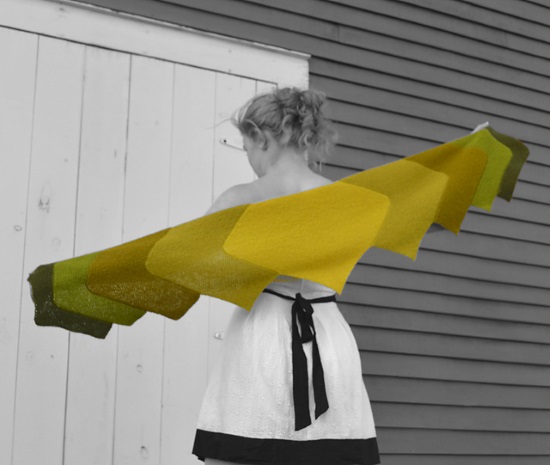 I love this eye-catching shawl!  It's absolutely perfect for SpaceCadet Gradient Mini-Skeins, knit in garter so it's reversible, and designed to join-as-you-go so you don't have to worry about sewing it all.   Would you make yours so the gradient goes from the center out and matches on each side, or will you start the gradient at one end and have it change all the way along to the opposite end?  Either way, it's going to be gorgeous!
Ailey by Barbara Benson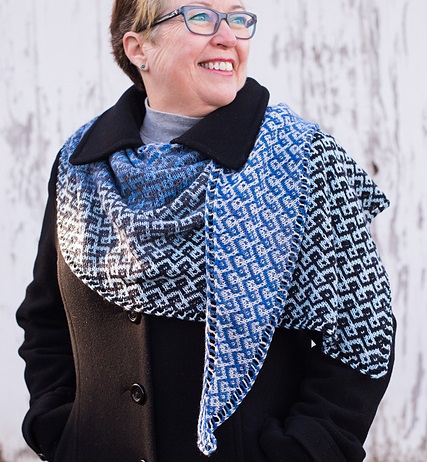 Barbara Benson does amazing things with mosaic knitting and makes incredibly complex-looking designs simple to create.  Designed for gradient Mini-Skeins (so the colour changes slowly across the pattern), when I look at this shawl, I see a fantastic opportunity to combine a beautiful variegated yarn (like one of our Oriana One-of-a-Kinds!) with a coordinating semi-solid and bring a real spark of bold colour to the mix.  So fun!
Spring Mitts by handmade by SMINÉ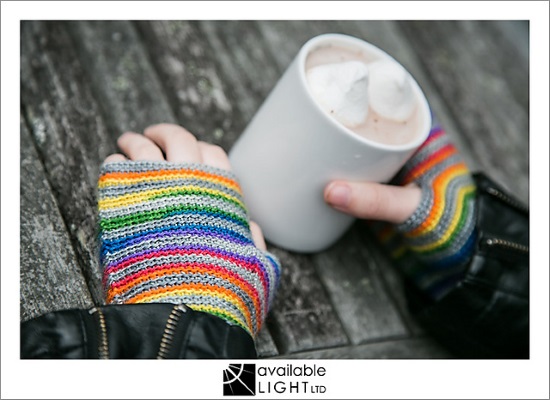 Is it mitt weather yet?  Well… not yet but it's coming!  And these mitts are super quick, super cute, and perfect for combining either Mini-Skeins or variegated yarn with a semi-solid for a stunning effect.
All images © the respective designers, used with permission
Ooh, one last thing…  Our Combining Yarns KCAL is nearing its finish and what a wonderful, inspiring time it's been.  My favourite takeaway has been how many folks who had never combined yarns before said how much they enjoyed exploring it — exactly what I'd hoped!   If you've been in the KCAL, Fatima has a question for you so please click here to share your thoughts.
Ok, that's it!  I have so enjoyed collecting all this fun stuff to share with you, and I hope it's brought a little joy to your day.   I've got a busy day ahead — we're dyeing some beautiful yarns for a couple of great LYSs and dying the second step of our August Gradient Explorers colourway.  I hope your day is a busy and productive one too and, until next time, all my best!