We had the best time at our recent shows — I love getting the chance to chat with everyone who comes to see us and especially to see their finished objects (big wave to everyone who brought something to show us!).  But, boy, do shows really wiped us out.  When we got home from the last one (at 2am, no less), I went to bed and, honestly, I didn't get up again for another 36 hours!
But while I was sleeping, the world kept doing its thing and, in the space of only two weeks, three stunning new patterns designed in SpaceCadet yarn were released. I'll tell you what, that got me back out of bed!  And I can't wait to show them to you.
But first, I have a bunch of fun fiber news to share!  Oh, and to everyone who stopped by at the shows to tell me they enjoy reading these newsletters, can I just tell you how much that meant to me?  Writing these is an absolute labour of love and it totally makes my day when someone tells me they enjoy them.  Thank you so much!
Ok, are you ready? Go grab a cup of tea (I've got mine) and let's dive in…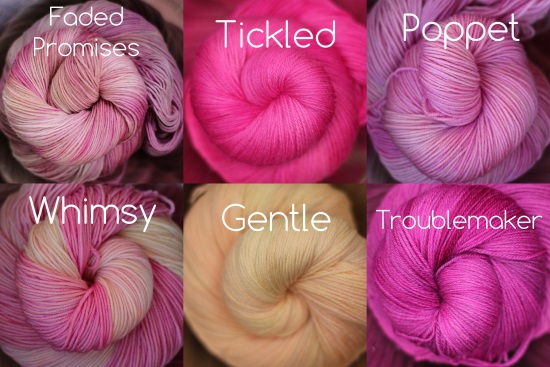 I don't know if you've noticed, but pink is really having a moment this season.  The colour is turning up everywhere right now and, if you haven't spotted it, check out this round-up of all the pink dresses on the Oscar's red carpet this year and you'll definitely be able to see the trend.  Fortunately, SpaceCadet dyes some awesome pinks that will keep your knitting and crochet looking hot.
If darning your knitting has felt a little intimidating — especially for bigger holes — I loved this simple photographic tutorial that makes it easy to see what to do.  Click the arrow on the right of each picture to walk through it.  And soon you'll be literally creating fabric in thin air!
I am absolutely terrible at these one-thing-a-day challenges (you know, like taking a photo every day for a year or writing a poem every day for a month) but I know a lot of crafters who love them.  So I thought you might want to hear about the 100 Day Project (#The100DayProject), a free art project about spending 100 days exploring your creativity.  Sounds like fun!  It started on Tuesday but, hey, click here to get involved anyway.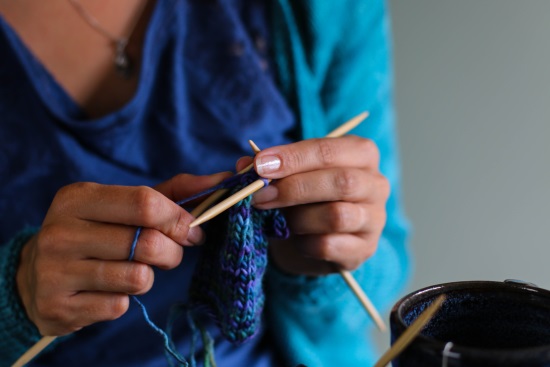 This is fascinating: there's evidence that humans didn't actually see blue until modern times.  Given that blues & purples are my happy colours, I almost can't even comprehend this news but this article makes for really intriguing reading, especially the exercise in spotting the one differently-shaded square of green (which I totally failed — let me know how you do!)
---

The Yarn Alliance is Open to New Members NOW!
(but… only until next week!)
Being part of the Yarn Alliance club is all about coming on a colour exploration — in gorgeous yarns dyed in exclusive colourways and shared with a wonderful community of fellow club members who are all part of the adventure too.  Plus we create beautiful coordinating skeins to double the fun.  And each parcel contains a wonderful club gifts created exclusively for the club by our community of amazing handmakers.  Oh, and a 15% coupon!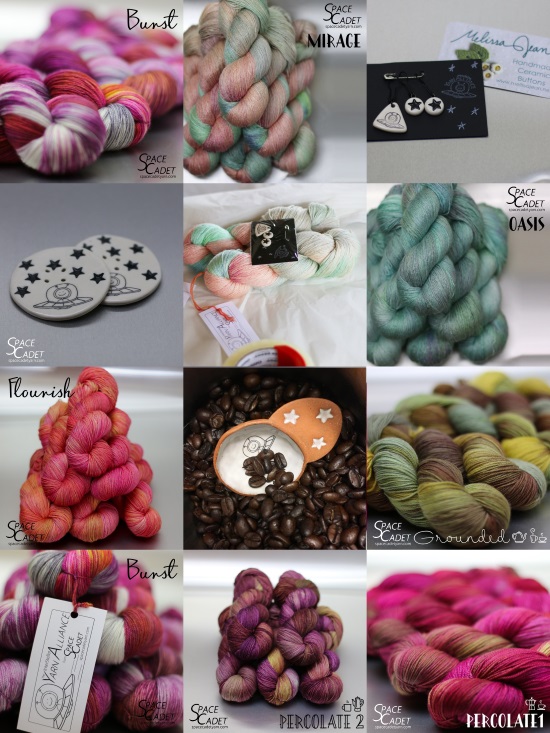 Spaces close in less than a week so if you've been thinking about joining, now is the time!  Click here.
---

I am so excited!  Three patterns in our yarn all out at once.  And they're all fabulous.  Come see!
Bespeckle by Hunter Hammersen
Image © Hunter Hammersen, used with permission
The thing that tickles me most about this gorgeous hat is that it didn't start out as a hat at all!  Hunter was creating a series of tutorials on pom-poms — how to make them, how to customise them — and she decided to do a plain hat to go with it.  Except that I've never known Hunter to anything plain and so, instead, she created this eye-catching hat by innovating a new way to work colour and add speckles that's gorgeous to look at and so addictive to knit.  The pattern comes with ten pages of step-by-step photos and information on pompoms and four pages of step-by-step photos and information on how to create and place speckles — and you can get it with an introductory 10% discount using the code SPECK during checkout.
And we've done kits (of course we've done kits!) in some amazing colour combos to make it super easy for you!
Tudor Windows by Corrine Walcher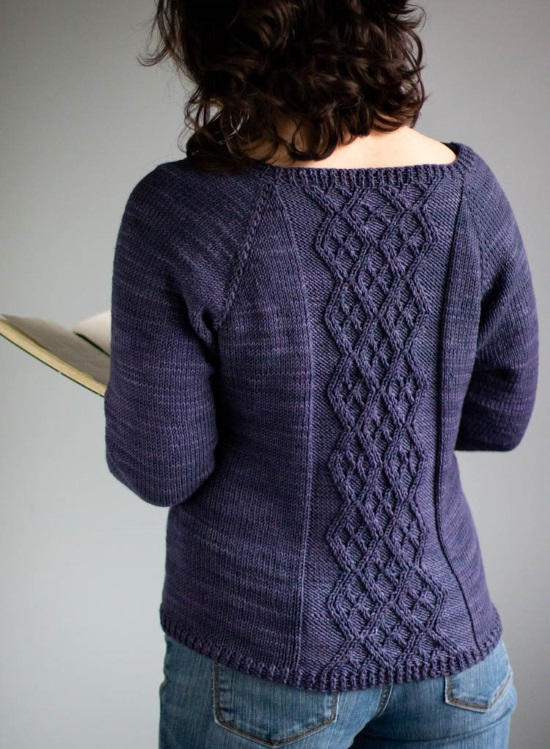 Image © Stephanie Alford
I don't even know where to start when describing how much I love this cardigan.  Its stunningly beautiful texture combines with a supremely wearable shape to create a knit you'll never want to take off.  I'm not kidding — Jade absolutely did not want to give it after the photoshoot!  Designed in SpaceCadet Lyra (sport/DK), the roundness of the yarn gives incredible stitch definitions that really make those cable pop.  The colour is one of our newest, That's What She Said, but I want to see it worked in Yes Dear, Plume, or Sage.
Rib Vault by Emily Connell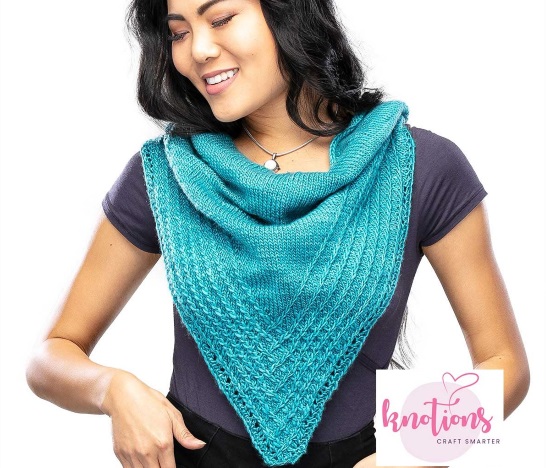 Image © Edsger Studio for Knotions Magazine, used with permission
This beautiful shawl incorporates cables into a stitch pattern designed with crisscrossing intersections and cables to mimic the architecture of rib vaults in cathedral ceilings — and look just gorgeous on a shawl!  Designed in SpaceCadet Capella, our snuggly single-ply worsted, the yarn has softness that makes for absolutely delightful knitting.  I can't decide if I'd rather see it knit up in something soft and ethereal like Breathless or vibrant and bold like Troublemaker.  Either way, it will be a showstopper!
---
Ok, I've got a busy day ahead of me so I'd better get down to the studio and get it all started.  I hope you're day is full of fun plans — and those quiet moments to sit and knit or crochet too — and, until next time, all my best!