You know how it feels when you hit something right out of the park? A little over a year ago, we discovered Knerd and fell in love with the distressed, industrial style of Renee Magee's super-cool project bags… and when she agreed to create a custom bag for our SpaceMonster Club, complete with the SpaceMonster himself in — wait for it — glow-in-the-dark ink, we were over the moon!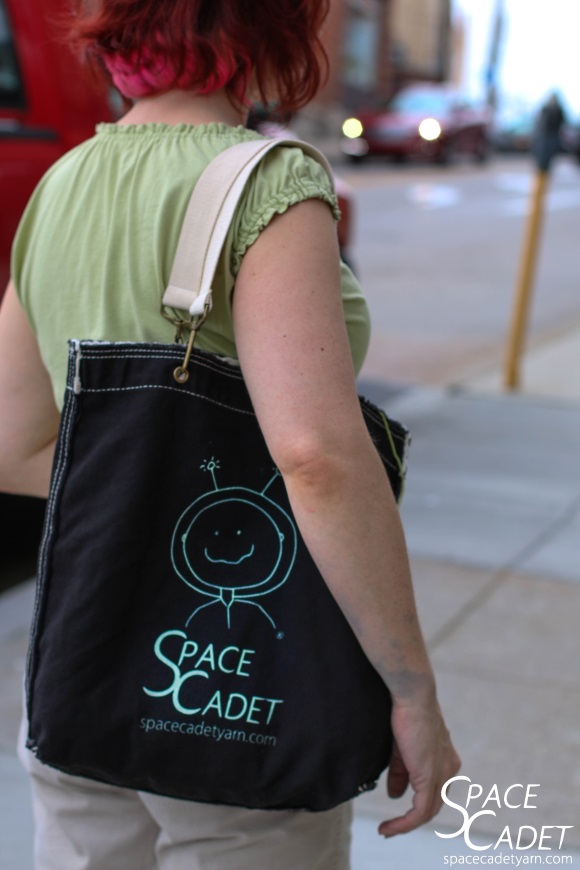 The bags were huge hit with our club members and when I started getting emails and tweets about how everyone loved them… well, that's when I knew we'd hit it out of the park. And that's also when I decided I wanted to work with Renee again some time in the future. So a couple of months ago, I asked Renee if she'd adapt the original design to do a SpaceCadet bag for us and, to my delight, she said yes immediately!
Announcing the Exclusive SpaceCadet Knerd Bag
The perfect way to show your SpaceCadet savvy, this bag is fantastic for knitting and crochet projects — large or small — but I think you'll find a million other uses for it too. It makes a super-cool book bag, a pretty awesome gym bag, even a fabulously roomy handbag (in fact, I've been using mine as a handbag all summer long, along with my assistant Jade and even my mum — great minds think alike, eh?). And even though it's hotter than blue blazes at the moment, dare I say it'd make a fabulous Christmas present?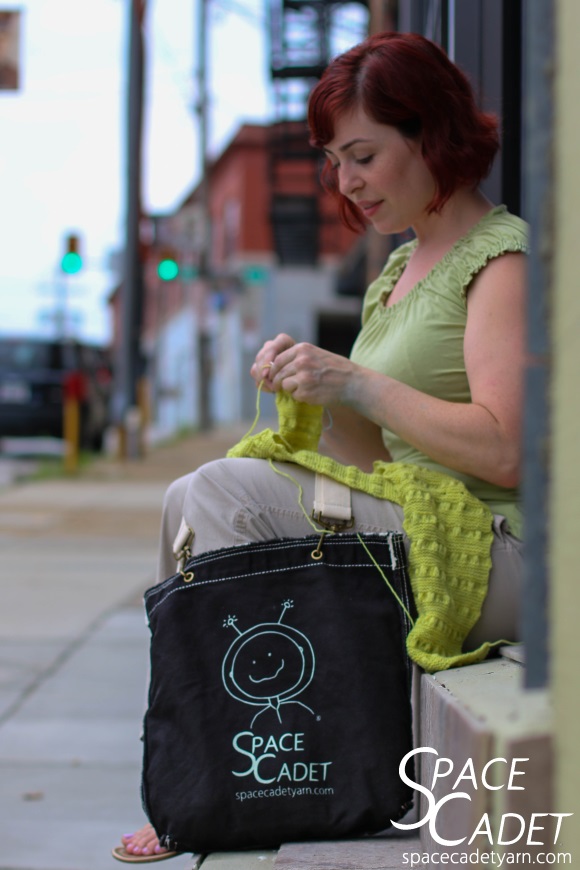 Ok, here are all the details:
Offered in three colours: purple with dark purple ink, pink with black ink, and the original black with that awesome glow-in-the-dark ink.
Available for two weeks only, we'll close orders on Aug 31 (at 12.01am EST if you're into cutting things close). We will be putting these in the new swag shop when it eventually opens but, if you want to be sure to get one, it's best to order now.
Each bag will be made to order and Renee will get to work on them as soon as the order period has closed, so please allow 4-6 weeks for delivery.
Click here to grab your Exclusive SpaceCadet Knerd Bag!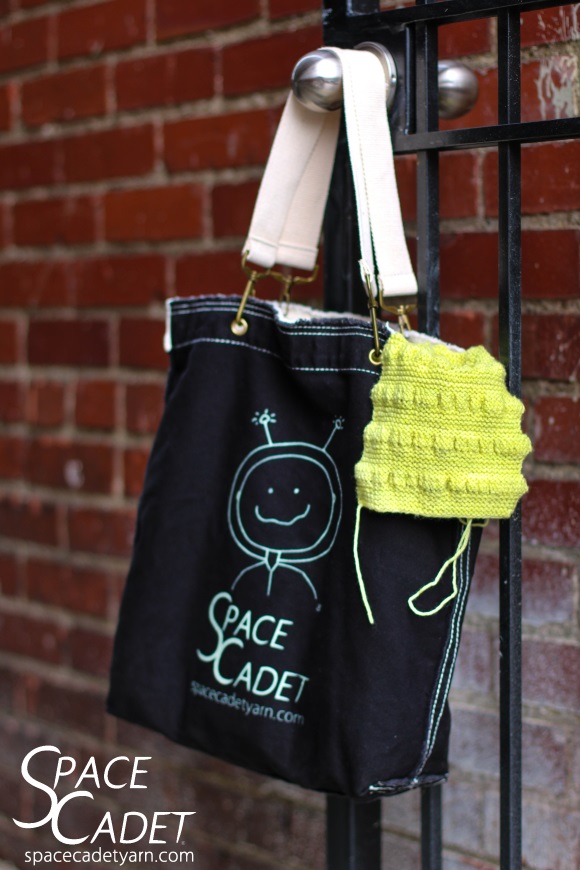 I can't tell you how excited I am to offer you these fabulous SpaceCadet Knerd bags and I hope you're squeeing along with me! And, hey, if you love these bags as much as we do, please tweet it out for us, share it on Facebook, or post it on Ravelry? I'd be so grateful!