One thing I really really really ought to learn is that after Christmas comes January.  Christmas is not the end.  Christmas is not a wall.  Christmas is just a point in time and then…  January comes.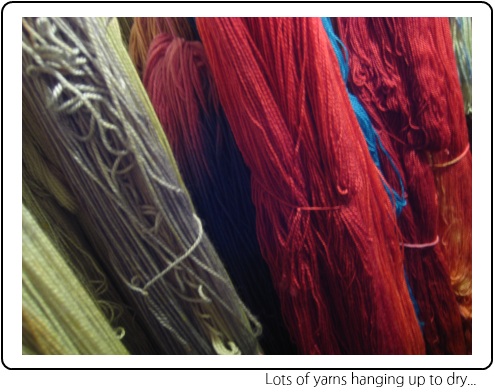 And if something important is happening in early in the new year, you really have to be able to see past Christmas to get ready for it.  I really need to learn this because I do it every year!
Please tell me you do too.  Tell me I'm not the only one who has trouble seeing past Christmas…  please?
Pittsburgh Knit & Crochet Feb 10-11-12
The Pittsburgh Knit & Crochet Festival is coming up on Feb 10, 11, 12.  It's a fabulous event — the entire (enormous) ballroom of the Four Points Sheraton in Mars PA* is turned into a dreamscape of fibery goodness.  And I am soooooo looking forward to it!
There are wonderful classes, a fabulous market, and some incredible cool events.  But more important than that — and by far the coolest thing about doing a festival like this — is that I get to meet so many SpaceCadet customers!  I love it when people come up and introduce themselves, show off their wonderful SpaceCadet projects,  and I can finally put faces to names.  It is such a treat, getting to meet so many people who are almost already old friends.  How often in life do you get to do that?!?
So if you live anywhere in the Western Pennsylvania area, please come!  And please wear your SpaceCadet project.  I may have seen the pictures, but I would love to see it — and you — in person!  Here's the info again:
Pittsburgh Knit & Crochet Festival
February 10,11,12, 2012
at the Four Points Sheraton, North, Mars, PA 16046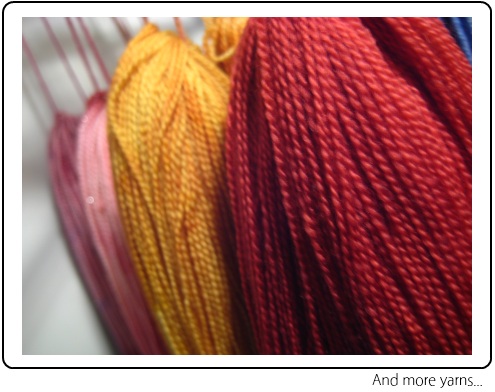 The Ravelry Meet-Up
And if you are coming on the Friday (Feb 10), please do come to the Ravelry Meet-Up!  It's being organised by my friend Natalie, my sister-who-now-knits-a-bit, and me, and I know there's going to be some pretty cool fiberistas attending: I can't wait to meet up with a bunch of fiberista friends: the lovely Karrie of the KnitPurlGurl video podcast; Stacey Trock of Fresh Stitches; Cosy Cornelius-Bates and Gwen Erin with whom** I did Pittsburgh Indie Knit & Spin
Please come! We'd love to have you there! Here are the details for the Meet-Up:
Ravelry Meet-Up
Friday, Feb 10 at 6.30pm
in the Cranberry Room (located off the main atrium via the hallway to the left of Legends pub)
It's by RSVP only and today is the LAST DAY to reserve your space, so please go and send me a Ravelry PM (private message) right now!
So there you go — the Pittsburgh Knit and Crochet Festival is only about three weeks away.  And I am so excited about it!
But am I ready for it?  No.  Did it sneak up on me after Christmas?  Yep, yep it did.  Am I presently dyeing like a woman possessed?  Ohhhhh yes!
Because I really, really, really need to learn that after Christmas comes…  January.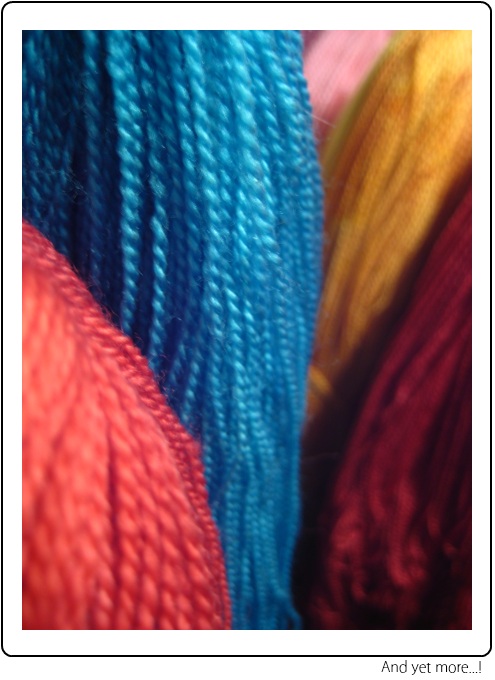 ---
*Did you spot that?  It's in Mars! Mars!  Makes a SpaceCadet feel right at home, that does.
**My high-school English teacher would be so proud.