Before I say anything else, I just want to remind you that subscriptions to the InterStellar Yarn Alliance close in just TWO DAYS, and there are only a handful of spaces left.  If you've been thinking of joining but haven't grabbed your place yet, do it now before subscriptions close on Sunday night!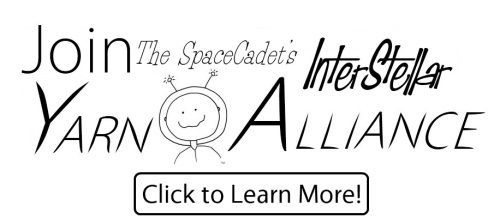 ---
How to be a Super-Awesome Fangirl!
A couple of weeks ago, my friend Stacey Trock of Fresh Stitches asked me to write a guest blog post about how to be a great customer (and fan!) at yarn shows.  So often, a show is such a conflicted situation: on the one hand, we're dying to chat to customers that we've only been able to "meet" online but then, the booth is often just so crazy-busy that we hardly have the chance to really talk to anybody!  What's a dyer to do?!?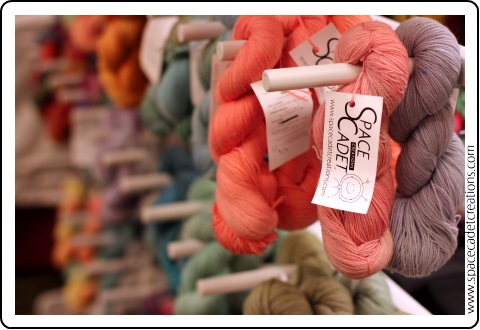 Well, like so many things in life, the best thing to do is start with a plan.  And my guest post for Stacey goes through the basics of how to plan out a yarn show trip so that you get to spend some quality time with the vendors you're dying to meet up with.
HomeSpun Yarn Party This Weekend!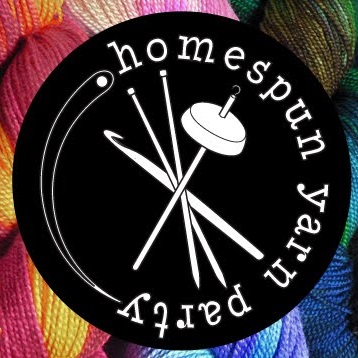 And the timing couldn't be more perfect, because this weekend we're heading to Savage MD for HomeSpun Yarn Party, one of my most favouritest yarn shows of the whole year.  The place is packed with indie makers selling all hand-made, home-made, and just gorgeous stuff!
We'll be taking…
More of those coveted kits for Laura Nelkin's Juego Mystery KAL.  These are the yarn and beads that completely sold out in an absolutely frenzied 24 hours earlier this month, but we've held a few back for our spring shows.  If you want one, get in there and grab it quick!
The Show Exclusive Colourway — a gorgeous yarn in deep, rich colours that I've designed that will be available only at the shows we're doing this spring.  You gotta be there to get it and, until the shows are over, I can't even show you what it looks like!  The skeins we took to Pittsburgh Knit & Crochet absolutely flew off the shelves, but — lucky you! — I kept a second a batch safely back in the studio to take to HomeSpun Yarn Party.
More kits for Melissa Jean's Dublin Tee, and in some exciting brand-new colourways, including one called "Fizz" (any guesses what colour that might be?), one called "Fire", and one — just one kit — that I may never be able to repeat again and looks like this…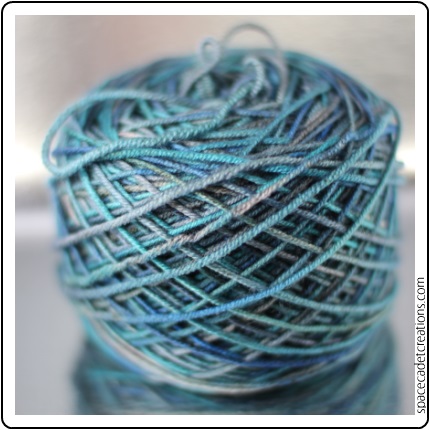 Plus Sparkly Heels & Toes kits, Mini-Skein kits, and hundreds and hundreds of skeins of amazing, hand-dyed SpaceCadet yarn.   …Oh! And SpaceCadet tatoos — make sure you ask for one!
HomeSpun Yarn Party
Sunday, March 24, 2013 from 12-5pm
Historic Savage Mill, 8600 Foundry Street, Savage, MD 20763
Want a map? I gotcha covered
So if you live anywhere in the DC-Baltimore area, you absolutely want to make sure you're there!  We can't wait to see you guys!