Exciting news!  We've been accepted to HomeSpun Yarn Party again!
HomeSpun Yarn Party — March 25, Savage MD
HomeSpun is a fantastic event that showcases indy spinners, dyers, and other makers.  It's not the biggest show you'll ever go to but the quality of fibery goodness is simply off the scale!
And it is an incredibly fun show to do — the atmosphere is electric!  Because the people who come to HomeSpun truly love hand-dyed and it is so exciting to get to meet them, see their projects, talk about the yarn and the colours they love.  I can't wait!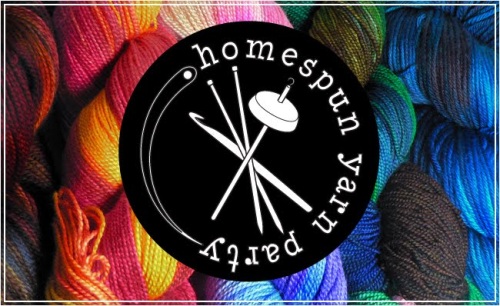 So, if you're in the DC-Baltimore area on March 25, come to Savage Mill in Savage MD, and fall headlong into hand-dyed nirvana.  We'd love to see you!
Shop Update
And in case you can't make it (…or in case you just can't wait!), I've done a shop update.  There's some incredibly gorgeous laceweights in semi-solid colours, and Estelle and Stella in variegated colourways that will take your breath away.
So grab a big gulp of air and… dive in!