(*spoiler alert* Close your eyes if you don't want to see the latest Yarn Alliance colourway!)
When I first started dyeing, I worried a little that I might run out of colours.  Seriously, I did.  I mean, Roy G Biv is only seven letters…  There can only be so many combinations, right?  And I kind of wondered what happened when you get to the end of the list.
I know.  I know!
Five years later and colour is still a fabulous cosmic adventure.  Take the latest Yarn Alliance colourway — I knew I wanted to use it to explore reds, but I didn't want it to be flat or monochromatic.  I wanted to let red bloom from pink, from plum, from rust and from yellow.  I wanted to let the colour do its thing and just see where it led.  And I loved, loved, loved the result!  This is "Firebrand"…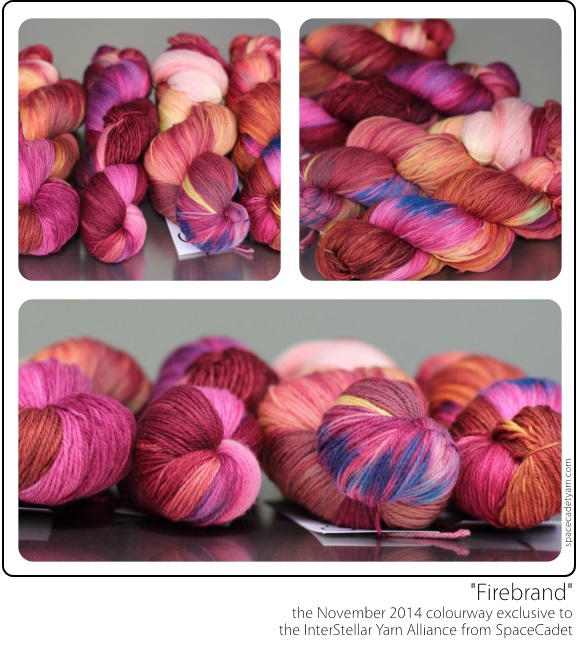 Isn't it gorgeous?!?  Now, before we get to Jade's fantastic pattern picks for Firebrand, let me quickly just share with you the gift we included in the parcel, but I'm over the moon about it.  How adorable are these little buttons custom-made for us by Remember Wynn?  I can't wait to see what our club members make with them!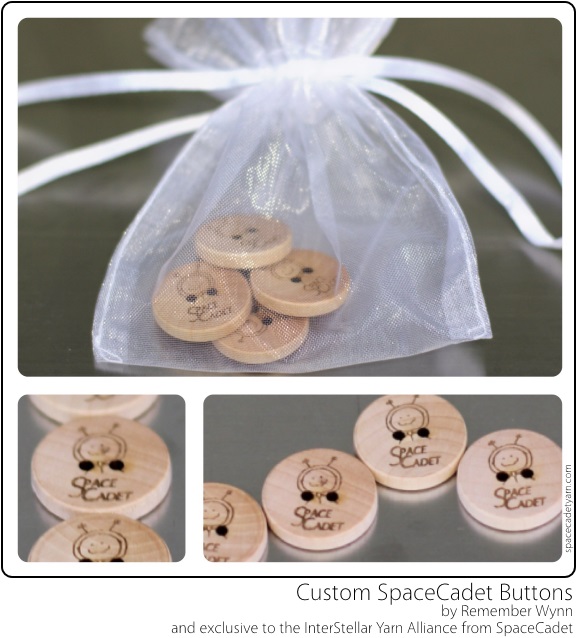 Jade's Pattern Picks for Firebrand
Speaking of things to make, Jade has put together a fabulous collection of pattern ideas for this yarn.  Such beautiful designs! Which one is your favourite?*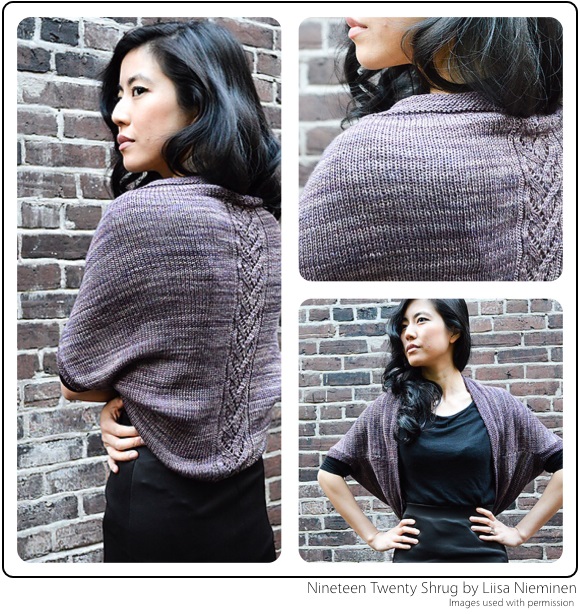 With just a touch of lace and beautiful all-over drapey fabic, this

pattern

is perfect for showing off the Firebrand Colourway of this month's Yarn Alliance parcel.  The glowing ember tones and floaty drape of the Celeste make the perfect fiery cocoon – two skeins will be enough to ward off the winter chill.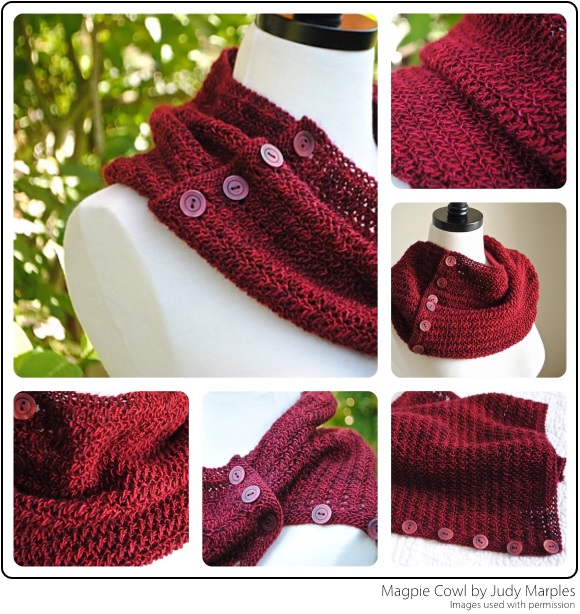 This month's ISYA colourway was actually a bit of a challenge for me to

pick

a

pattern

.  The colors are gorgeous and glow-y and vivid, but they need just the right amount of showing off… The Magpie Cowl delivers, with an interesting, but easy, lace

pattern

to bring out Firebrand's variegation and the perfect amount of yardage for one smooshy skein of Celeste. (And check out your shiny – it even calls for buttons to close!)
If cowls and shrugs aren't quite what you're looking to knit, or you're more in the mood for a show-stopper, try Carol Feller's amazing Dark Pearl cardigan.  It has it all – a fitted silhouette, smooth stockinette to show off the vibrant variegation of Firebrand, and a stunning lace front panel that can be draped open, or worn closed with your SpaceCadet buttons!  And because Celeste has such great yardage, you'll only need 3-4 skeins for the whole sweater, depending on size.
(*I love all three but I think my favourite is Dark Pearl.  Such intriguing construction!)
Want to Get in on the Fun?
If you think being part of the InterStellar Yarn Alliance looks like fun, you are so right!  Now, the Yarn Alliance isn't open again until March but its sister club, the SpaceMonster Mega Yarn Club, is open for subscriptions right now.
And it's an awesome club!  Focusing on smooshy worsted and bulky yarns, it's a fantastic adventure for these cold winter days — or the perfect holiday gift!  The SpaceMonster Club is open until Dec 21, so click here now for all the details and to grab your spot.