The latest Yarn Alliance parcels went out this week to our existing club members and I'm so excited to show you the contents, I just can't wait!  In all honesty, I struggled with this colourway but, once it finally came to me, it was tons of fun to dye.  Ready to see it?  Here we go…
(Spoiler warning! If you're in the Yarn Alliance and you haven't received your parcel yet, stop here and don't scroll down!)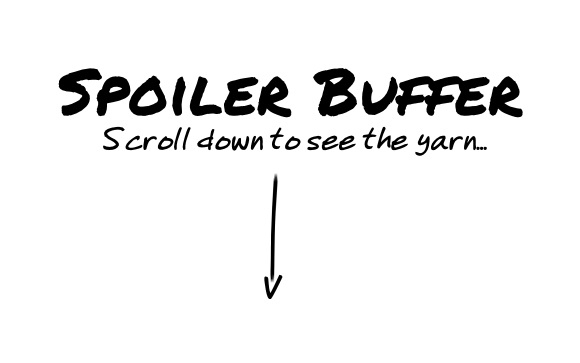 Arc Over Spiral (…what over what?!?)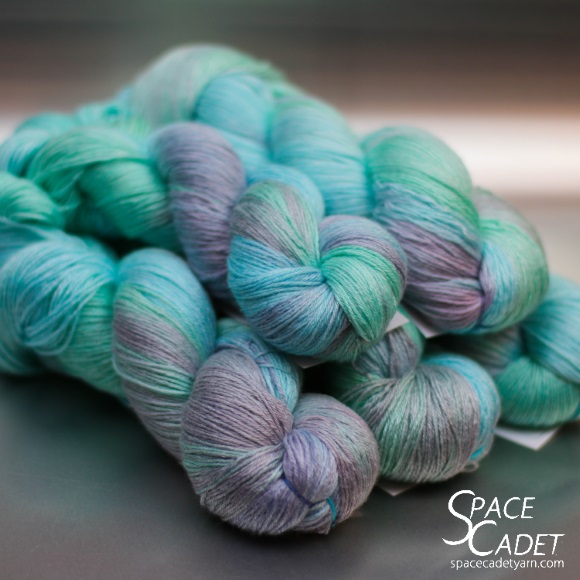 The creative process can be like an arc spanning across a series of points or more like a spiral working round and round to the center as you explore the depths of a single idea.
When I began dyeing this colourway, I chose the hues that spoke to me most at that moment –  until I realised I was more or less repeating the colourway we dyed for the Yarn Alliance in May. So I change my formulations a bit and dyed another set of skeins – and then realised they were similar to the July colorway. Now I knew I was in a spiral  …which is all good fun, but won't do for a club. Try as I might, though, I couldn't pull my head out of that space – the same shades kept coming back to me — and so I put down the dyes and went home.
That night, as I was falling asleep, the whole colourway suddenly came to me. I knew exactly what I wanted to dye, and it was nothing like what I'd been trying before – a new mood, a new direction. No longer a spiral, this colourway was suddenly back on that beautiful arc.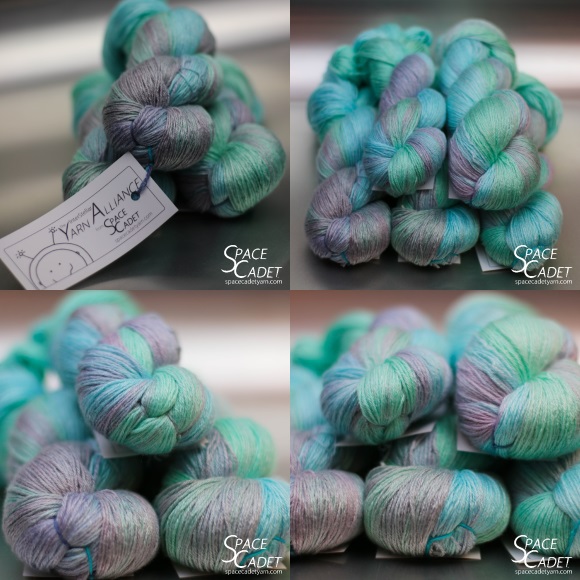 The Yarn
Maia is an amazing yarn — light, smooth, so very soft — and perfect for these late summer days.  Its drape is incredible and adds a wonderful swing to whatever you make out of it.  But better than all of that is what it does with light — it captures it, rolls it around and then reflects it out again in a way that is just stunning!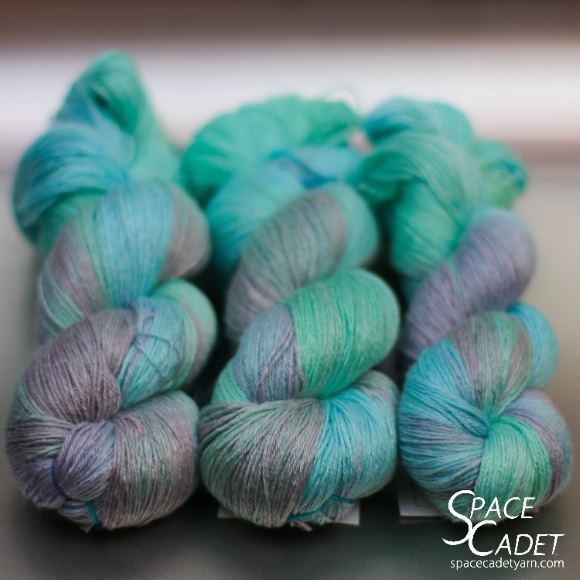 The Gift — a Perfect Place to Stash Tiny Things
I found HipStrings' fiber arts tools at a local Pittsburgh show and fell in love with their cool, modern aesthetic. Exclusively for the members of the Yarn Alliance, they've created these sweet little bowls featuring the SpaceCadet zooming across in his flying saucer, to hold stitchmarkers and safety pins and all the other little things that want to get lost.  Aren't they fabulous?!?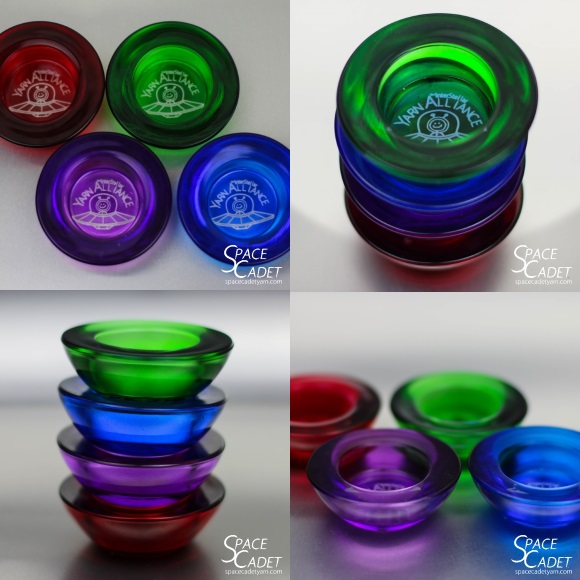 The Yarn Alliance is Open for Only One More Week!
Our premiere yarn club, the InterStellar Yarn Alliance is open for subscriptions from now until Sept 20.  It opens only twice a year, so don't miss your chance to get our best dyeing delivered directly to your door all year long!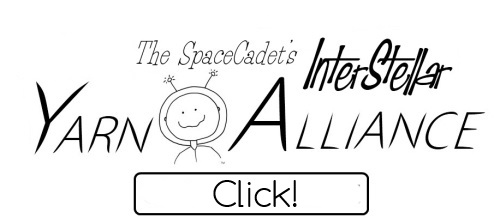 Members of the Yarn Alliance receive gorgeous yarns in exclusive club-only colourways, fabulous gifts, the chance to order extra skeins, 15% off a future SpaceCadet order and so much more!  Click here to see our gallery of colourways and to join this fab club.