I have to share with you something wonderful that happened this week that reminded me what all this is about.  It's easy to think that what I do as a dyer and what you do as a knitter or crocheter is about producing things…  about making scarves and hats and sweaters and stuff.  It's not.  What this is really about is what it does for us — you and me — on the inside. It calms our souls and quietens our minds.  It gives us pause and focus and a kind of joy that I can't explain that comes from working with beautiful yarn and our own two hands. And, even better, it creates connections with others who share our passion for the fiber arts. There is something there that is so much deeper than simply what we produce and, in the midst of all our busy-ness, it is good to be reminded of that.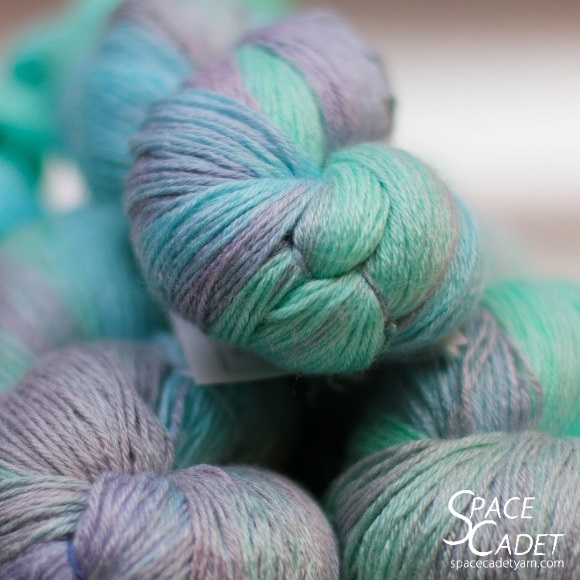 And here was my reminder this week: I received a message on Ravelry, a spontaneous note from a Yarn Alliance club member to tell me how much the latest parcel lifted her.  She said, "I was having a really crap day (24 years in the military left me with PTSD and severe depression…). Your little parcel was on my steps when I came home… The yarn is gorgeous and the colors just spoke to me. I know it sounds silly, but your yarn helped me find a happy place."
It doesn't sound silly to me, not at all. I understand completely the power of yarn to lift your soul — it's why I do what I do.  And spontaneous notes like that change it from something I have do on my own in a studio to a way of creating amazing, personal connections with other people — with customers, with club members… with you.  To me, that's something incredible and it makes me feel like I have the best job in the world.
Robin's Chevron Blanket from Ina Braun on Vimeo.
I got another email a few weeks ago from a Mini-Skein Club member who wanted to share with me a fantastic chevron blanket she's made with her Minis. It's so beautiful and brought her so much joy that she created a delightful little video that I just have to show you. Isn't it wonderful that our shared fiber-passion brought her to me, and then allows me to connect her with you?
The other day, I printed out the packing slips for the Knerd bag orders we'll be shipping soon — there are so many that I wanted to get a head-start on writing the hand-written thank you I include on each one — and when I looked at how many there are, my wrist started feeling sore just in anticipation!  But I am so grateful for our SpaceCadet community and customers that I always take the opportunity to make that connection.  I love writing a personal note in every shop order that we send out.  When I write the dyer's notes for the Yarn Alliance or the SpaceMonsters Club, I'm sharing with each club member personally.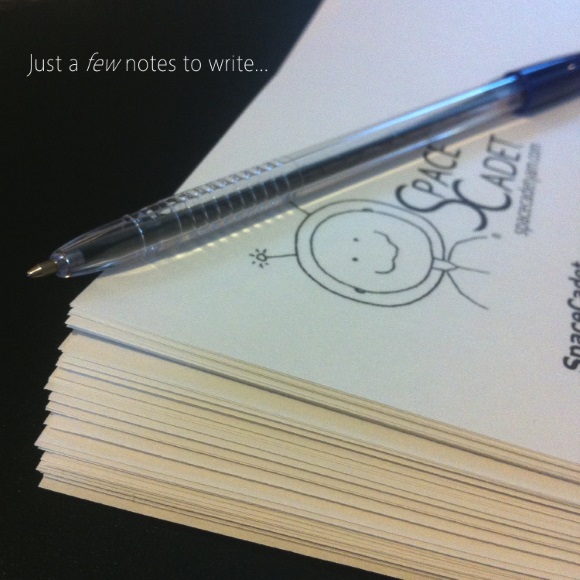 When you open a SpaceCadet parcel and it lifts your soul, I get that.  When you knit or crochet with SpaceCadet yarn and it takes you to a happy place…  oh, I totally get that.  I feel exactly the same, and it's why I do what I do every day.  It is an honour to connect with the SpaceCadet community — with you — and I am so grateful that I get to do so.
---
Yarn Alliance subscriptions are open for only a few more days.  When you join us, you receive gorgeous yarns in exclusive club-only colourways, fabulous gifts, a 15% off coupon, and entry to a wonderful community of folks who totally get your yarn obsession!  Click here to see more and join us.  But hurry — subscriptions close on Sunday.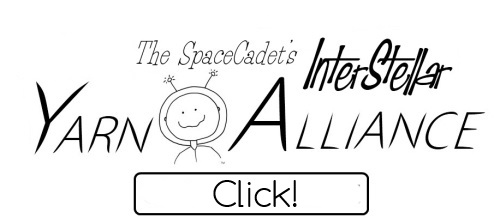 ---
PS — Before I mentioned the message above from our Yarn Alliance member, I wrote to ask if she minded if I quoted it.  I hadn't planned to include the part about her struggles with PTSD or depression, but she replied, "…you can use any part of it, even the PTSD…. I am not ashamed of it. I sometimes joke about my 'earning' it."  And y'know,  I think she's right — she has earned it — and the more I thought about that, the more I wanted to recognise it.  I am so very glad she let me share that with you.