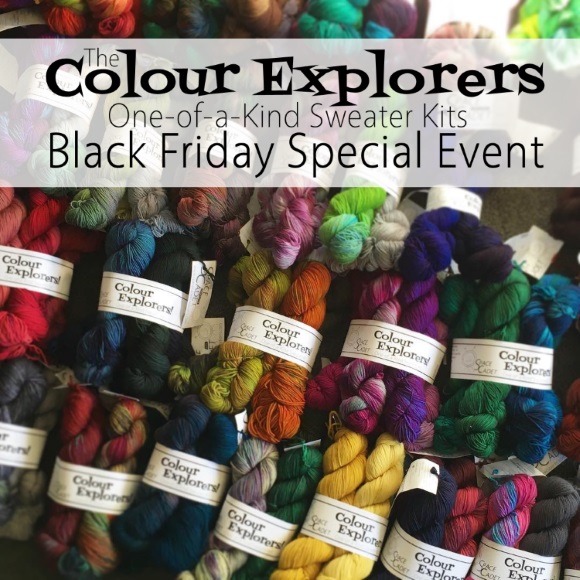 I am super excited to announce the SpaceCadet Colour Explorers One-of-a-Kind Sweater Kits as our Black Friday Special Event!  Available from 6am on Friday right through to Cyber Monday, there's no time to waste because each kit is truly one-of-a-kind and once a colourway is gone, it's gone.  Click here to see them all!
Perfect for holiday gifts (or, let's be honest, perfect for you too!), each kit is made up of skeins that we have hand-selected to go together — not for an exact match, but instead to create a fabulous progression of colours that will work together in a way that's just stunning! Here, let me show you a small selection…

But hey wait — don't sit here looking at these pretty pictures while other folks are snapping the kits up.  Click here to come on over to the shop and grab your favourites before they disappear!
Good luck and Happy Black Friday!