I had two fabulous reasons to be excited about sending out the latest SpaceMonster parcel to our existing club members — the yarn and the gift both had me over the moon! — but I'm always nervous nonetheless.  What if…  what if they don't love it as much as I do?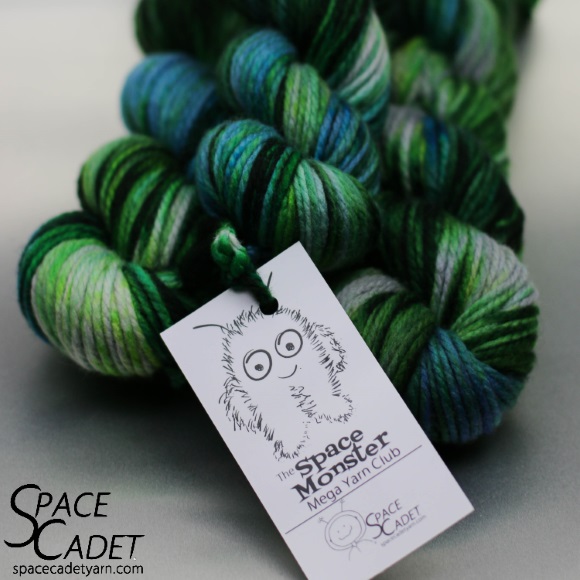 The parcels went out last week and I waited with bated breath for the response…  And oh my stars, I needn't have worried!  Our SpaceMonster members took to Ravelry immediately and the response was just amazing!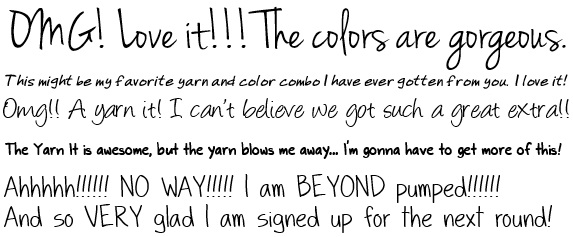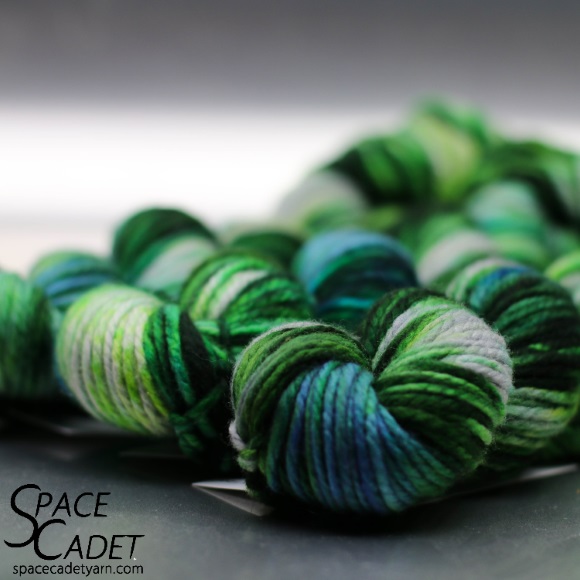 This colourway is named Sky Dragon, after the constellations in the night sky that depict all manner of monsters.  Here's an excerpt from my dyer's notes for this parcel:
There are several dragons and sea monsters in the night sky at the moment. Cetus is the sea monster sent to devour Andromeda by an angry Poseidon, and Draco is the dragon (or perhaps serpent) flung into the cold north sky by Minerva. And there's Serpens (Caput & Cauda), a massive serpent that seems to take up half the sky.   And each one of them seemed a good choice for this colourway, with its deep shades of green on a cool grey base, highlighted intense with night-sky blues. And so, I chose not to choose, and name it Sky Dragon – a tribute inspired by all those terrible beasts who circulate silently above us all each night.
And as much as I enjoyed creating this colourway for our SpaceMonster Club members, I have to admit that I was just as excited about the gift.  For this club, we do a gift every third parcel and so we get the chance to make it really special.  I was thrilled when Kate Sullivan agreed to collaborate on a custom SpaceMonster Yarn-It!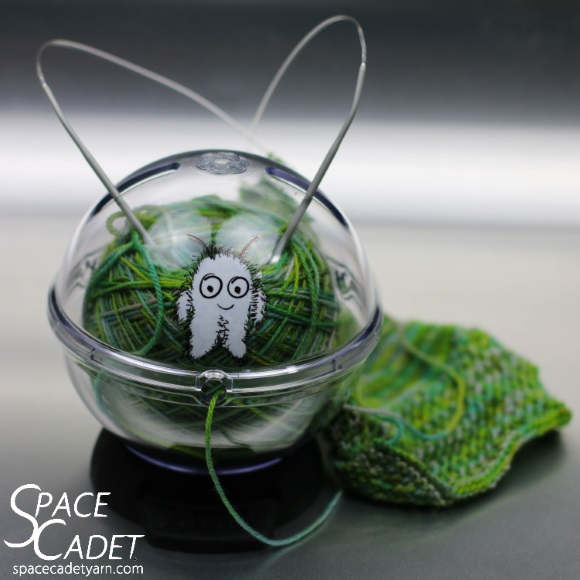 The entire SpaceCadet crew fell head over heels for the Yarn-It the first time we saw it.  I just love the spacey clear dome and the way it holds your needles through the top (a little like the SpaceCadet's helmet and antennae?).  Look carefully, and you'll see that Kate's filled in each SpaceMonster by hand.  And it's super functional too: the bottom pops off to hold stitchmarkers and notions, the strap lets you carry it where-ever you go, and it even fits in a car's cup holders! We're not the only ones who love it – it's been picked by most of the major knitting press as one of the hottest accessories of the year!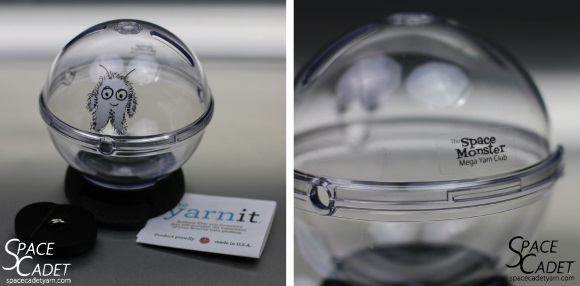 I cannot tell you how it warms my heart when a club colourway and gift make our members so happy.  I'm thrilled to see the response!  And it's got the be the best part of being in a club like this the SpaceMonsters, to be part of a group that is so excited to cast on with their new yarn — I can't wait to see what our club members make with Sky Dragon and their new Yarn-Its!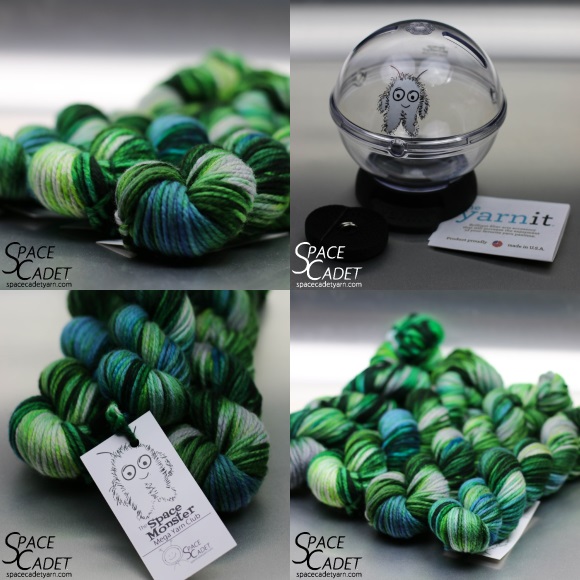 ---
Only Three Days Left to Join the SpaceMonsters!
The SpaceMonster Mega Yarn Club is open for subscriptions now, but it closes in only three days.  If you are excited by what you see here, join us for the next club session as we explore the furthest reaches of colour!   Or if you are looking for the perfect (and easiest!) holiday gift for a knitter or crocheter in your life, click here to secure a spot before subscriptions close.
The SpaceMonster Mega Yarn Club is all about worsted and bulky yarns — big, smooshy, and wonderful!  As a SpaceMonster, you'll receive:
a fantastic parcel delivered to their door every other month, containing a beautiful skein of SpaceCadet® yarn in worsted or bulky weight, hand-dyed in an exclusive colourway* created to bring out the best in thicker yarns.
The SpaceCadet's Log exploring the inspiration for each colourway.
A fantastic SpaceMonsters gift tucked into every third parcel. We're known for the great gifts we include in our club parcels — and for this club, we're seriously upping the fab. You're going love it!
*guaranteed not to be offered on the SpaceCadet® website for at least 6 months
But bigger yarns mean bigger projects, right?
Don't you worry — in this club, you can buy extra skeins! For a whole month after you receive your parcel, you'll have an exclusive opportunity to order more skeins custom-dyed in the latest club colourway. You'll receive an email with all the details about a week after your parcel goes out — and then all you have to do is pick your project!
Ready to Join?
Click here to grab your spot!