It's hard to believe but, in just a few days, the turkey will be leftovers and all the madness of holiday shopping will be upon us.  And it can be so overwhelming!  So before it all starts, I put together a quick gift guide to help you find (or make!) the perfect holiday present — with a focus on yarny goodness instead of the overwhelm.
Laura Nelkin Kits
Some of the fastest (and most impressive) gifts are made from Laura Nelkin's knitted jewelry kits.  Known for lacework and beaded designs, Laura realised those two skills can also be employed to create beautiful necklaces, cuffs, earrings, and more!  Click here to see her full collection.
Or…  if you have a knitter on your list, these kits make awesome gifts just as they are.  Either way, you'll have this gift-giving thing nailed!
Plummy Cowl and Mitts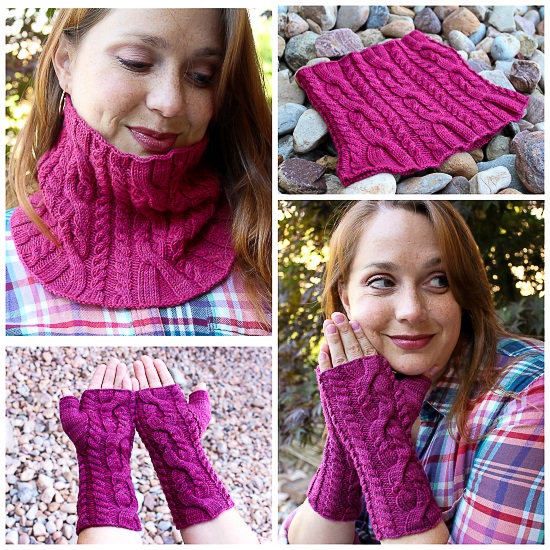 The best holiday gifts keep you warm, and Katy Carroll's Plummy Cowl and Mitts do that from the moment you put them on.  Quick and simple, but with lots of intriguing cablework, knit them in SpaceCadet Lyra for a gift you'll enjoy making as much as giving.
FreshStitches Adorable Amigurumi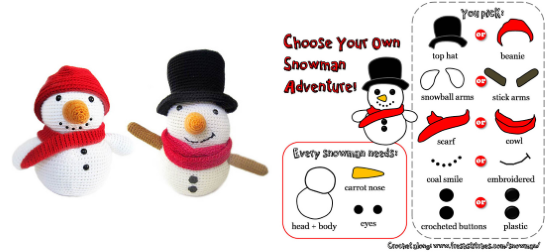 Whether they are under-the-tree gifts or on-the-mantle decorations, these little snowmen are are too adorable to pass up.  And the cute isn't limited to holiday motifs: if there's a little one on your list (or someone who is a kid at heart), FreshStitches amigurumi will make a super-quick gift that's sure to be a hit.  Plus, check out the brand-new Ami Club — perfect for you or as a gift for your favourite crocheter.
Curls and Curls 2
Hunter Hammersen's books are beautiful to read and her designs are a joy to create.  Make your favourite knit-worthy friend one of her beautiful curled shawls and keep the book for yourself!  A skein of SpaceCadet Oriana makes Ianthine from her first Curls book, and two skeins of SpaceCadet Maia makes Artifice from Curls2.
To make Ianthine (above)
To make Artifice (above)

2017 Stitch the Stars Calendar Kit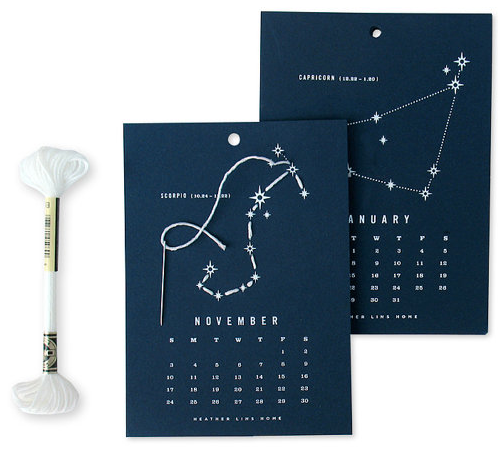 Ok, technically this has nothing to do with knitting or crochet but just look at Heather Lins Home's Stitch the Stars calendar!  It's got stitchwork… and screen-printing… and stars!  You know I couldn't resist.  Fingers crossed I find it in my stocking on Christmas morning.  Who do you know who'd love it too?
SpaceCadet Black Friday OOAK Kits
Our gorgeous One-of-a-Kind Sweater Kits are made up of coordinating skeins that we've chosen by hand to work together beautifully.  A breath-taking gift, they're perfect for an adventurous knitter or crocheter to use in a striping pattern, to colour-block, or to blend them into a gradient.  The possibilities are endless!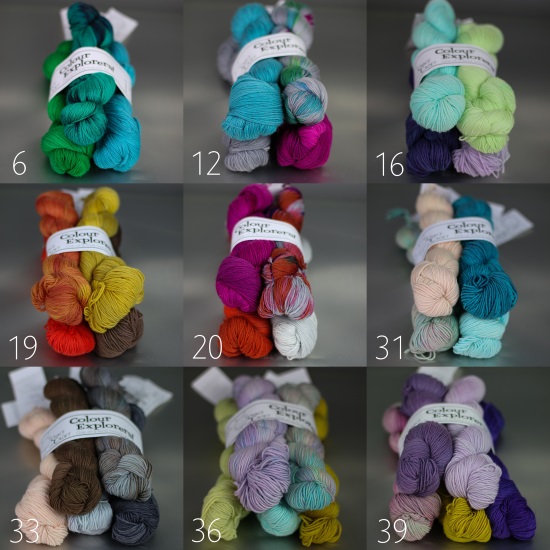 These kits go live at 12.01am on Friday (so, Thursday night) and once they're gone, they're gone!  So click here to check out all the colour combinations and make note of your favourites so you don't miss out.
Dusty Tree Soaps
Running yarn through your hands all day works best when your skin is smooth and soft.  I love how gentle Dusty Tree soaps are on my skin.  Handcrafted in small batches with natural ingredients, they smell and feel seriously delicious and I try to never run out.  This one (above) is called "Glow Moon on a Cloudy Day", which just makes me happy.
SpaceCadet Limited Edition Colourways
This weekend we'll be releasing four gorgeous Limited Edition colourways that I know you're going to love!  You can see three of them above (and the fourth I'm holding onto as a surprise).  We'll be announcing their release when they go live so, if you're intrigued by the images above and want to see more, keep an eye on your inbox.
SpaceCadet Holiday Mini-Skein Collections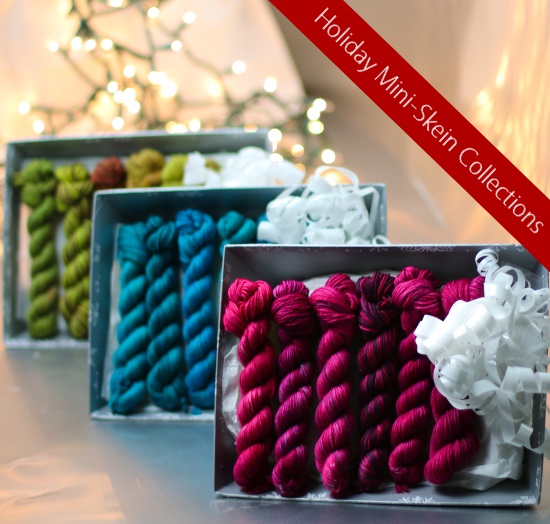 Our Mini-Skein Club is wildly popular and tons of fun, so we took that inspiration to create three Limited Edition Holiday Mini-Skein Collections.  Featuring incredibly rich colours and subtle colour shifts, they're so beautiful that you'll squee as soon as you see them (we did!).  They'll go live over this holiday weekend, so watch your inbox for the announcement and grab them fast.
SpaceCadet Mugs by Pawley Studios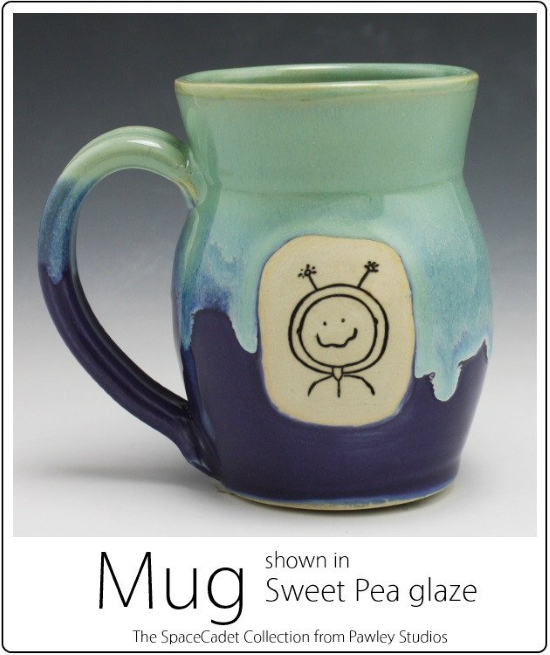 The  perfect way for any SpaceCadet fan to stay relaxed through the holidays — with the bonus of being a super-easy gift.  We have a few  in stock right now and more mugs and bowls on the way.  Click here get one and make someone's eyes light up when they open their package!