This has been a week of triumphs …and defeats!  Triumphs because, despite my being sick, hosting Thanksgiving for my family was a great success (due mostly to my husband, who took over all the cooking and left me only to light the candles — I'm so grateful to him for that!).   Everything was delicious, the wine was plentiful, and it was so lovely to have my whole family together for the first time in a long time.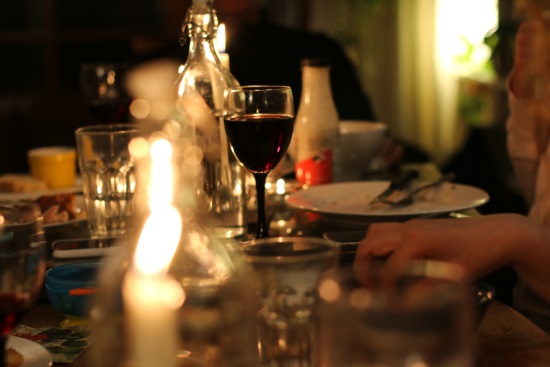 (See how my camera just naturally focused on the wine? I don't know why that happened…)
And Yet, Disaster!…
And defeat because I was (and am) still so sick that I was physically unable to set up the photos and do the legwork for our Black Friday and Cyber Monday special offers. Can I tell you how important those two days are to any business?  They are hands-down the two most important sales days in the entire calendar and simply skipping them is an utter disaster (unheard of!), especially to a very small business like ours.  If there had been any way at all that I could have made my body do what I needed it to do, I would have. And because I couldn't, we missed out on two days that really make a difference to our bottom line.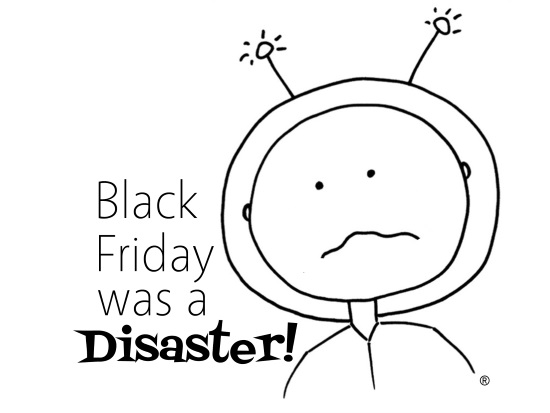 On Monday night, after I explained my ongoing symptoms, my doctor sent me to the emergency room for scans and x-rays, and they (finally!) diagnosed me with pneumonia.  I may have been the most excited of anyone they've ever seen to get that diagnosis (the doctor seemed a little surprised by my reaction!) but after four whole weeks of being mostly incapacitated, I was just over the moon to have a diagnosis at last.  Now I am on meds (woot!) and looking forward to kicking this thing at last.
Black Friday Do-Over!
But what to do about that disaster of a weekend?  I have plan!  With the help of these meds (woot!), I am going to be well enough to do all the photos and legwork that is needed to get our Black Friday and Cyber Monday specials up and running.  And we are going to do Black Friday weekend one week later!  Which… can I be honest?…  which kind of feels better to me.  Last week, as I lay in bed scrolling on my phone, my inbox was just exploding with emails screaming about Black Friday.  Part of me was just devastated to miss such an important day but part of me was really glad not to be another voice in all that chaos in our customers' inboxes too.  I'm excited about what we put together for Black Friday, really excited, and I want you to be able to look it in a nice relaxed way, just the same way we spend time together over the newsletter each week.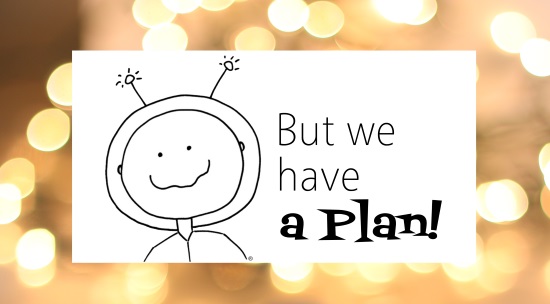 So (God willing and the creek don't rise), this Friday Dec 1 will be SpaceCadet's Black Friday and you'll see an email in your inbox with our lovely Black Friday special.  Maybe they would've sold out last week and maybe they won't this week, but I don't mind.  My hope is that it's a wonderful gift that's perfect for someone on your list, and I'm glad to be able share with you, even a week late.  And the same on Monday — the SpaceCadet Cyber Monday.  Look for an email then too.  And maybe, together, we can salvage that weekend from disaster, and have some lovely yarny fun at the same time!
Ok, and now it's time for our regularly scheduled newsletter.  I've got lots of awesome fun this week.  Are you ready?  Grab a nice cuppa and here we go…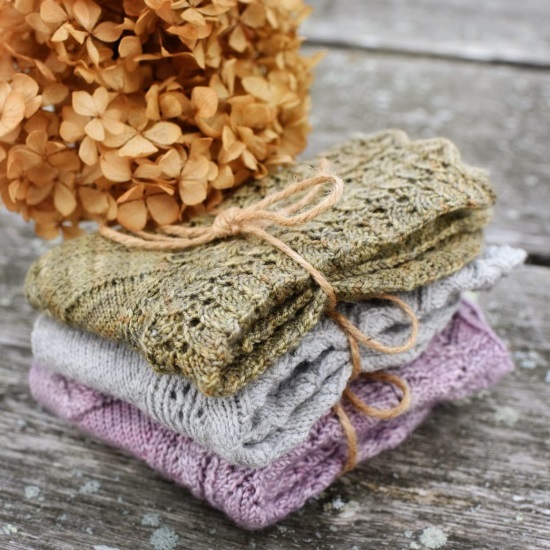 I love Advent Calendars — in a season where everything seems fast-paced and loud, they are an invitation to slow down, take the season one day at a time, and to treat yourself to something small and beautiful each day of the countdown.  And the wonderful designer Hunter Hammersen is taking that idea applying it to her gorgeous designs!  Each day from Dec 1st to 24th, she'll put one of her patterns on sale, throwing in giveaways for the accompanying yarn along the way.  What a wonderfully knitterly way to count down the season.  And two of those giveaways are for SpaceCadet yarn!  Look for her Changeful socks on Dec 7 (and a chance to win a skein of SpaceCadet Oriana!), and for the beautiful Permutation hat on December 13 (and a chance to win a skein each of Capella and Cressida!).  Click here to join in the fun!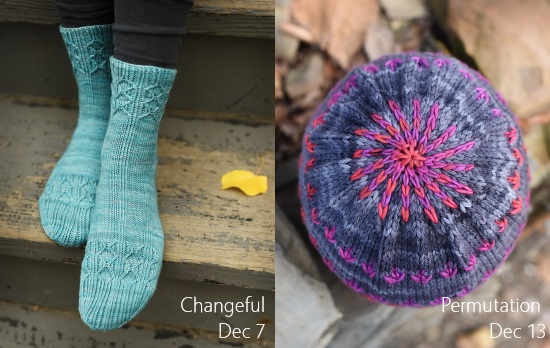 There's long been discussion in the knitting and crocheting world about respecting copyright when it comes to patterns, with lots of hot feelings on either side.  Piracy is issue in the book publishing world too, and I found fascinating this article about one author's way of proving that to her publisher.  Well worth a read.
Speaking of copyright and piracy, this article on the true cost of a knitting pattern is equally worthwhile reading.  When you buy a knitting pattern, you are truly supporting all the work that goes into it.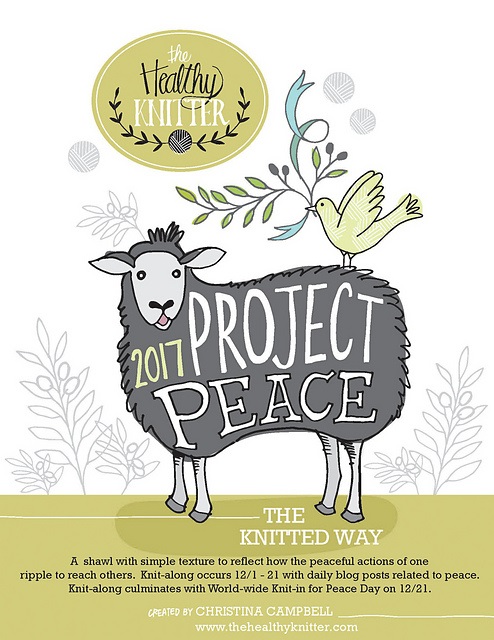 Christina Campbell's Peace Project was a huge event last holiday season and I'm so excited to see she's brought it back for 2017!  This knit-along and peace-along combines a beautiful pattern (see my pattern picks below) with a daily tip on how to infuse more peace into your life, and real commitment to doing good — proceeds from this year's pattern will be donated to 3 non-profit organizations focused on building a healthy, sustainable world.  It all begins on Dec 1, so click here to see more and find out about the worthy causes the project supports.

Put These Dates on Your Calendar…
Black Friday/Cyber Monday Do-Over — Fri Dec 1 & Mon Dec 4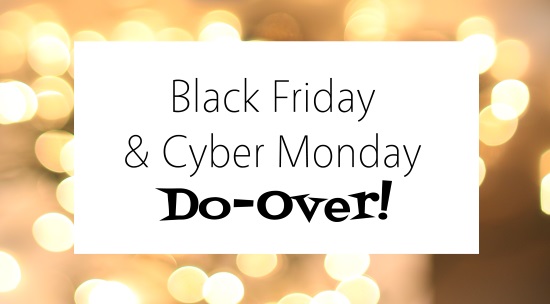 If you read the bit at the top, you'll know how exciting this is for us (and if you skipped over it…  quick, scoot on up there and read it!).  This is our chance to bring you the awesome Black Friday and Cyber Monday specials that we had planned but which the flu and pneumonia did their best to stop!  Plus, it's a more relaxed and quieter way to share them with you, which I really like.  So, hold onto a little (just a little) of that original Black Friday excitement and look for an email on this Friday (Dec 1) and Monday (Dec 4) with all the details.
(And pleeeease keep your fingers crossed for me that these meds kick in fast — I really really want to be able to do this this time!)
The SpaceMonster Mega Yarn Club Opens — Fri Dec 8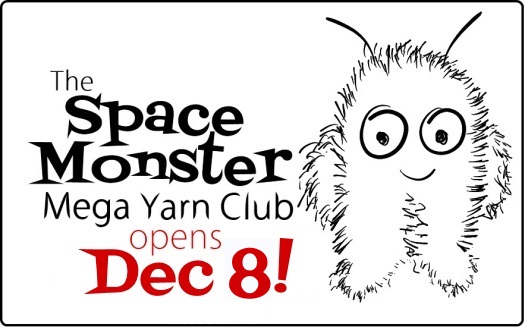 If you've been following me on Instagram, you'll know that, while I've been sick, I've been doing a lot of knitting — and most of it with past colourways from the SpaceMonster Club because those worsted and bulky yarns are just so wonderful and smooshy!  I absolutely love this club, and our members do too.  And you know what's the best part?  It makes an excellent (and easy!) holiday gift that lasts a whole year!
We open the doors at noon on Friday Dec 8 and I always give first dibs to folks on the waiting list, so click here for all the details and get on that list!

Project Peace 2017 by Christina Campbell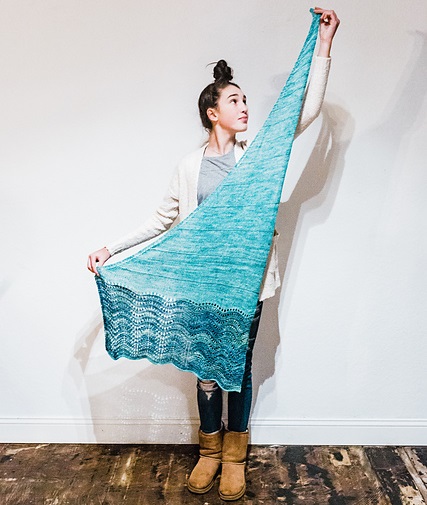 This pattern is so much more than just a pattern — it's a knit-along and peace-along that will bring so much to your holiday season, including a chance to support three wonderful causes.  Scroll up to the Orbiting the Fiber Universe section for more details, or just click here.
Welter by Hunter Hammersen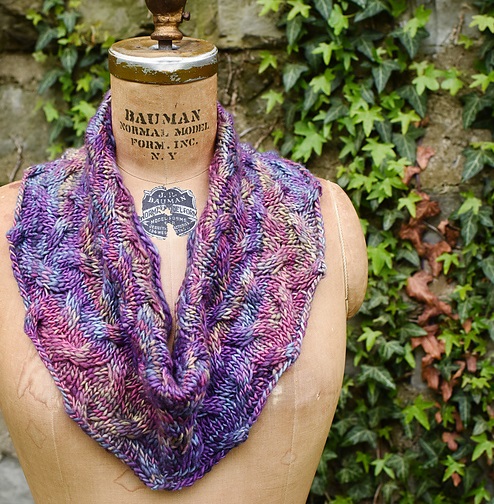 This is a pattern I've shown you before but with holiday gift-knitting in full swing, it jumped out at me again as a perfect choice for a very (very!) fast holiday knit.  Knit in SpaceCadet Capella, the worsted weight helps it fly off your needles and the single ply makes it gorgeous and squishy.  What could be better?
Glitch by Rebecca Velasquez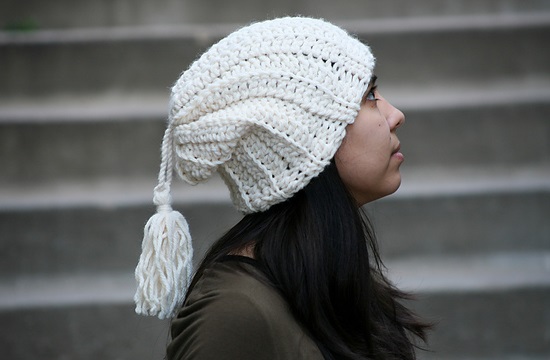 And crocheters are busy making gifts too!  What I love so much about this hat is that tassel (pom-poms are great but I really do love tassels!) and how quickly it will work up.  Designed to work with any weight of yarn, it's a great stash-buster too.  Perfect gift-project material!
All images © the respective designers and used with permission
Ok, well, if I'm going to get our Black Friday Do-Over up and running, I'd better get busy (and on my belly…  did you know I take most of our yarn photos flat on my belly?  The behind-the-scenes shots are kind of hilarious).  I hope you've found lots of inspiration here — and I really hope I'll see back on Friday!  Until then, have a wonderful day, and all my best!