It's here! The holiday season is upon us!  And while this weekend kicks it off with a rather odd roller coaster of family time mixed with rampant commercialism (does that feel as weird to you as it always does to me?), what I really love is the the change I've noticed over the last few years from stampeding big-box stores toward mindfully supporting the small businesses we love to to have in our lives.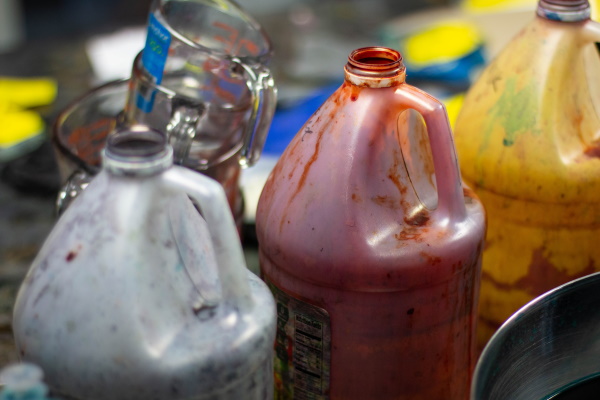 And I really have noticed it.  It's evident in the smallest things — emails we've gotten this week from customers wishing us a happy Thanksgiving, and holiday cards from club members (that are still up on the studio wall, just because they make me smile).  And each year, after we've taken Thanksgiving Day to enjoy our families, we put out something special for our customers over the Black Friday weekend …and I am always blown away by the way our customers and club members — familiar names and faces — turn out to support us.  For a small business like SpaceCadet, that is so meaningful.  And it ensures that we can enjoy the holiday season knowing that what we do and what we make matters to the people who matter to us.
This Thanksgiving, the SpaceCadet team and I are thankful for you.  For reading this newsletter, for writing in with ideas, for coming to see us at shows and, most of all, for supporting us by buying our yarn and working it with your own two hands to turn it into amazing projects.  I am so grateful that we can have this connection, and that your support lets us do the work we do.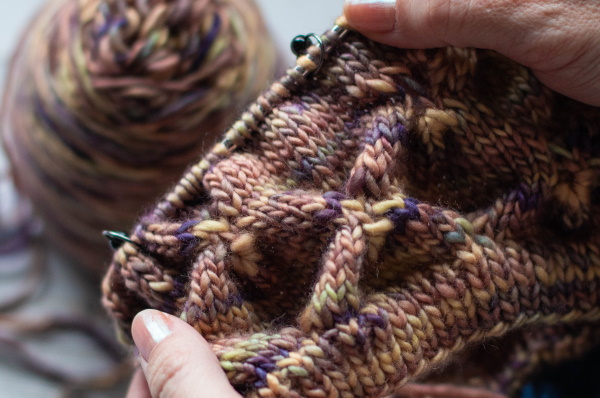 ---
Ok, so what have we got planned for you this year?  I'm so excited about it!  We wanted to find something that was both a perfect gift to give to someone who knits and a perfect gift to make for someone who doesn't.  And you know how we love dyeing our one-of-a-kind, right?  So we put the two together…
Black Friday: Our One-of-a-Kind Bespeckle Hat Kits!
Available Friday at noon (eastern)
Now, these are a real treat to give… or to get!  We dyed some amazingly beautiful variegated skeins and paired them with beautifully colour-layered semi-solids to create these unique kits that are a ton of fun and perfectly packaged for gift giving.
Absolutely chockablock with fun stuff, each kit contains:
one 100g skein of Capella in a hand-dyed semi-solid main colourway (100% Superwash Merino; single-ply; Worsted; approximately 195 yards per 100g)
one 50g skein of Capella in a one-of-a-kind variegated contrast colourway for the speckles and pom-pom
a pom-pom tool to make things super easy!
a toggle set to make your pom-pom removeable
a download code for the Bespeckle pattern (a $7.45 value!), with Hunter's wonderfully detailed step-by-step photo tutorials on making the pom-poms and placing the speckles
all packaged in a sweet reusable zipped pouch!
The One-of-a-Kind Colourways
We've taken our stunning one-of-a-kind variegateds and set them against beautiful semi-solids in soft greys, rich purples, warm marroons and rusts, and lovely deep blues.  (Do they look almost too bold to you?  Remember that the higher the contrast and the more variegated the CC, the more beautiful your speckles and pom-pom will come out.  Trust us, these will make gorgeous Bespeckle hats!)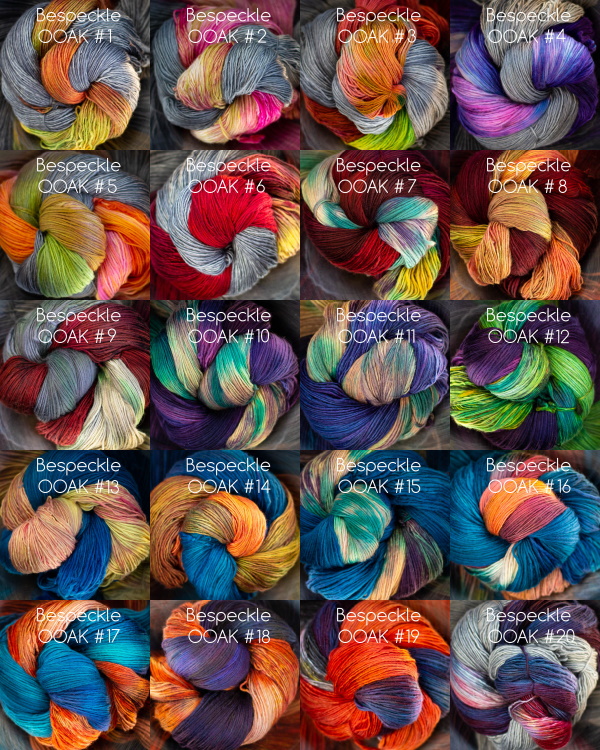 Available in very limited quantities (literally, there are only two kits per colourway!), these unique Bespeckle hat kits will go live on Friday at noon (eastern).  So look through the colourways now to decide which is your favourite, set a reminder on your phone, and then click here on Friday to grab your one-of-a-kind kit!
---

I feel like I'm seeing yarny goodness spilling out of the knitting and crochet world into other realms. First it was last year's new yarn emoji and now it's baked goods. I love these yarn cookies to celebrate the return of sweater weather, and then this amazing cake (I have to admit, I wasn't looking closely the first time I saw the video and it stopped my heart for a moment!).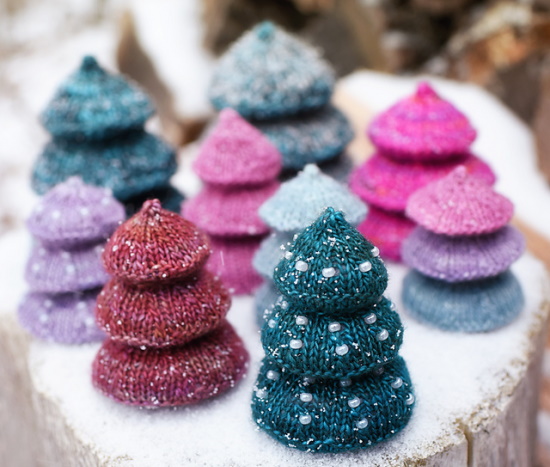 Image © Hunter Hammersen, used with permissionn
Every knitter ends up with a little extra yarn at the end of every project. I'm in love with these adorable knitted Christmas trees as the perfect way to use up those scraps!
You may know that I love fountain pens and so I had to giggle when I saw this one that uses a knitting motif to somehow wrap together a fine writing instrument with ugly holiday sweaters and… um… "Santa Jaws" (is that a thing?).  It's total madness and I kind of love it!  (Though, for the record, this gorgeous pen is much more on my radar).
I got a kick out of reading Abby Franquemont's request for her followers' most controversial yarn or textile opinions.  You're sure to find a ton you quiet nod along to and at least one or two that you wholeheartedly disagree with, but it certainly makes for interesting reading!
With the weather turning chillier by the day, it's time for tea! (I'm almost never without a cuppa near to hand).  If you're feeling it too and want to know how the British make theirs, there are plenty of articles online that go on about all the fancy extras of high tea, but very few that actually tell you how to simply make a proper pot (or mug) of tea. But this one and this one do, and all your cold winter days will be so much the better for them.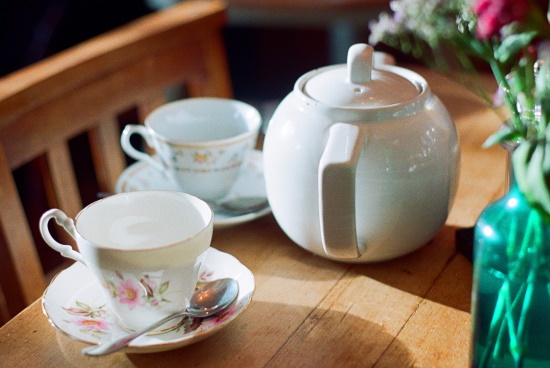 Photo by Seb Cumberbirch
---

Our Autumn Colourways
The Inaugural Dyeing Day for our Autumn Collection colourways was last week and, let me tell you, they look amazing!  For everyone who got their order in on time, we're packing them up today so keep your eyes on your mailboxes.
And, if you missed out, these colours are still available — click here to place your order and we'll get them in our dyeing queue asap!
---

pythagoras' tee by alfa knits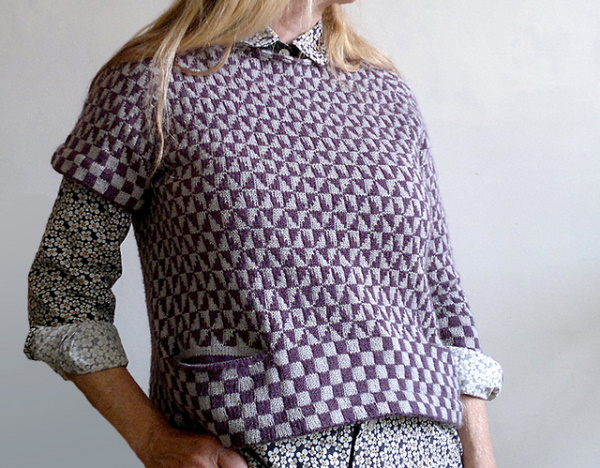 Some designs are just so eye-catching, they take stop you in your tracks and this is absolutely one of those for me!  And the reasons are plentiful: the colourwork is deceptively easy (no, really!), it's knit top down and seamlessly, the sleeve increases are so cleverly done that they're nearly invisible, it has pockets, and the check pattern on the edge not only creates visual interest but adds a flattering a-line flair.  Choose two colours of highly contrasting fingering (I like Ester in Feather and Frigia or Dark Skies and Sliver) and cast on!
Capel Cross by Jimenez Joseph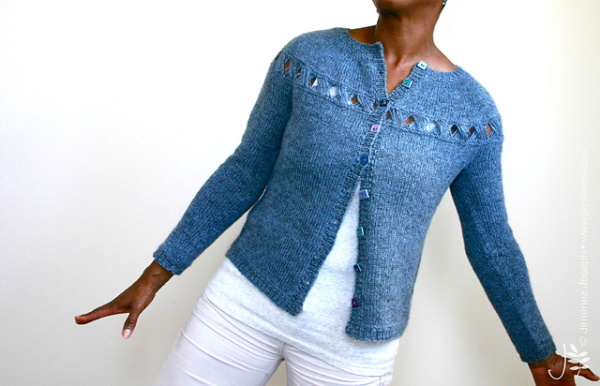 I love when a designer takes something that seems to be everywhere (in this case, yoke sweaters) and does something completely unexpected, like this open stitchwork.   This cardigan is simple but the crossed stitches are so effective and really draw attention to the natural beauty of a well-designed yoke.  Designed in sport weight, I'd choose Lyra in Thrive or Breeze so the tonal colours can really play against the lovely stockinette.
Rebel Alliance Skull & Crossbones Slouch Hat by Sarah Wilson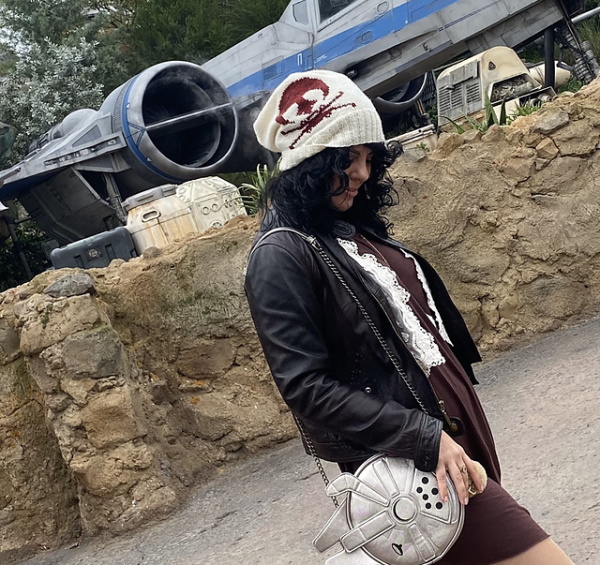 There are a million reasons to love this hat but what got me was the unique way it was released.  It's a free pattern that is literally written into the comment under an Instagram post, with the chart as the third photo in the post (scroll or click to the right to see it).  When an established designer like the Sexy Knitter releases a pattern in such a novel way, I think that indicates that the industry is undergoing changes.  More importantly, if you have a Star Wars fan in your life, this is an awesome and quick gift idea.
images © the respective designers, used with permission
---
Ok, we're packing a ton of parcels today so I'd better get going.  It's been a crazy-busy week and it's only going to get busier (for you and me both!) so I'm glad to have been able to stop for a moment and share all of this with you.  I hope to see you on Friday for the release of our One-of-a-Kind Bespeckle Kits and, until then, all my best wishes for the holiday!