Wow, what a week it's been!  You know how sometimes you have those weeks where everything seems to happen all at once?  That was this past week and, while it's all really good stuff(!), you should have seen the SpaceCadet crew's faces when I told them about everything we've got in the pipeline.  The difference between this week and last is night and day!
(one of my favourite colour combos: Sliver, Gentle, Drizzle, Nine Stones, and Fat-Free Chocolate.. ahem, you need them)
So forgive me if I can't chit-chat for too long this morning — I've got to head to the studio soon and get started.  But before I do, I am (of course) starting my day with a nice cup of tea… and I do have a lot of interesting fiber news to share with you…  Soooooo, ok, go grab your tea too and let's sit down for five minutes!  Are you ready?  Here we go…

If there's one thing I've learned through many years of dyeing, it's that colour is a liar.  It feels like red is red and blue is blue, but everything about how our eyes interpret hues is dependant on context — and I'm reminded of that time and again as we create colour combos and watch colourways seemingly transform before our eyes simply by placing them next to other colours (our most chameleon-like colourways are Gentle, Sage, Plume, Molten Cool, and Windswept).  This article is an excellent case in point and goes a long way to explaining to what's happening if you've ever found skeins suddenly seem to have changed colour on you! Once you've read the article, go grab a few yarns from your stash (especially variegateds) and try holding them next to different colours to see for yourself what a difference it makes!

(all is not as it seems — click through to see how these same colours change…)
I don't know if this digital book will still be on sale by the time you read this but, if it is, $2 for a Melissa Leapman guide to colour knitting is a pretty awesome deal!  Click here for the Kindle version and click here for the Apple Books version.
When I first stumbled across this article about ancient Roman dodecahedrons, strange bronze objects that have been mystifying archeologists for centuries, I never guessed it would have a link to the world of knitting.  But it does — read to the bottom to find out how some people speculate they were used to knit fingers for gloves — though I find it dubious at best (I mean, if I were to create a tool to knit different sized items, I'd want it to change the number of stitches in each size), but it's an interesting theory nonetheless.
Ok, it's a pretty tired cliche that says all knitters and crocheters are grannies or that it's shocking that men might be fiber artists but, fortunately, this article addressed those notions right from the start and then got on with telling some very interesting backstories about some of the leading men in the knitting world.  I enjoyed reading it.
This made me feel ridiculously happy.
---

New Colourways: Inaugural Dyeing Day!
Tues Nov 19
Last week, I shared with you these four beautiful new colourways we've created with inspiration taken from the chillier weather and sweater weather arriving at last.  And so many of you shared with us your awesome colourway name ideas.  So now we're ready to reveal the names we've chosen and… get to dyeing some yarn!
For the time being, these  colourways will be Limited Edition colourways, available only for this season (until we decide which we want to add them to our line-up of standard colourways) and to celebrate their release, we're doing an Inaugural Dyeing Day on Nov 19!   To be one of the lucky people we're dyeing for that day (and one of the very first to get these new colours), watch for details on Monday morning (via email or social media).
But even better, folks on the are on the Early Access List will get first dibs, so click here to get on that list!
Upcoming Shows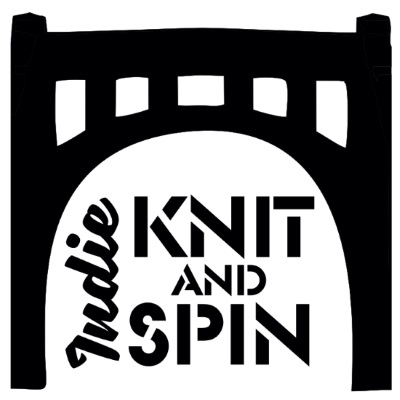 Sun Nov 17 (noon-5pm) —  Indie Knit & Spin at the Ace Hotel in Pittsburgh PA
Here's what's got me super-excited about this show:
• first, it's really special because it's all indie makers
• second, it's FREE entry but you can get first dibs on all the best stuff from your favourite vendors with an Early Access Pass for just $5
• and third, there's a Happy Hour with special goodies from the vendors!
---

Carolyn's Moonflower
When I spotted the way Carolyn's beautiful shawl shows the gentle colour change of our Gradient Explorers colourways, I just had to share it with you!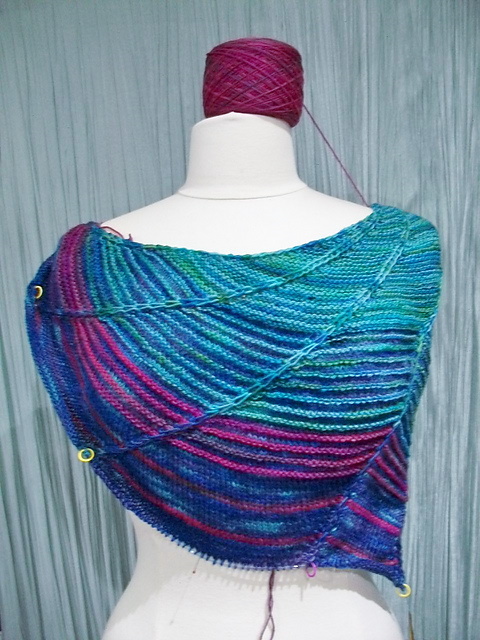 It's actually much larger now that's it's finished (click through to see the rest) but I just loved this detail picture best.  Well done, Carolyn — what beautiful work!
In the Gradient Explorers, every colourway is designed to flow from one month into the next and create an amazing, never-ending fade.  We keep the Gradient Explorers to a really small group, opening it only when spaces become free.  Click here to get on the waiting list.

---

Reversible Honeycomb Scarf and Reversible Honeycomb Hat by Mary W Martin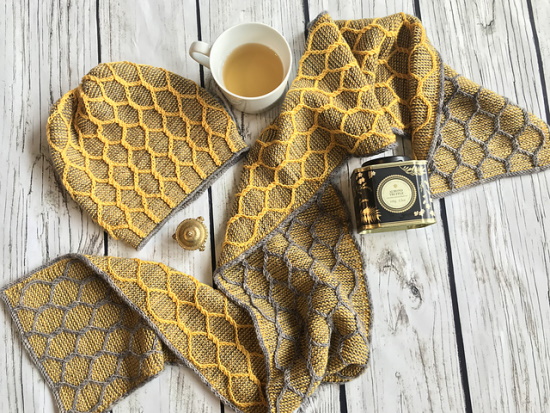 Isn't this set gorgeous?!?  I'm a sucker for almost anything honeycomb but the fact that these scarf and hat are reversable has me absolutely swooning!  They use an innovative reversible slipped stitch cabling technique and, if you find that a little intimidating, it's good to know that the scarf is the more difficult of the two so you're better off starting with the hat to get comfortable first.  Both are 50% off until November 10.
My colour picks: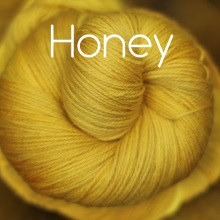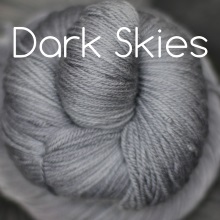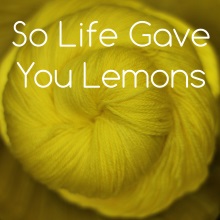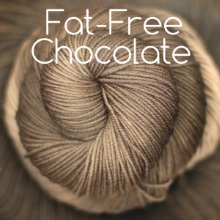 Sandstorm Cardi by Rachel Misner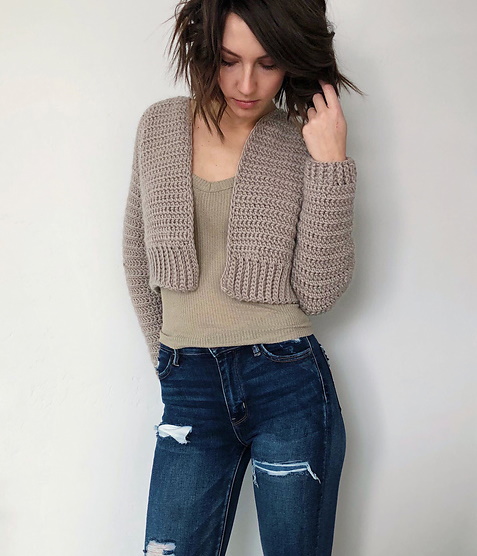 The temperatures have dropped (a bit!) and suddenly I am allllllll about the big cosy sweaters and, when I spotted this lovely design, I knew it was the kind of comfy cardi I could live in all season long.  And because it's designed in bulky yarn, it'll crochet up in double-quick time (so you can be that much warmer that much faster!).
My colour picks: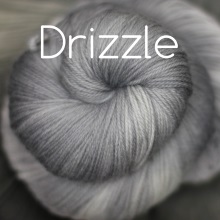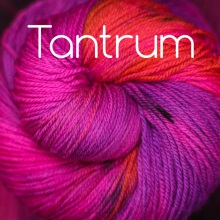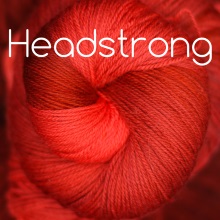 Sundry by Hunter Hammersen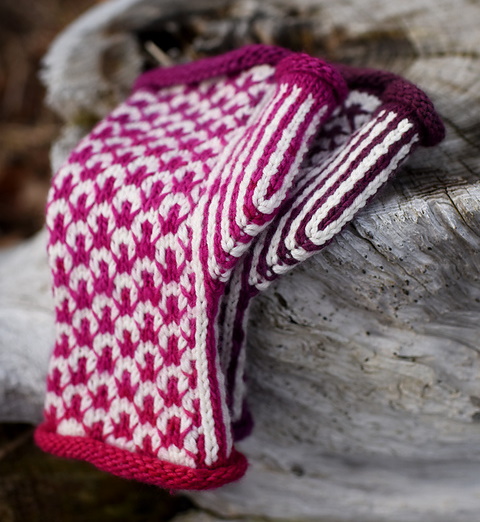 I love me some intriguing design details and the thumb construction on these eye-catching mitts is exactly what I'm talking about.  Yes, yes, the rest of the stitch pattern is gorgeous too — I mean really gorgeous — but just look at those thumbs!  The pattern comes in three sizes and, if you're not keen on the rolled edge, it includes instructions for a ribbed edge too.
My colour picks: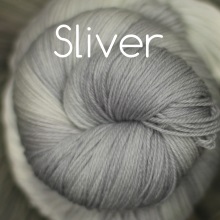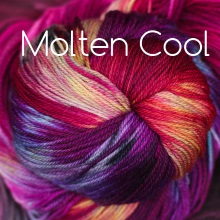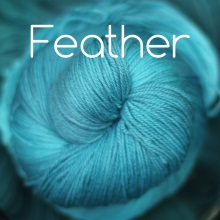 images © the respective designers, used with permission
You know what?  Even though everything feels like a big rush this week, I'm so glad I stopped for a cup of tea and all this lovely fiber news.  And I hope you're glad you did too.  But I really do have a full day, so it's time I got on my way.  Wishing you a happy and creative day and, until next time, all my best!