Last week I sent an email asking for your help in choosing colourway names for these four new colours and, woooowwww, were there a lot of great ideas!  We're all kind of blown away here!
Aren't these gorgeously autumnal?
We'll be going through all of the suggestions as a team next week and discussing our favourites.  In the meantime, if you didn't get a chance to share your ideas, please click here to find out how to do that.
Now, I didn't ask for email addresses so everyone's answers were annoymous but realised (too late!) that means that when someone left a particurlarly interesting comment, I had no way to get back to them.  So if you don't mind, I'm going to quickly do that now…
To the person who said, "I'm looking to knit these into hats and mittens…"
That's a great idea — you'll easily get a hat or mittens out of a single skein of fingering, sport, or DK
To the person who asked, "Would you please find a way to ship your club yarns to Canada!!?!"…
The answer is yes, we do!  And we have a lot of Canadian club members, and would love to have you join them.  On any of our club sign-up pages, there is always an international option — just choose that, or feel free to email us if you can't find it and we'll be happy to help!
To the lovely friend who said, "These colourways are superb! They are deep, rich & complex"…
Aww, thanks!  That's exactly what we were going for!
To the person who commented, "Don't knit so just choose a random yarn type…" and the person who said, "I am lousy with names…"
You really cracked me up!  (And raised a few questions…)  But you both still had some great name ideas!
To the people who asked if the colours stripe or pool…
They don't stripe and they're dyed in a way to create painterly colours that are less likely to pool.  However, any yarn can pool if your gauge lines up the colour repeats so perfectly that they stack one on top of the other.  To combat that, pick a stitch pattern that moves the colour around a little (slipped stitches are a great option) or alter the project's width (through increases/decreases) or change your needle size.
To everyone who said lovely things about our dyeing (and that was so many of you!)…
Thank you thank you!  Knowing you love our work is what makes it all worthwhile!
Oh, and we're going to be doing a special dyeing day for the introduction of these colours!  If you'd like to know more about that, jump down to the section about SpaceCadet News…

People ask all the time,
"What needle size do I use for this yarn?"
And my answer is inevitably a fairly unhelpful "it depends" (because, well, it does totally depend on the project — my favourite size needles for a fingering shawl is US6 but that would
never
work for socks). If you're craving
a handy way to get a (more conventional) size guide
, try
this excellent tip
.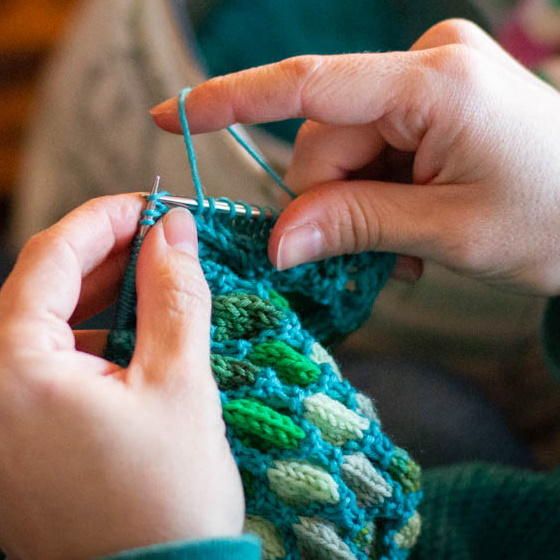 Visible mending is seriously trending at the moment
(and I'm so glad about that because my mending always ended up being seriously visible no matter how hard I tried to be invisible). If you're embracing this new trend too,
click here
to read 7 trick to know before you sew.
Silk is a luxury fiber much loved by knitters and crocheters but it's so much more than that. I found this article fascinating as it explored the
historic and future uses of silk
from defense to medicine.  Did you know the first working bulletproof vest was made of silk? 
Read on
, it's worth it.
You may recall a few weeks ago, I told you about a
new video series, called Swatched, all about the art of knitting and crochet
. The first episode features designer Angela Tong and is available to watch
here
.  (And it was filmed in her own home so, while you're watching, check out the absolutely detail-perfect mid-century look she's put together — I love it!)
---

New Colourways: Inaugural Dyeing Day!

The other week, we took inspiration from the weather turning chillier and sweater weather arriving at last(!) to dye four gorgeous new colourways and celebrate the new season!
For the time being, these as-yet-unnamed colourrways will be Limited Edition colourways, available only for this season — until we decide whether we want to add them to our line-up of standard colourways. So if you love them as much as well do, you'll want to watch for their Inaugural Dyeing Day! (probably Nov 12)
If you'd like to be one of the lucky people we're dying for that day (and one of the very first to get these new colours), click here to get on the list so I can let you know how to order them!
Upcoming Shows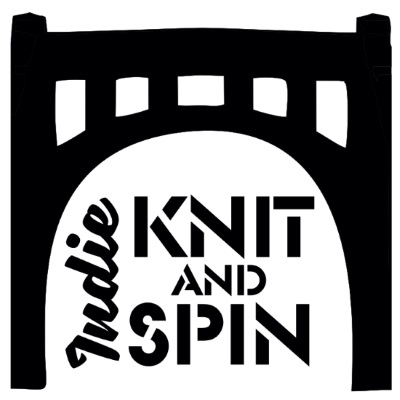 Sun Nov 17 (noon-5pm) —  Indie Knit & Spin at the Ace Hotel in Pittsburgh PA
Here's what's got me super-excited about this show:
• first, it's really special because it's all indie makers
• second, it's FREE entry but you can get first dibs on all the best stuff from your favourite vendors with an Early Access Pass for just $5
• and third, there's a Happy Hour with special goodies from the vendors!
---

Urban Brioche by handmade by SMINÉ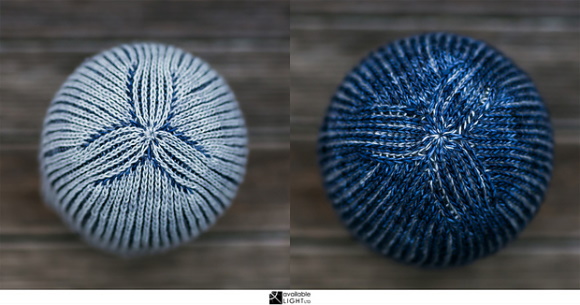 I love a great crown and, boy oh boy, this one is gorgeous!  Incorporating high-contrast colour with brioche stitches for maximum effect, it's designed in fingering and fully reversable so you get double the options.  Just in time for the cooler weather, try it in SpaceCadet Ester or go for real luxury with cashmere-rich Aurora.
Wild Flowers + Honey by Mara Licole
There's a chill in the air and falling leaves swirling underfoot…  what better way to celebrate the season than with a new shawl with a beautiful, organic motif like this one?  Knit it in autumnal colours such as Honey, Headstrong, or Time Traveller, and welcome the change in the weather in style.
Surprise Sweater by Rebecca Velasquez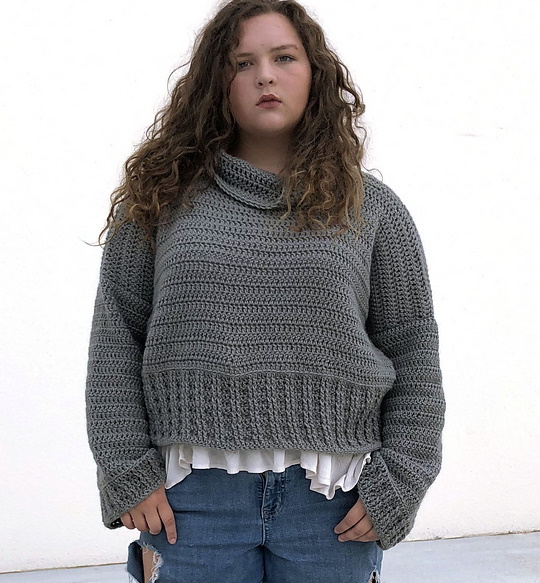 There are some sweaters that look so comfortable that I know I'd just live in them all season long, and this one felt like that as soon as I spotted it.  I love the fold-over collar and the super-relaxed shaping, and the fact that it's sized all the way from XS to 5X!  Designed in worsted, I'd choose SpaceCadet Vega in Blood Moon, Feather, or Nine Stones.
images © the respective designers, used with permission
Ok, I'm heading down to the studio because today we are planning some really fun new dyeing projects…  a few top-secret LYS orders, some secret holiday surprises…  hmmm, I'm keeping a lot of secrets, aren't I?  Well, I hope your day is full of just as much fun and, until next time, all my best!