We're about to do something kind of crazzzy…  In a few weeks, we'll be vending at the Pittsburgh Creative Arts Festival and…. simultaneously going to Homespun Yarn Party in Savage MD!
For a tiny team like ours, that's a huuuge stretch but we love both of these shows so much that, when we realised they were scheduled for the same weekend, the whole SpaceCadet crew decided immediately that we simply had to do both of them.  It means double the yarn, twice the samples, and two full booth displays (wait…  what?!?) but add in a couple of wonderful friends who are coming into town to help us out and, even though it's going to be one crazy weekend, I'm confident that we're going to have a blast at both shows!  If you're coming to see us, please drop us a quick line to let us know so I can keep my eye out for you!
Speaking of shows, I've got something fun to share with you: my Six Tips for Attending a Yarn Show, a behind-the-scenes guide to getting the most out of the shows and festivals you plan to attend this year.  Now, if you've recently joined the SpaceCadet mailing list, you may have already seen this (or be about to receive it) but, if you're not, it's a great way to learn the best times to chat with your favourite vendors, how to time it so you shop without the crowds, and more!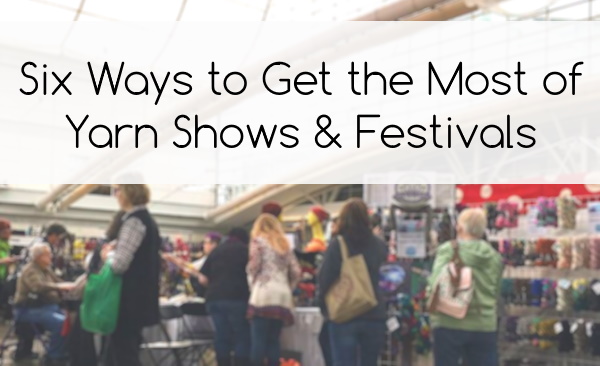 Ok, I've got lots of other fun stuff to share this morning too so, go make yourself a nice cup of tea, curl up in a chair, and let's dive right in!
---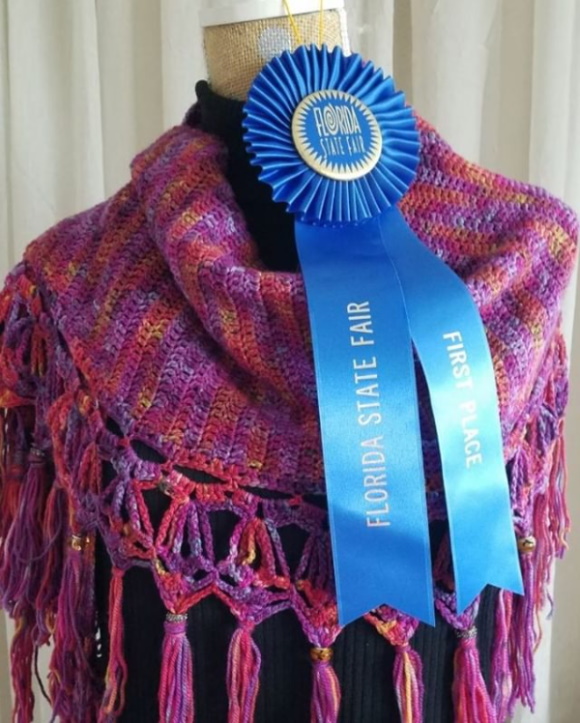 image © Karen McKenna, used with permission
A couple of years ago, designer Karen McKenna used our yarn (SpaceCadet Celeste in Molten Cool) to create the Napa Valley Wrap which, to my utter delight(!), ended up on the cover of Crochet! magazine's Fall Special issue.  And then I was equally delighted to see this week that that same wrap has just won first place in the Florida State Fair.  Congratulations to Karen! (She is re-releasing the pattern in mid-April and, if you join her mailing list now, you'll get a 25% discount when it does)
Naturally, you've heard of temperature scarves (and blankets), where you choose colours for different temperature ranges and then knit or crochet a row each day to record the temperature.  But you don't often read about them in a publication as big as the New York Times.  Last week, I did!
You may have seen a Little Free Library box out in the wild — that's one of those little cabinets with a glass door and books inside, that acts as a kind of honesty-box library — but until you walk past the Wild Hand yarn shop in Philiadelphia, you may have never seen one containing yarn, needles, and patterns.  Every morning it fills up and, by every evening, it's empty again… and serves as way to invite new customers into the shop.  Read more here.
The wool-lover in me is very, very pleased to read in this article that William and Kate recently took their little princes and princess to a farm for lambing.  Start that love of fiber early and right at the source!
---

Upcoming Shows
The Pittsburgh Creative Arts Festival
Pittsburgh (Greentree) PA — March 20, 21, & 22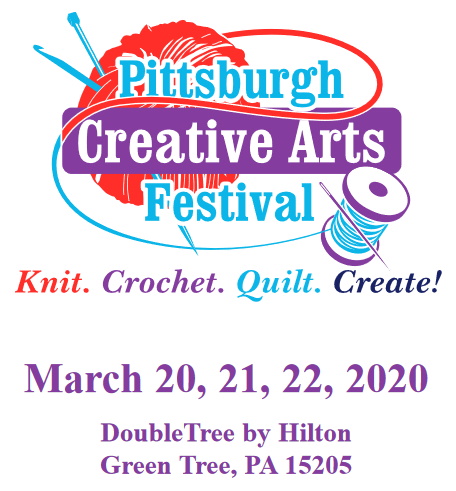 Homespun Yarn Party
Savage MD — March 22
---

Water Bearer pattern by Jacqueline Cieslak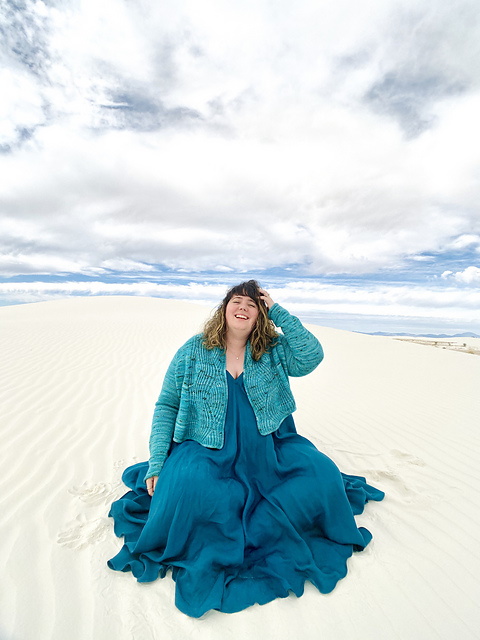 I love that Jacqui's designs are incredibly size inclusive (this one goes from an upper bust measurement of 30″ up to 57.75″) but, more than that, I love how perfect this design is as we move between seasons.  The wave-like texture is beautiful, the long sleeves perfect for cooler spring days, and the pattern gives instructions for both cropped and longer styles. Designed in DK, I'd knit it in SpaceCadet Lyra or Astrid in the colourways Fathoms Down, Time Traveller, or Thrive.
La Casa Cowl pattern by La Oriana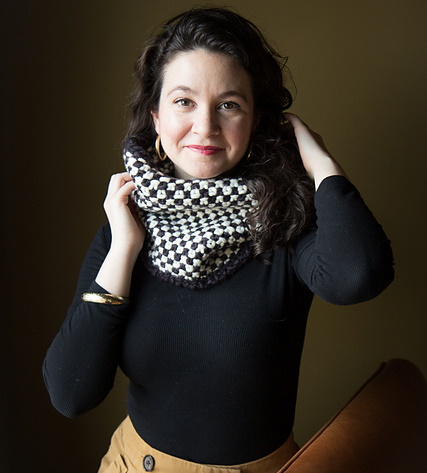 Beautifully graphic and yet deceptively simple, this cowl's lovely colourwork pattern is inspired by the floor tiles at the designer's grandparents' house.  It's knit on size 15 needles for a quick result and looks just as interesting on the inside as it does on the on outside.  The specified yarn is a super-bulky but, if you don't have that on hand, I'd be inclined to knit a test swatch holding double a bulky yarn from stash (like Elara).  I'd love to see how that heathered effect would look in this design!
Ahsoka by Rebecca Velasquez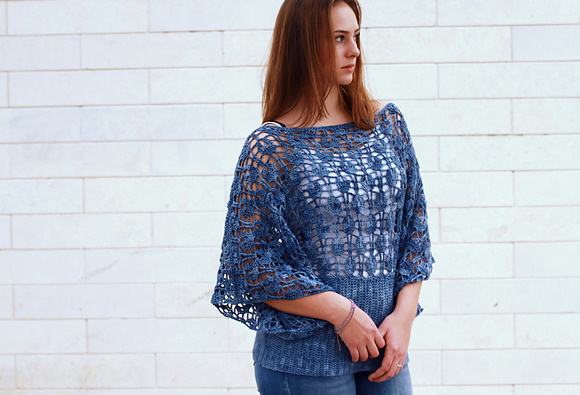 If you're looking forward to summer (and really, we're at that time of year when it doesn't feel too crazy to start thinking about it), then this is a perfect project to add to your queue!  The gorgeous lacework is so eye-catching while the waistband section lends shape and stability.  Available for free on the designer's website, there's also a paid version that offers schematics, stitch diagrams, and instructions to customise the pattern for specific body shapes.  I'd love to work it up in SpaceCadet Lyra in Crisp for a soft Spring colour, Blood Moon for something spicier, or Zazzle for a really bold statement.
images © the respective designers, used with permission
Ok, that's it! My tea is all finished and it's time I got myself down to the studio.  We're going over colours for some upcoming club shipments (hooray!) and a few other fun things.  I hope you've got a colourful day planned as well and, until next time, all my best!