PHOTO EXCLUSIVE: Did you know SpaceCadet yarn actually grows on trees?
You might be surprised to learn that we don't actually dye our yarn*.  It's a common misconception. No, SpaceCadet yarn grows naturally on our cultivated yarn trees.  And every few months, we go out to the orchard and gather the harvest…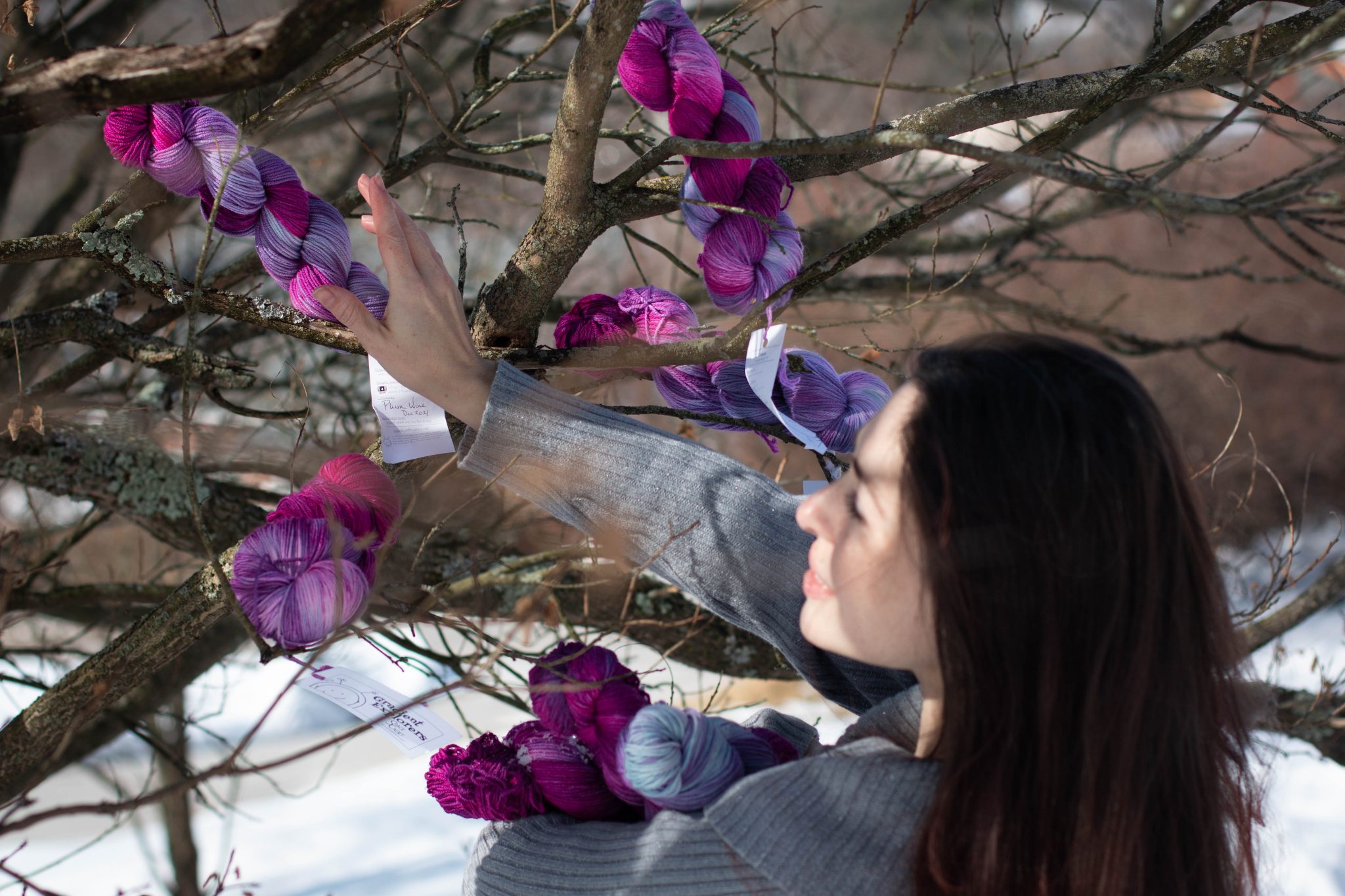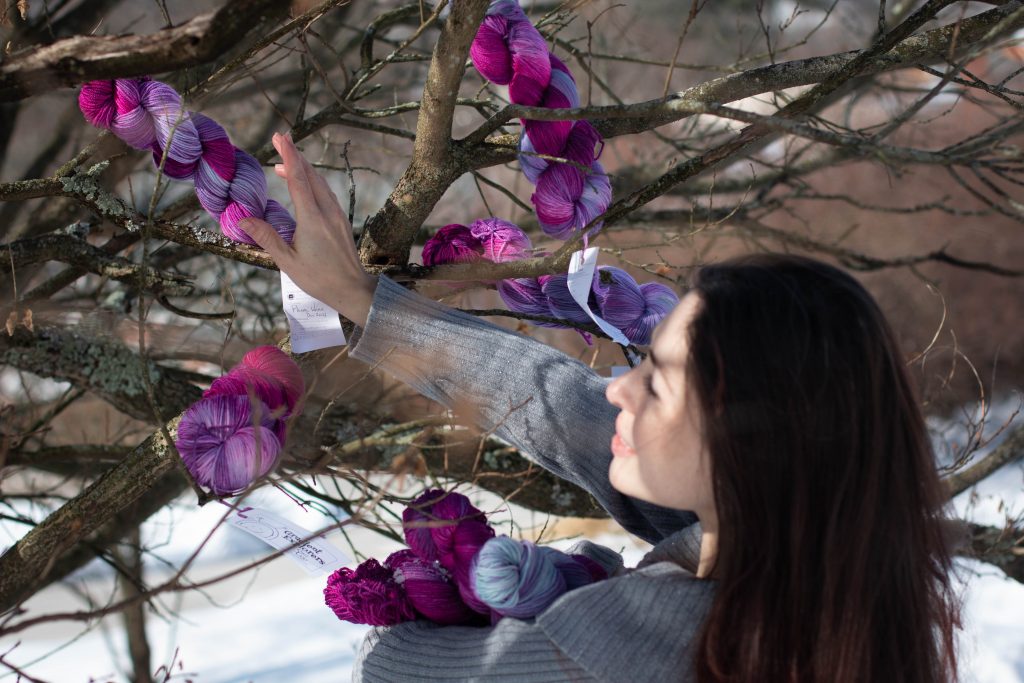 It's wonderful fun discovering what the trees have produced for us.  The colours change naturally with the seasons.  And we're never quite sure just how that crop's unique terroir — that unique combination of soil, sun, and weather — will affect what the trees produce.
Each skein is gently plucked from its branch, being especially careful not to damage the newly sprouted tags, and any windfall skeins are gathered and inspected for damage.  It's such an exciting moment when we've gathered enough for a sweater!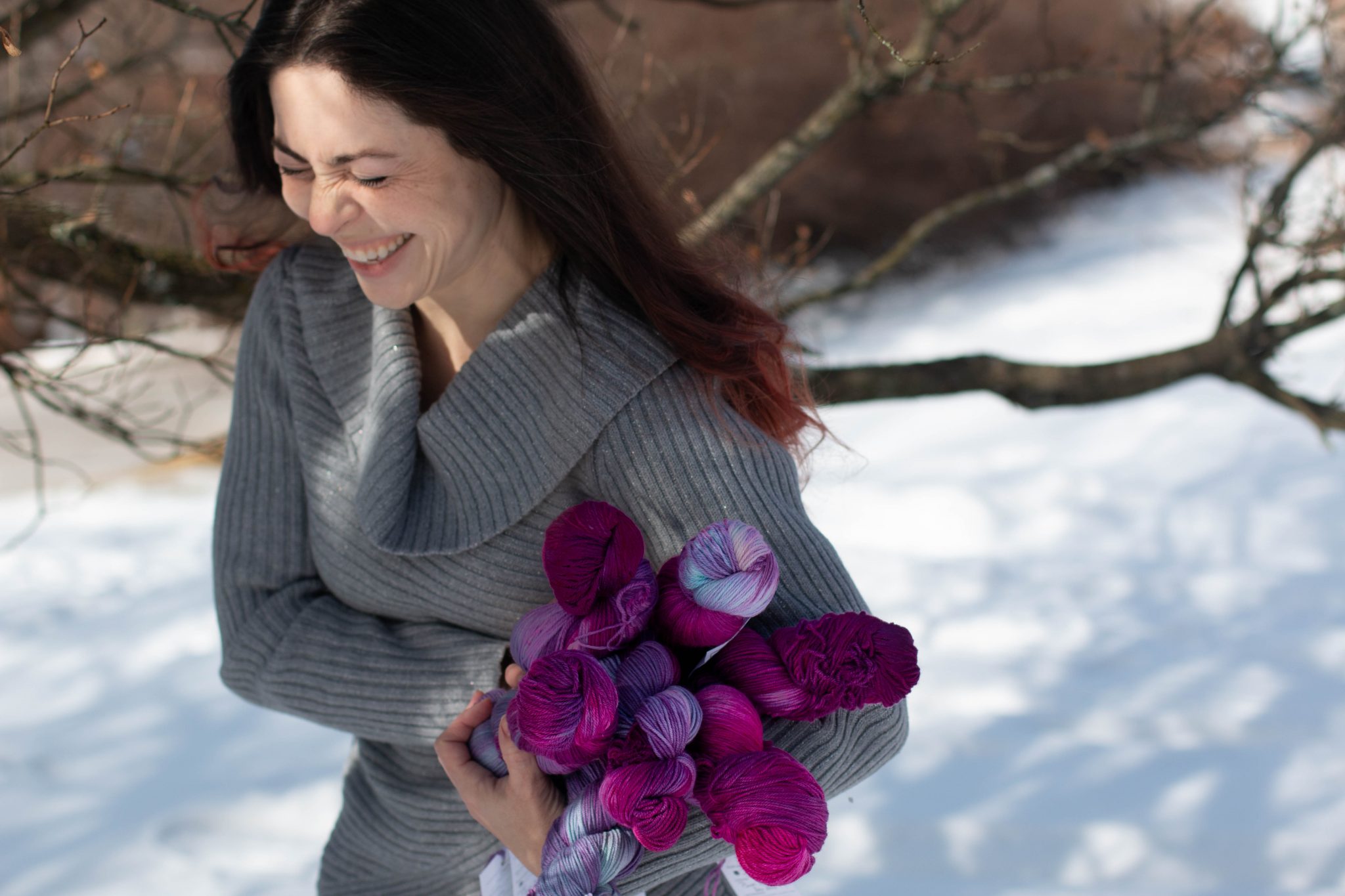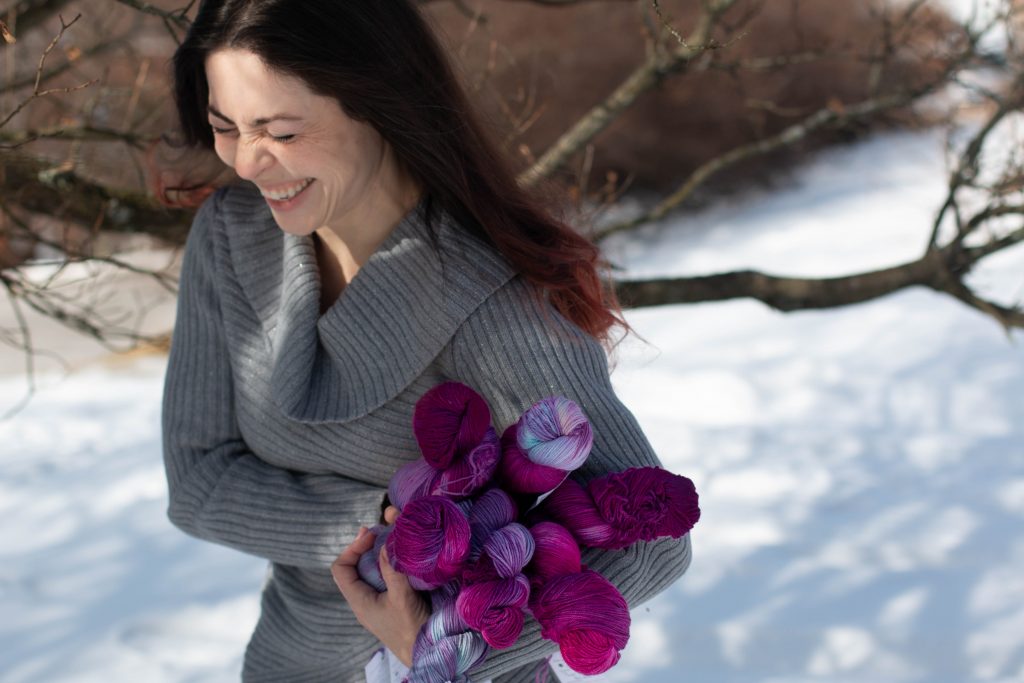 Oh, the joy of finding a whole sweater's quantity!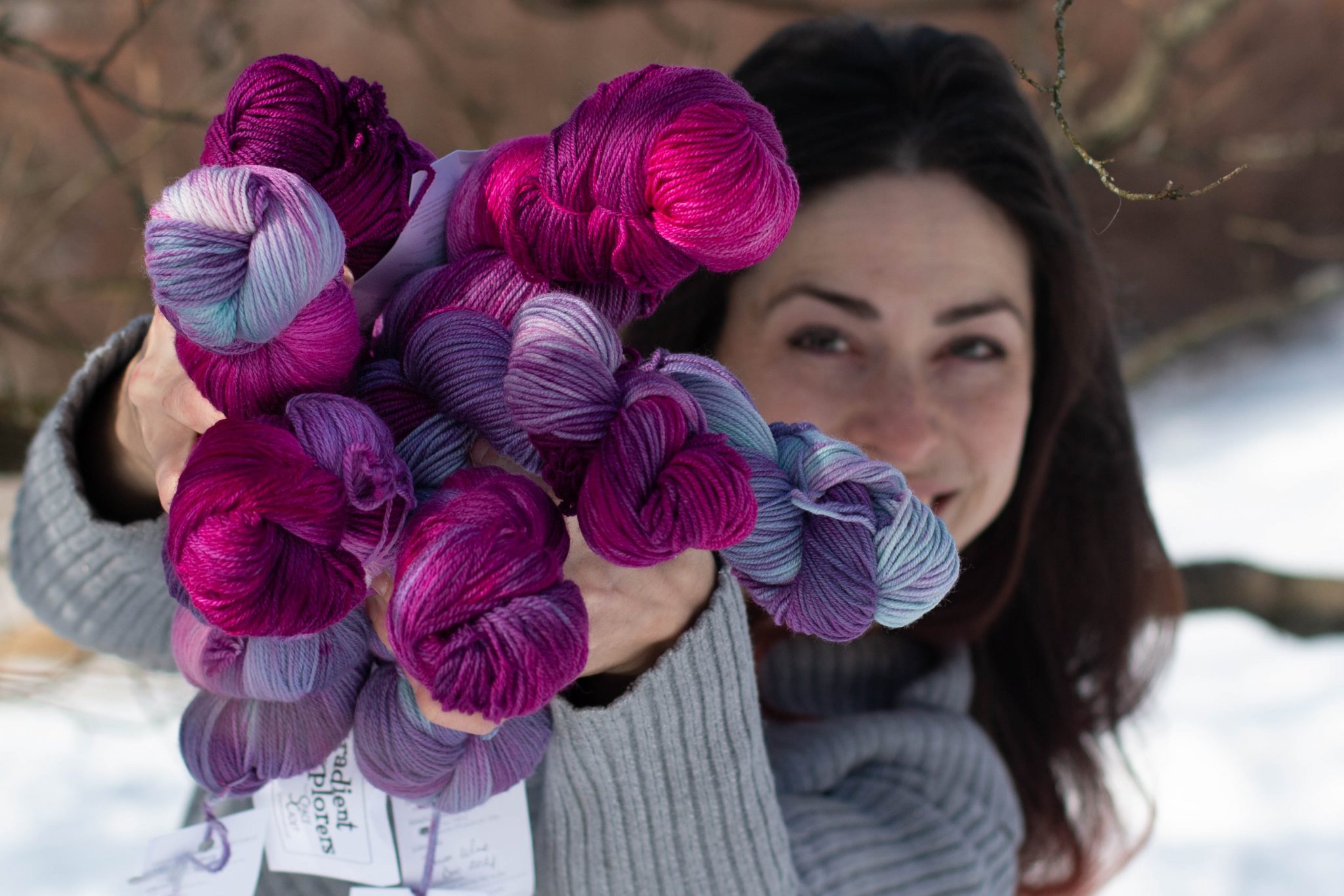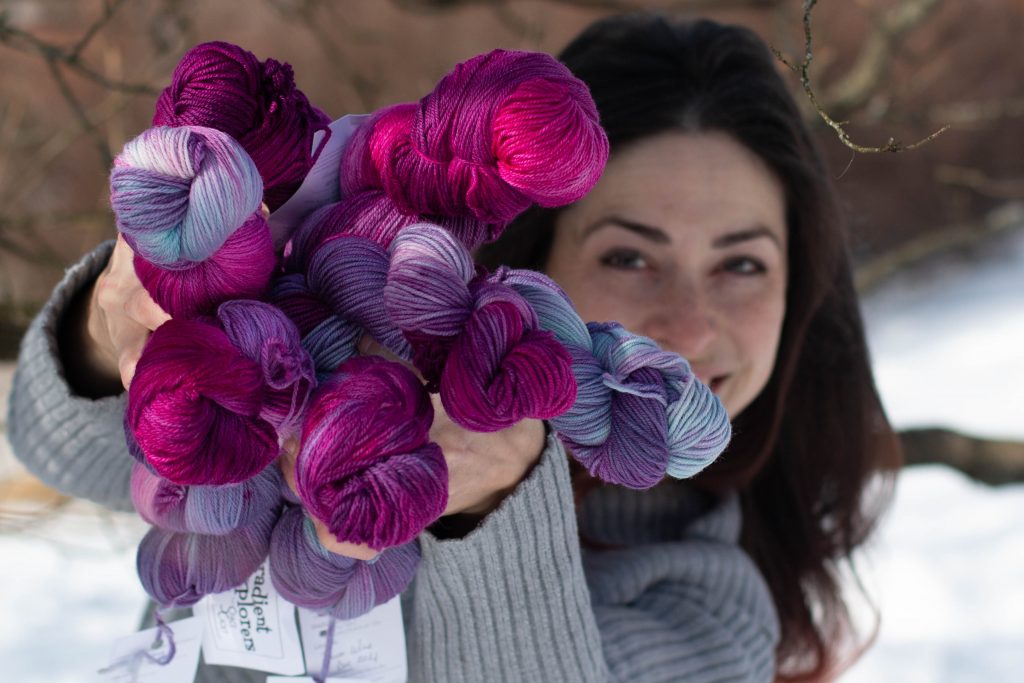 Each tree produces slightly different colours, known confusingly as a "dyelot"
Once we've collected all the skeins that are ripe, we load them into a sledge to carry them home from the orchard. When the trees are heavy with yarn, the journey back can be quite a workout. In the winter snow (as you see here), it's a pretty easy job, but when those muddier spring days arrive, getting the yarn harvest home becomes a real challenge!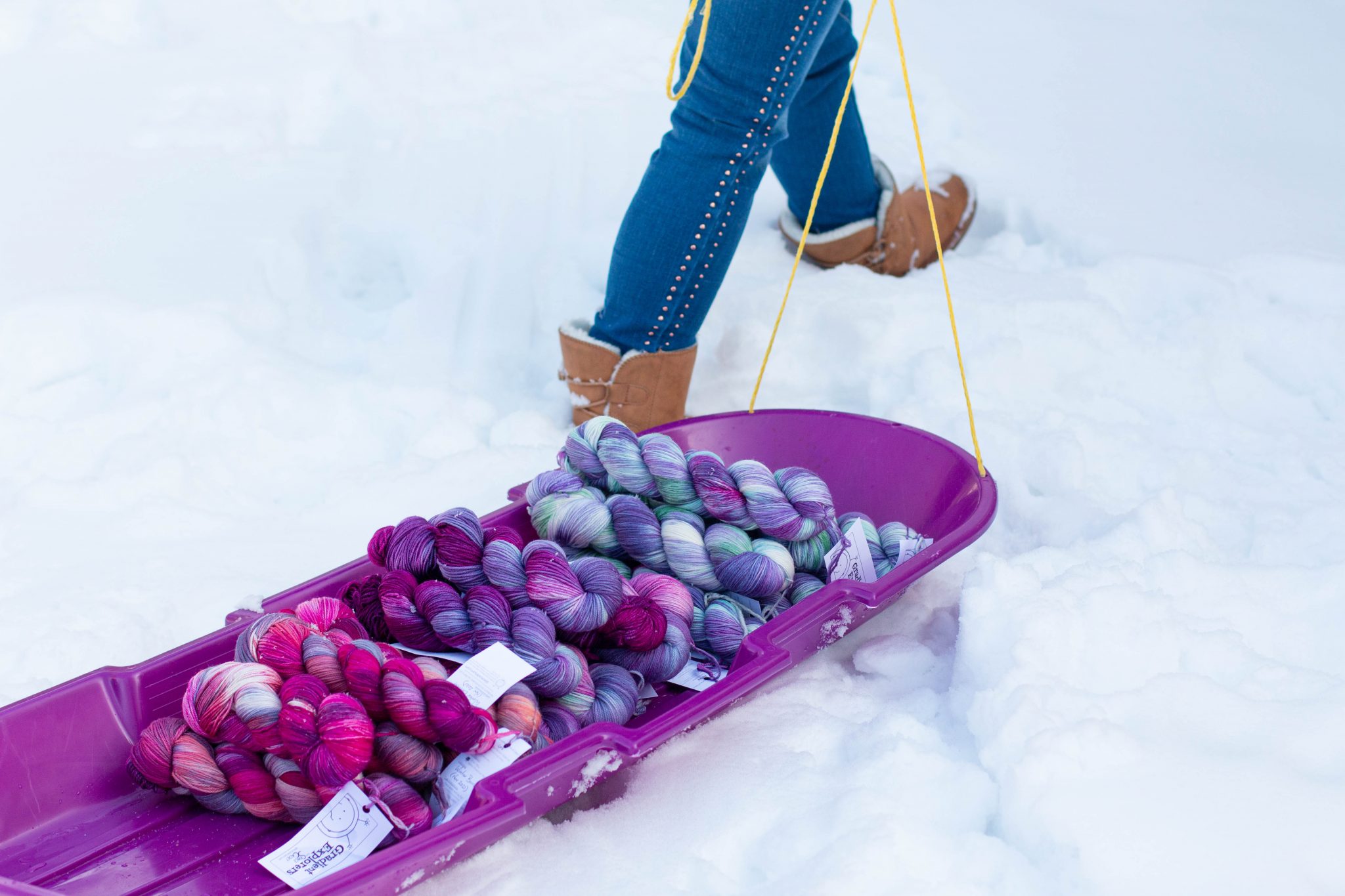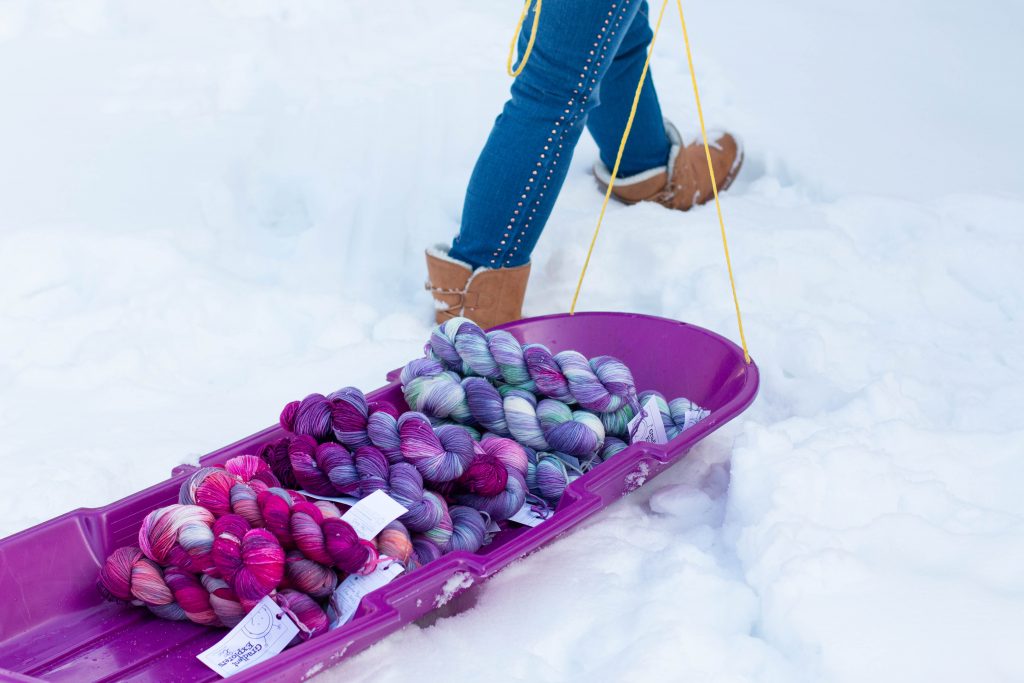 And there you have it, another successful Winter yarn harvest!  The Gradient Explorers trees were especially generous to us this year with these beautiful colours.  But we'll be back again in a few months to see what the orchard is sprouting for the Spring…
*This is all, of course, a total lie. We dye every skein and mix every colour by hand in our studio. But we dream of cultivating a beautiful orchard of yarn-producing trees.  Don't you?
---
This story went out to our newsletter subscribers first, along with the latest news in the world of knitting and crochet, some fabulous pattern pics, and updates on SpaceCadet club openings and Small Batch releases. 
And you missed all that!  You should be on this list! 👇