There's snow coming down as I write this… big, fat flakes floating down gently from a heavy sky as if there's no great rush to reach the ground. It looks delightful from here on my couch, curled up with a hot cup of tea and my wool slippers.
A pair of hands emerging from a very colourful shawl indeed, holding a hot cup of tea.
As we head into the coldest, deepest part of winter — when the world outside turns shades of black and white and grey — I find myself reaching not just for the thickest, warmest yarns in my stash but for the most colourful.
Because although the rhythm of the stitches through my fingers feels as meditative as the snow drifting silently past my window, I get a little jolt of pure joy each time I look away from the view outside and back at my knitting.
The world may be monochrome, but my project is bursting with technicolour. And that makes me so happy!
Do you feel the same in the darkest part of winter?
---
You know we love to experiment in the dye studio (as in, we loooooooove to experiment!).
And this past month, we created some deliciously painterly Small Batches dyed on some smooshy winter-thick yarns.
As with all our One-of-a-Kinds and Small Batches, these are unrepeatable colourways and once they're gone, they're gone.

So if any of them have caught your eye, put your name on the list and I'll make sure you get first notice when they go live next week.
(If you don't see a form here to enter your email, it may be due to a popup blocker. Please disable your popup blocker for this page so you can get on the list.)
Also, at one point, Jade was about to rearrange one of the piles of yarn as I took some photos when she suddenly lost her balance and…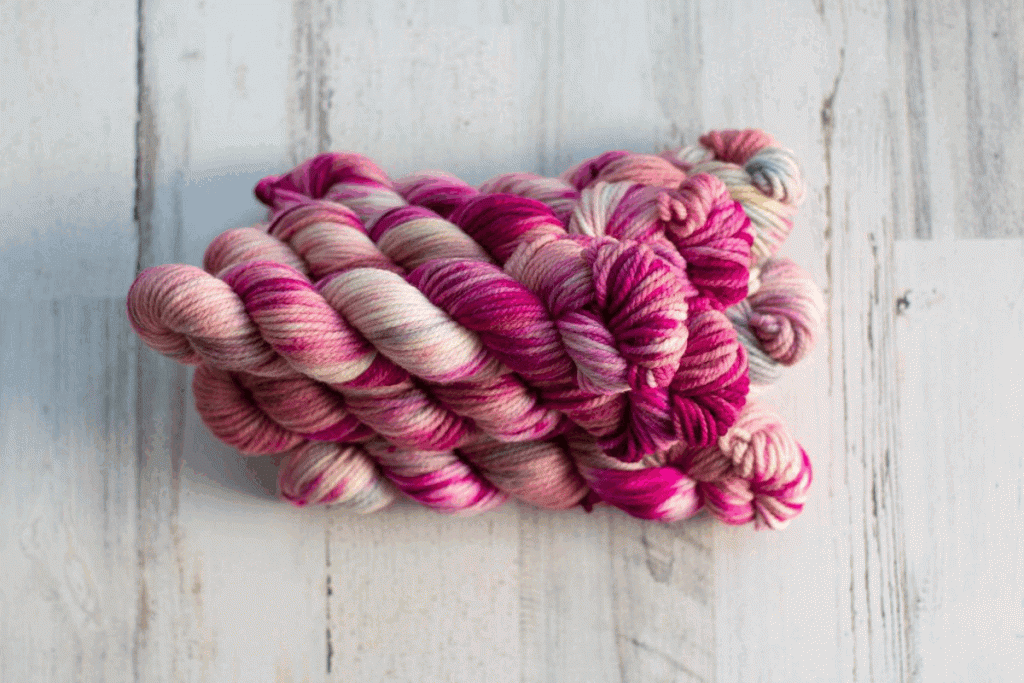 …Luckily, smooshy yarn is really good for breaking falls!