Apropos of absolutely nothing (except that I am kinda dying to show it to you), is this…
I have been wanting to try my hand at throwing pottery for absolutely ages, ever since we had a little taster in art class when I was nine years old.  I knew instantly, all the way back then, that it was something I'd love (and it was my first realisation that, while I'm really quite terrible at two-dimensional art, making in three dimensions comes fairly easily).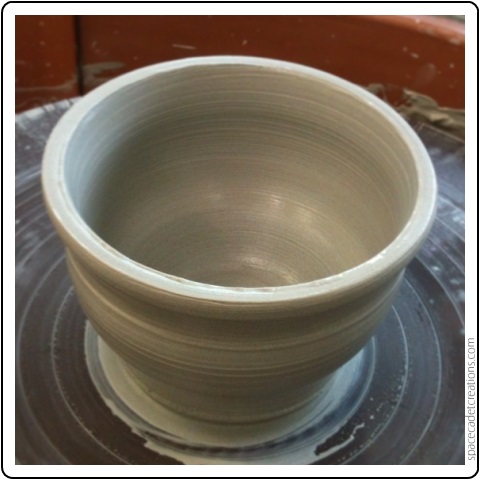 Somehow, life got busy and, even though I thought of it from time to time, I never did manage to try it again.  But then a friend told me that a new pottery studio had recently opened nearby…  And so I finally took that nine year old up on her wish, and booked myself a lesson.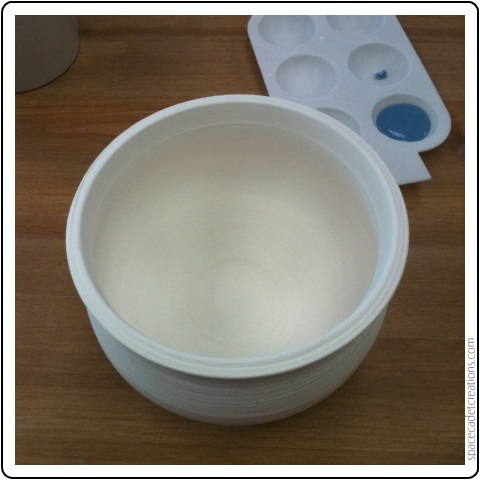 I loved it.  Loved it!  It was everything I remembered and everything I hoped it would be — tactile and messy, and with a wonderful, earthy smell.  It made my arms ache with the sheer effort of cajoling the clay into shape, but it was so deeply satisfying in that way only making something with your own two hands can be.  Making things — nothing else feels so grounding to me.
My teacher was soft-spoken and patient.  When I stopped focusing and started to talk to him instead, the clay rebelled   …and collapsed into a sullen heap.   But so long as I concentrated, it flowed between my hands and did everything I wanted it to do.  I can't even describe the feeling — it was just amazing to watch it slowly form from a shapeless lump to something so beautiful, right there in my hands.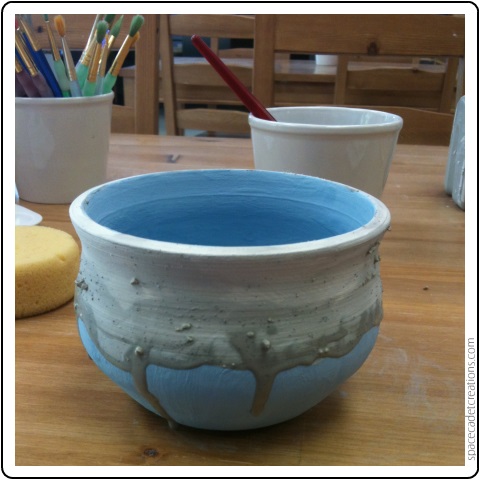 So this is my pot.  It's not big, the size of a small rice bowl, but it is perfect to me.  I love it so much and yet… I'm almost afraid to use it.  For now, it sits on a shelf, looking wonderful, and I sit in a chair, knitting or reading a book, and sneak little glances at it.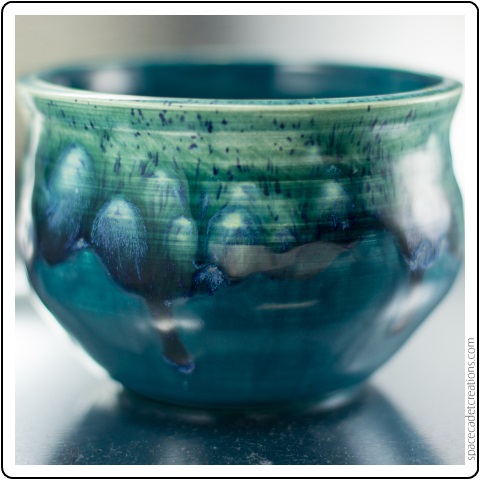 …And feel rather proud of myself.
---
SpaceCadet returns to KNOTS on Aug 24
I was absolutely delighted when Kate and Laura at KNOTS (Knitting On The Square) in Chardon Ohio invited me back for a trunk show.  I did one there last year and had such a blast, I can't wait to go back!  I've been dyeing like mad for it and doing lots of experimenting so, as well as my regular colours, there will be fabulous new and one-of-a-kind colourways.  If you're in the Cleveland/Erie area, please do come and see us!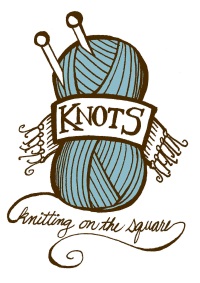 Saturday, Aug 24, 11-5
153 Main St
Chardon Ohio 44024
(440) 285 KNIT (5648)
Click here to map it!
---
The InterStellar Yarn Alliance opens soon!
I cannot believe that our premiere yarn club, InterStellar Yarn Alliance, will reopen for subscriptions in just a few weeks! Click here to learn more and to get on the mailing list, so you are the first to hear when it opens!