Thanksgiving is one of my favourite days of the year (and I hope yours was lovely!) but y'know, I find the days of shopping madness that follow just plain exhausting.  I am never so organised that I am thinking about gift-giving the weekend after Thanksgiving — I'm still lying around trying to recover from dinner!
Rather than add to all the craziness of the Thanksgiving weekend, it made sense to me to wait a few days, to let things calm down and get back to normal a bit before we even thought about holiday shopping.  So if you're like me and are just now starting to come up with gift ideas, let me share a few of mine…
Leftie is a simple yet intriguing pattern that incredibly popular with knitters of all skill levels.  A perfect holiday gift, you can use it to knit a quick last minute present, or just give the kit to your favourite knitter and let them have all the fun!
Each SpaceCadet Leftie kit includes one 100g skein of fingering weight yarn in a semi-solid colourway and five 20g mini-skeins of fingering weight in an assortment of colourways and fiber content — easily enough to complete the pattern with your own combination of colours.  Create your leaves with all five colours or choose just your favourites.  Or, switch it up by using the Mini-Skeins for the main colour and the semi-solid for the leaves!
Each kit is unique and when they are gone, they're gone.  Click here to see the colourways and grab your favourite quick.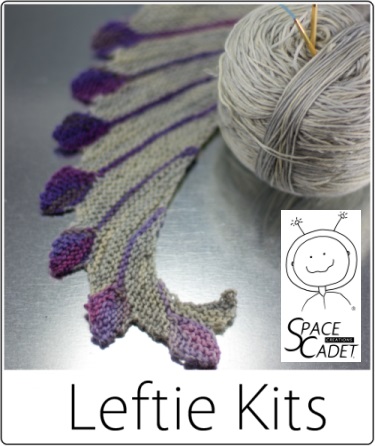 *(get it?!?)
There is nothing in the whole world like a skein of lovely, smooshy, thick yarn, and the SpaceMonster Mega Yarn Club is specially designed for the knitters and crocheters who can't get enough of them!  Every other month, members receive a fantastic parcel containing a beautiful skein of SpaceCadet® Creations worsted or bulky yarn, the SpaceCadet's Log exploring the inspiration for each colourway, and a fantastic SpaceMonsters gift tucked into every third parcel.
Membership in the SpaceMonsters is a very special gift.  But you have to hurry — subscriptions are available only until Dec 15.  Click here to learn more.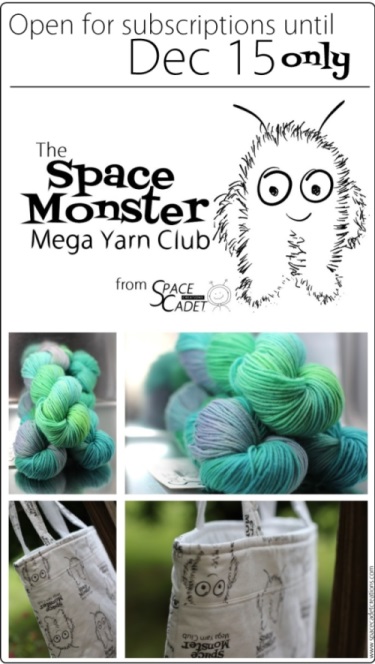 The Zoom Loom is an incredibly addictive and quick way to create something new and exciting with that huge stash of yarn!  For a knitter who has always wanted try weaving, or the crafty kid who loves to try new things, this is a perfect gift.  Click here to grab one!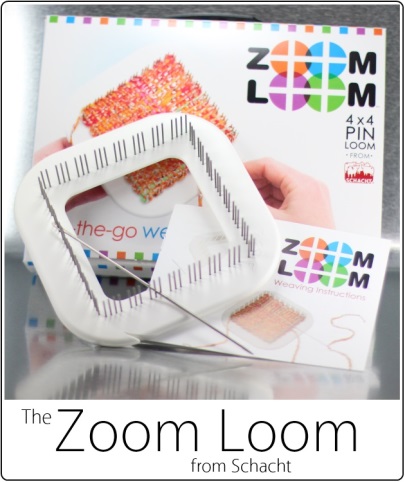 Ombre is one of the hottest trends going right now, and the SpaceCadet's Ombre & Gradient kits are designed to bring excitement to your favourite knitter's project as the colour morphs gently from the dark into light or from hue to hue.  Each kit contains either 3, 4, or 5 full size skeins of SpaceCadet® yarn, in coloursthat gently change along a spectrum from skein to skein.  Click here to choose your colour.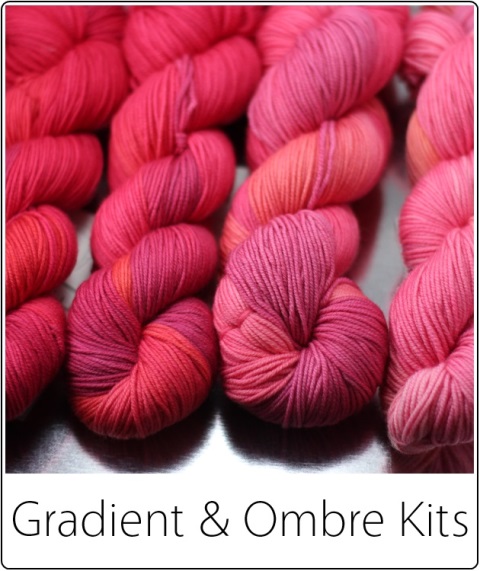 The SpaceCadet's Mini-Skeins are more than just little bundles of yarn.  They're like a box of crayons or an artist's palette of paint that the truly creative knitter or crocheter can use to set the imagination free… to combine colours as subtly or as wildly as she like…  to really explore the ideas in her head.  If you are shopping for someone whose fiber artistry knows no bounds, then a subscription to the SpaceCadet's Mini-Skein Club is the perfect gift.  Click here to find out more!