First there's the tying, then the soaking, and the dyeing. After that, the drying, the re-tying, the labeling, the twisting and listing. And then the very last step: parceling it up and sending it out.
I don't know why, but I love that moment when the parcel is all sealed up and sitting by the door. Another skein of SpaceCadet yarn about to go on its journey to a new home, a new purpose — and I get such a thrill out of that.
I've sent quite a few parcels out this week, and I'll be sending out a whole bunch more when the SpaceCadet's Mini-Skein Club parcels go out in a few days. And, as I was parceling one of them up, I suddenly thought I'd share it with you…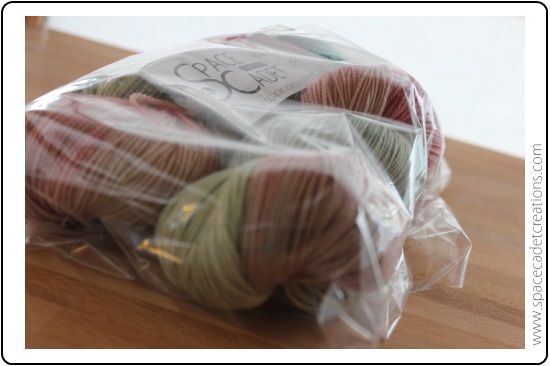 I think it's really important that your yarn arrives in perfect condition, no matter where your parcel is left (on the doorstep?) or what the weather is (pouring down rain?) so first, I wrap it in a nice little cellophane bag to keep it safe and dry.
And, if you're lucky, I may pop in a little extra treat for you…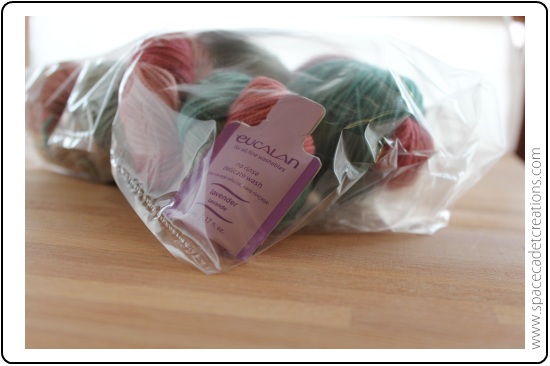 And there's a note too. Sometimes I ask you to share your project with me when it's done and I really mean that — I love seeing how each skein works up in its project.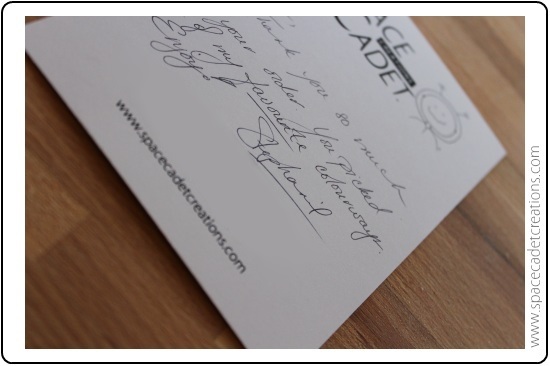 And I try to pack each parcel so it looks special when you open it…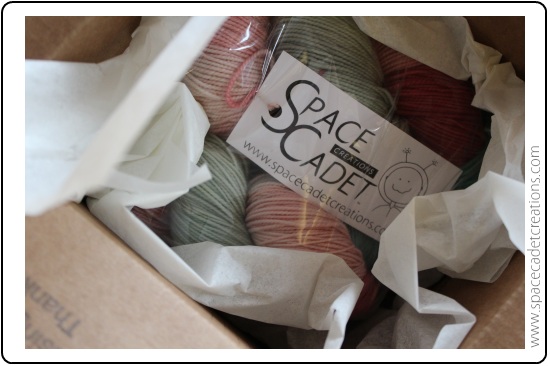 Each domestic parcel is delivered by Priority Mail and Delivery Confirmation — if you need to know where your parcel is, get in touch and we can give you the tracking number.  And I'm always surprised by how quick delivery is!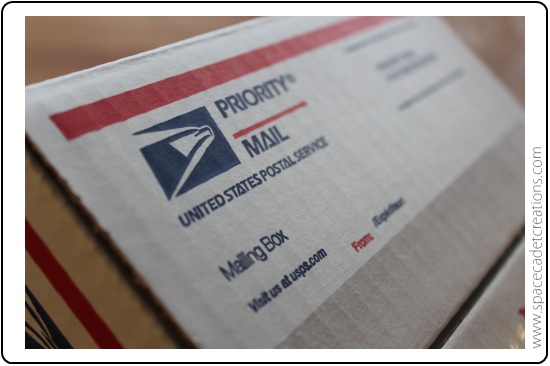 The way a parcel is packed may not seem that important. But when I've taken so much time and effort to create the most beautiful yarn I can, and then you've chosen it so carefully and are eagerly waiting for its arrival at your door… well, then I think taking a little extra time to ensure it arrives safe and dry — and beautiful — is one little detail that probably makes all the difference in the world.