Introduction
Why We Love Mini-Skiens
At SpaceCadet®, we are wild about Mini-Skeins because they are just so darned versatile. We think of them as yarn crayons, that you can use anywhere to add colour to your knitting or crochet. They can be used all together to create a multicolour modular project, or used sparingly to add tiny pops of colour to a larger project. You can take an otherwise plain-vanilla pattern and add Minis to create eye-catching stripes, use them one-at-a-time to create colourblocks, or hold a Mini-Skein double alongside your main yarn to add a wash of subtle colour to any project. And we just love that using Minis in a gradient or striped pattern allows you to control the colour changes in your project. Mini-skeins are wonderfully adaptable, incredibly addictive, and just so much fun!
Why the SpaceCadet's Mini-Skein Club?
Because we do amazing things with Mini-Skeins! First, we give you a choice between our Multicolour Mix for wild pops of colour or our Ombre & Gradient Mix that blends 360° so you can Start Anywhere™.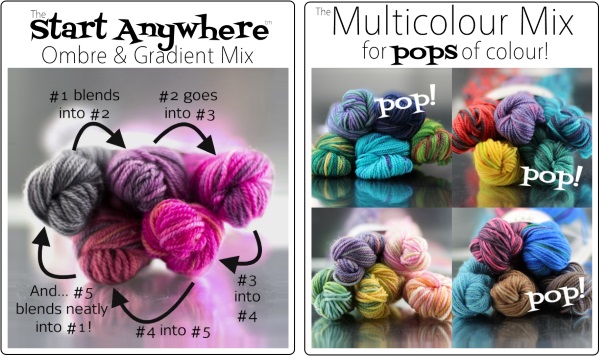 And then we built on that so that each month of the Ombre & Gradient Mix flows right into the next month, to create a gorgeous Never Ending™ Gradient that you can use to create something simply breath-taking!

Want to see the SpaceCadet's Mini-Skein Club in action?
The pattern ideas we share here can be used with any mini-skeins — or even your leftover yarn from other projects! — but if you'd like to learn more about the SpaceCadet's Mini-Skein Club, just click here.  We'd love to have you on board!
The SpaceCadet's Mini-Skein Pattern Picks
Now, are you ready for a little inspiration for picking a project? Read on — our assistant dyer Jade has got some fantastic ideas for you!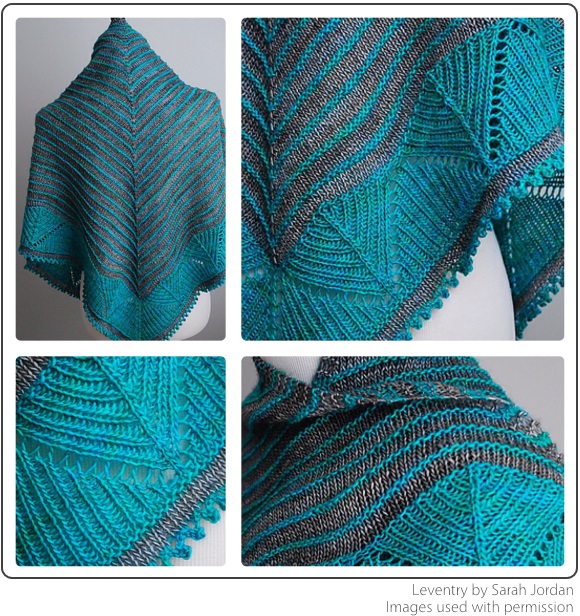 This shawl literally stopped me in my tracks when I spotted it in the wild at the Pittsburgh Indie Knit & Spin, and it's beautiful with two coordinating colors. But…it would be absolutely amazing with the Never Ending™ Gradient Minis! Work it in a straight up ombre for amazing color and a subtle stitch texture, or put two of the bundles together with a contrast color for the garter ridges and border, and it would just POP!
Loop – Casapinka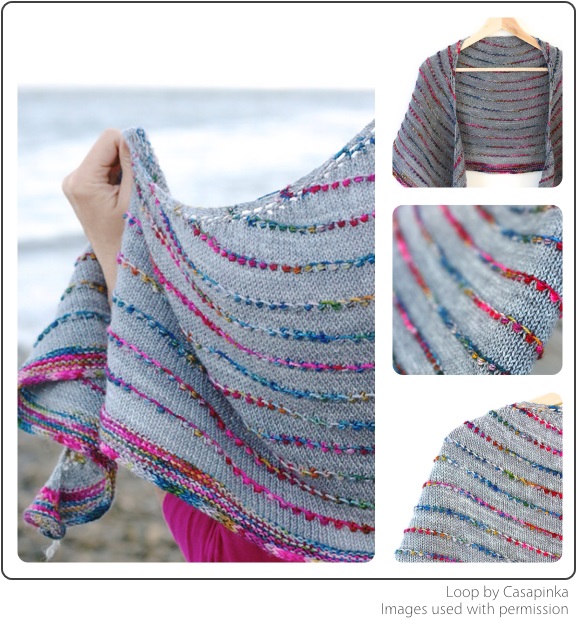 Now, this one's a bit different. It's meant to feature a variegated yarn against a plain background, but I think it would be stunning in reverse as well. Can't you just see the stockinette background cycling through a set of ombre or gradient minis, and the 'loops' in a highly contrasting color? Depending on the yarn base, 100g of minis plus a contrasting skein is all you'd need!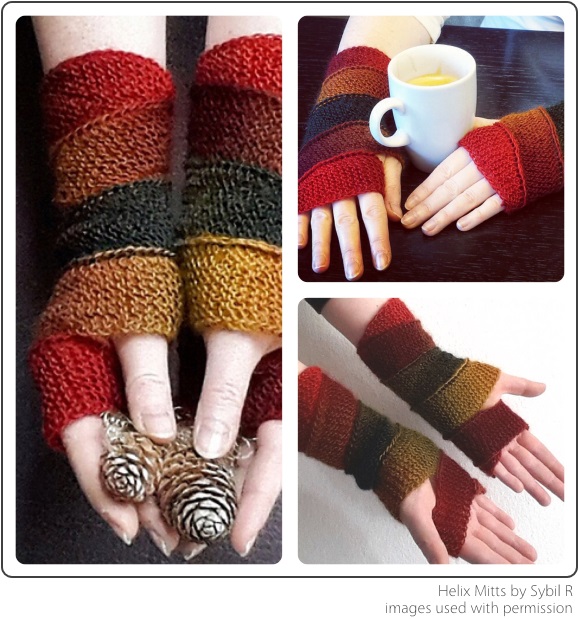 When I saw these mitts on the pattern suggestion thread on Ravelry, I thought they looked like so much fun to make! The garter stitch attach-as-you-go construction is exciting but not too complicated, and shows off the colors beautifully. They'd be great in either gradient minis or a bright set of multis, and they use only a little bit of yarn. You could even get 2-3 pairs out of a SpaceCadet

®

bundle… great for when you need to whip up last-minute holiday gifts!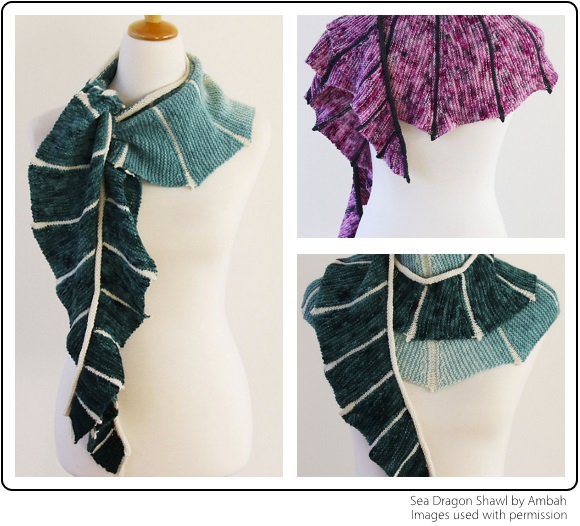 As soon as I saw the Sea Dragon shawl, I knew it'd be perfect for gradient Mini-Skeins – knit in blue-greens would make it just scream 'sea monster'! Pair 1 mini-skein bundle (or 2 bundles for the large) and a contrast color to make your very own Sea Dragon. Try sea-greens and blues to pop against a bright green like SpaceCadet® Fizz colourway or a glint of gold like Honey, and the pattern would work equally well with bright multis and SpaceCadet® Dark Skies.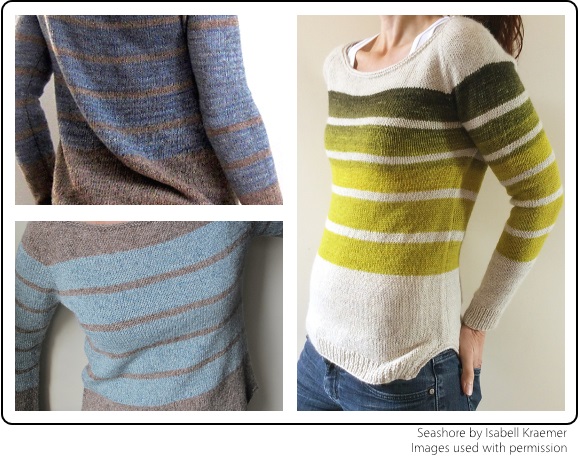 If you're looking for a bigger project, this fingering weight pullover by Isabell Kraemer is a great way to use 2 bundles of SpaceCadet® Mini Skeins and 2-3 skeins of a contrasting color. It would look stunning with two gradients that flow into each other for the stripes… or for something really exciting, try an ombre effect with the main color as well – maybe choose Dark Skies, Drizzle, and Sliver against something bright like a deep purple ombre.