I want to show you a picture.  It's by Camille Roskelley and I found it on Pinterest a few weeks ago.  And I just couldn't get it out of my mind.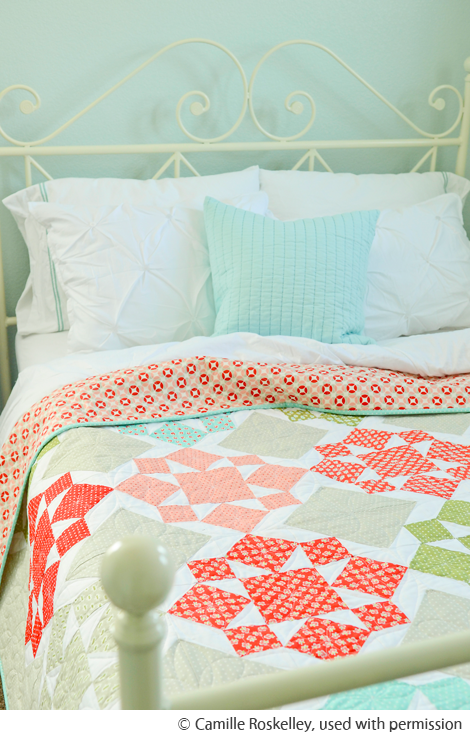 The colours kept coming back to me…  that gorgeous sage green, the dusty pink, that zingy red, and those bursts of cool aqua.  Oh!  I found my mind returning to the colours  in that picture again and again.
The thing is, most of the time, the colour combinations I dye come straight out of my imagination.  They pop like fireworks in my mind, and I rush off to the studio to try to recreate them before the memory fades.  But this time, all I wanted to do was play with the colours in this image.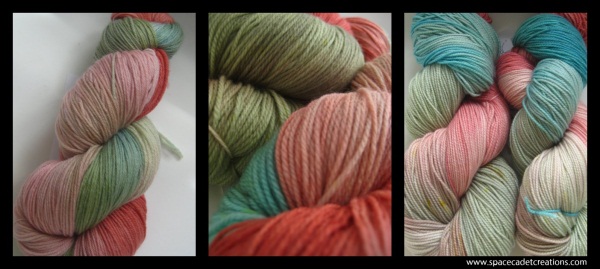 And so I did!  First, I dyed a few variegated skeins that captured all the colours at once.  And then I dyed some beautiful semi-solids that pulled the individual colours out and let them shine on their own.
I love the way the semi-solid yarns work with and support the variegated colourways, don't you?  When I look at them together, I see projects.  I can see a cardigan done in that beautiful bright blue, and livened up with a variegated collar and placket.  A multi-toned shawl that alternates stripes of semi-solid and variegated yarns.  A pair of eye-popping socks highlighted with coordinated toes and heels.  There are so many fun possibilities when all the colours work together!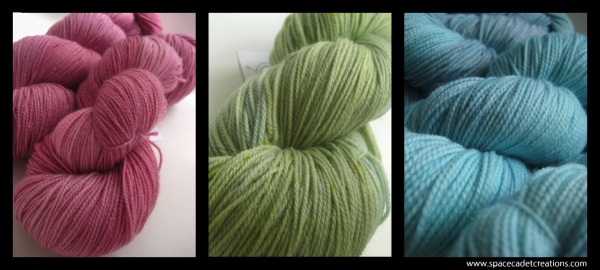 And all these yarns have just gone into the shop.  Go have a look — Spring is on its way at last!