If you ask me what day it is, I don't know.  If you ask me what time it is, I'll be no help to you.  And if you ask me which way is up, I might end up pointing in any direction.  Rhinebeck is only two weeks away and, though life keeps trying to derail the whole thing, I am keeping my nose to the grindstone and powering through.
And you know I love it but…  well, if you're not made of either yarn or dye, I probably have no idea what to do with you right now!
But just before I run back into the studio (run, SpaceCadet, run!), I just want to quickly share with you a sneak peek at the Dublin Tee by Melissa Jean Designs.  It's debuting at Rhinebeck, but I got to see one of the sample being knitted up and snapped some pictures for you guys.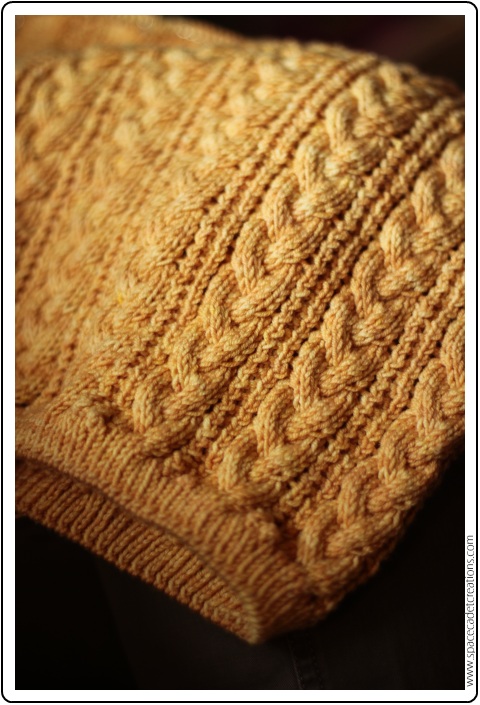 In a way, it's a simple tee.  But the beautiful cable work gives it stretch and shaping that takes that tee to whole 'nother level.  It is just stunning.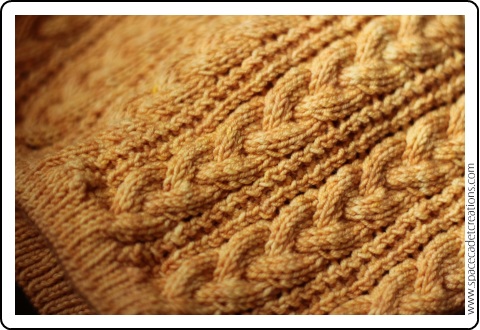 The yarn in these photos is SpaceCadet Lyra, an incredibly sproingy sport weight yarn in 100% superwash merino.  What? You didn't know "sproingy" was a word?  There is no other way to describe it!  When you squish it between your fingers, it just goes sproing right back into shape!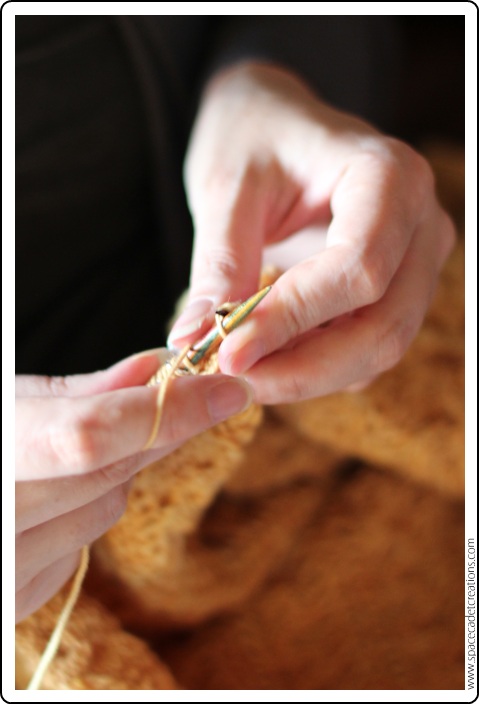 The Dublin Tee will be available at the Melissa Jean Designs booth at Rhinebeck, so please do stop by and see it…  see us…  see the sproing!  And if you can't make it to the festival, it will be available through the Melissa Jean website after its debut.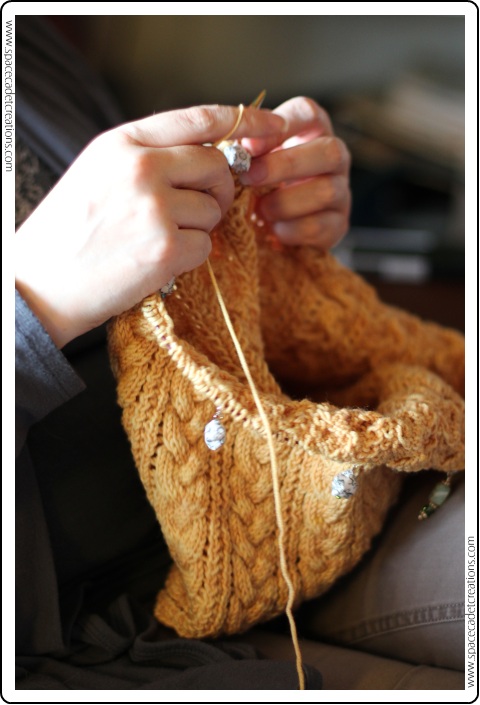 Don't those pictures make you want to cast on right now?!?  Yeah, me too. And you know what?  As soon as I've got all this dyeing done and the festival is over, that is exactly what I'm going to do!