I love seeing people who have found the thing they are passionate about.  There is nothing so infectious as the excitement and enthusiasm of someone who knows what they love and just dives in head first.
Whether it's ballet or body art…  it really doesn't matter.  The thing that is so awesome is that pure love that a real passion brings out.  Jeni's has it for ice cream.  Amy Manko has it for heritage breed sheep.  And Katy Carroll has it for cables.
So when we ran into her at Stitches and she took some of our yarn home with her, I had…  oh, just a little inkling of what it might become.  A cowl, she said.  And mitts.  She didn't have to tell me it would have cables.  "Katy Carroll's Cabled Cowl," I tried to say to the rest of the SpaceCadet crew… and failed.  You try it: Katy Carroll's Cabled Cowl… Katy Carroll's Cabled Cowl… Kaby Carroll's Catled Cowl…  Kaby Cawoll's Catled Cow…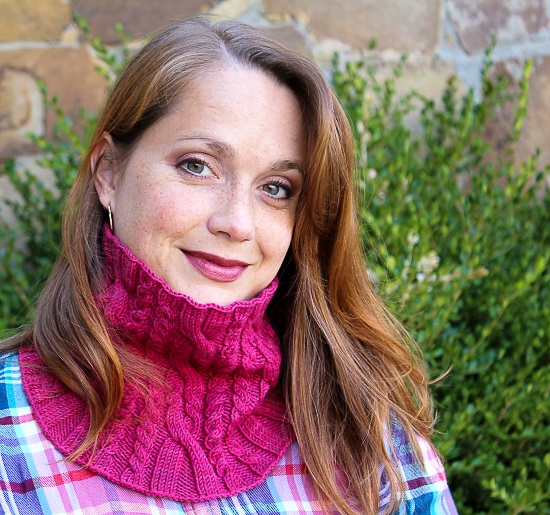 "And mitts!" they reminded me.  Yep, Cabled Mitts.  I can say that one.
They're knit in Lyra, with its fantastic stitch definition that is just wonderful in cables.  Actually, Katy said, "Lyra is the PERFECT cabling yarn." And given how much she does cables, she'd know.  The Plummy Cowl takes 230 yards (so, about 1 skein) and is in one size.  The Plummy Mitts are available in S/M/L  and take between 180-200 yards of Lyra.
(But wait…  if you're itching to cast on, make sure you scroll to the bottom first for info about your discount!)
Shop Update This Saturday!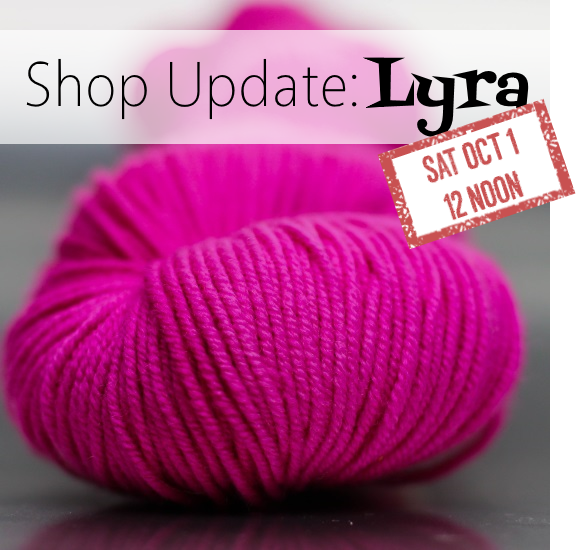 Lyra is, in fact, one of our most popular yarns.  So much so that when Katy told us the pattern would be ready and released this week, we looked at our stock and realised we'd better get dyeing!  So there will be a Lyra shop update this Saturday at noon (EST) — look for lots of our standard colouways plus one very special Limited Edition colourway that is gorgeous but which (probably) won't be available again.  Seriously, gorgeous.
What a sneak peek?  Oh, alright then…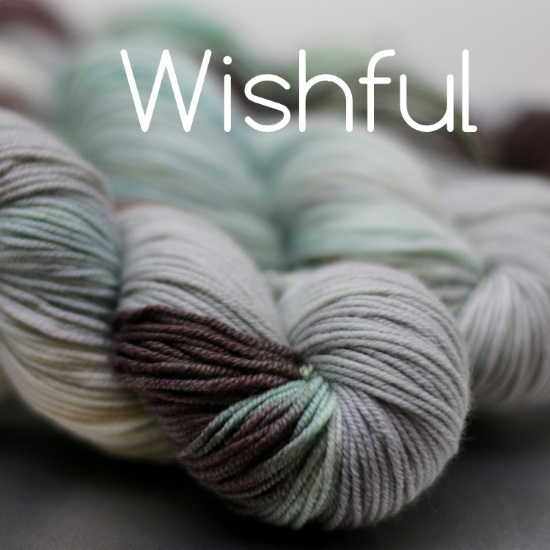 You've got holiday knitting coming up, right?  No, really, it's almost October!   And the Plummy Cowl and Mitts are super-quick knits with lots of twists to keep your interest (yep, did that on purpose) and we've got yarn ready to go right out to you.  I see a match made in heaven here.  Except for the giving it away part…   someone's gotta be seriously knit-worthy for something as pretty as cables inside cables.
Get a Plummy Discount!
And if all that cable-y goodness isn't enough, Katy is treating the folks on the SpaceCadet mailing list to a 30% discount on the pattern.  You'll get it in the newsletter on Tuesday, so order your yarn on Saturday and you can pick up the pattern while your yarn is on its way to you!  If you're not on the mailing list, you'll miss out, so click here and join it now.
And then relax, knowing you're going to face autumn's chill in some serious cabled style!