If I had plans to get 2015 off to a rip-roaring start, 2015 had other plans for me.  The past ten days have seen my family dealing with a concussion (not mine), a corresponding trip to ER (all's well), and four cases of full-blown flu (the real deal: high fevers, miserable chills, night sweats…  it's been just awful).  The sicker we all got, the more it felt like everything was slowly grinding down to a complete standstill.  And it would have, if it hadn't been for the awesome SpaceCadet team, who stepped in and took over, keeping everything running at the studio, orders and club shipments going out,   …and even collecting my family's medications when we were just too sick to leave the house.  I knew Amy, Jade, and Jill were seriously good folk, but I found out just how great they really are this past week.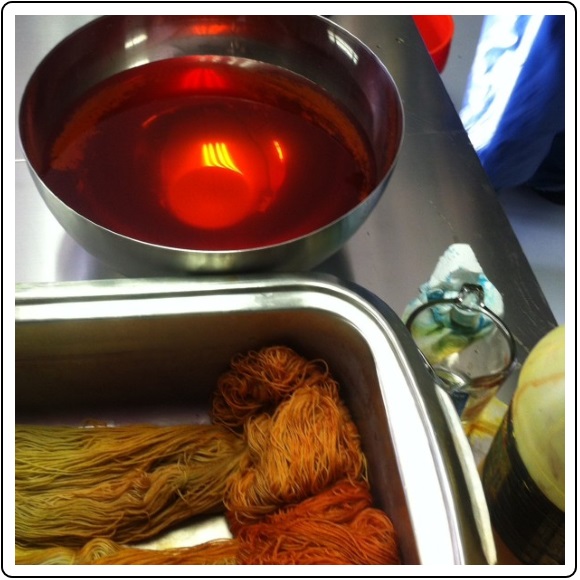 One thing I haven't been able to do while I've been sick is get to my computer, so I couldn't share with you this great interview with Jenise Reid, the designer of the January Pullover, or answer your emails about the KAL.  So instead of closing the January Pullover kits this past weekend as I'd planned, I've decided to extend sales of the kits until January 26 (click here), so that I have the chance to answer your questions and you can get to Jenise a little better.
An Interview with Designer Jenise Reid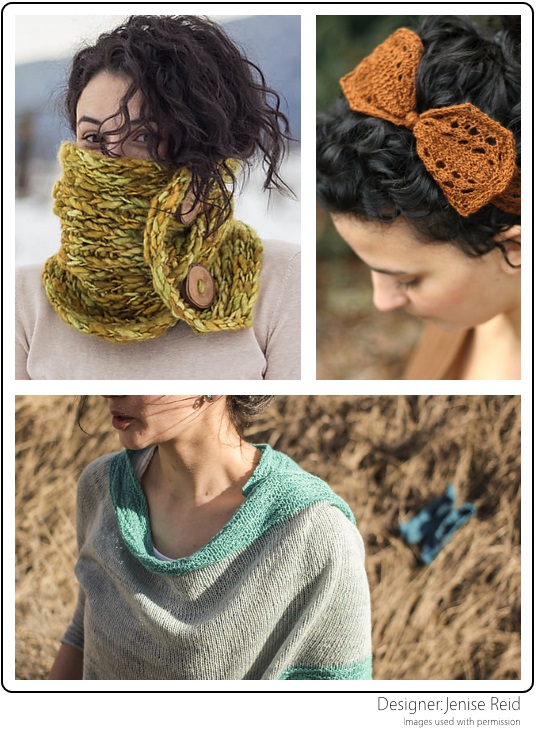 Hi Jenise!  Let's start with an introduction: who you are and how long you've been knitting and designing.
Hi! I learned to learned to knit back when I was 18, and really wanted to make a little toque for my nephew. I was using a pretty fingering weight yarn, and was annoyed with how very long it took. I don't think I picked up the needles again till a couple weeks later, but after a couple projects I was hooked. A couple years later I decided to try writing a pattern for one of the sweaters I had made, and before I knew it I was designing and writing patterns full time! That toque took me maybe 6 hours, and somehow I have come to the place where I consider 30 hours of knitting to be normal amount of time to spend knitting something. You could say I have embraced slow!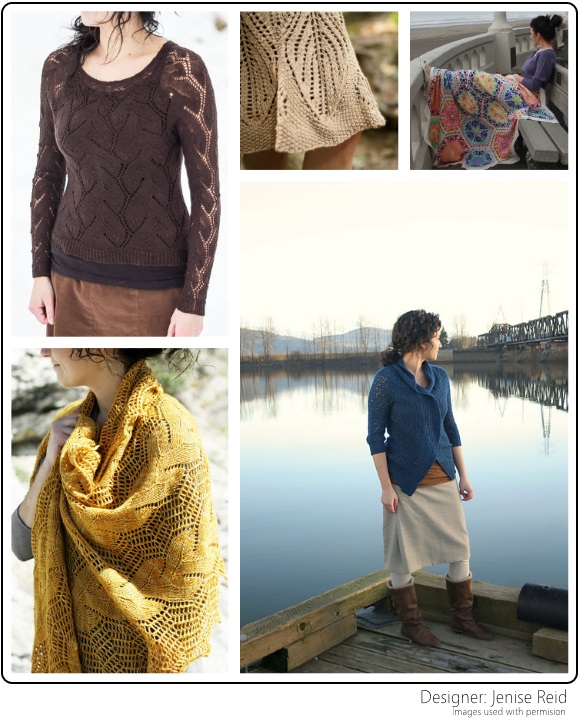 What inspires your designs? And which of your designs are your favourites?
Everything inspires me – it really just depends on the collection/design. In the case of January Pullover, early last year I decided I wanted to make a whole collection of sweaters, and I was going to make them exactly the way I wanted them. For me, that means skinny yarn, lots of stockinette, and precise shaping. Fit is important, curves are important, though they do make the pattern a little more complex. I am thankful to be releasing the collection myself – each pattern is on the long side to clearly explain what is going on, and if I sent them in to a print publication, they would either simplify the shaping (which makes them fit so perfectly), or over simplify the pattern and make it hard to use/understand.
I tend to love the one I am currently knitting the most, but Falling Leaves definitely has a special place in my heart as my first best-seller. It was the success of that blanket that convinced me that it could be worth while to give knit design a full time try as a business, so the fact that I am designing today is thanks to it!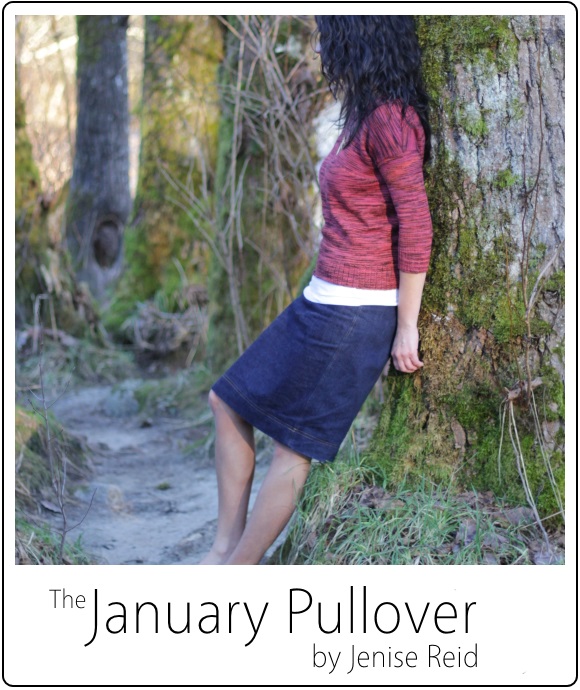 Tell us about the January Pullover — what makes it special to you?
The fit. This is the first time I have used bust short row shaping in one of my patterns, and I am really impressed with how much it improved the way the sweater hangs. The pattern includes directions on bust shaping for everyone a "C" cup or above, or the short rows can be skipped. As my sister said when she first saw it, it almost looks store bought thanks to the fine yarn and crisp gauge. But when I compare the fit to any store bought sweater, it is obviously superior. You can't buy knit sweaters with bust shaping!
I think a lot of the reason why handknit sweaters have such a bad reputation is due to the thought that a knitting pattern should take a minimal amount of pages and words. Yes, it is much easier to follow the pattern for a sweater that is just a rectangular box with sleeves stuck onto the sides. You can fit the whole pattern on one page. The trouble is (as a Home Ec teacher expressed it) "Ladies, we are not shaped like refrigerators!"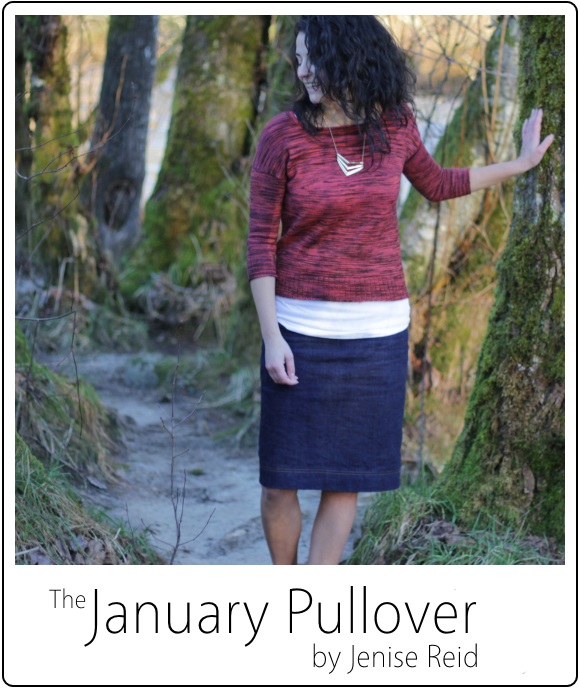 If you want your sweater to wrap neatly and smoothly around your curves, you need shaping, you need curves, and you need options. The pattern is longer, and a little harder to follow, but when it comes to a sweater that makes you look great, it is so worth it! I tried to make this pattern simple to adjust, and took a good deal of care on the larger end of the sizes. If that boxy sweater makes a size 2 look like a shapeless mass, there isn't any hope for a size 26! January will still have a tidy drop sleeve, a shapely neckline, and will glide smoothly over those size 26 curves.
One of the reasons January is so flattering is due to the yarn — SpaceCadet Oriana. I have it in a tight gauge that gives it body, and it does a great job of smoothing over little lumps and bumps. The matte sheen to Oriana also helps with this – no shine to magnify wrinkles!
We created a custom colourway for the January Pullover — what is it that drew you to these colours for it? Do you think the sweater would work in any other colours?
Only recently did I decide I actually liked red again – I hadn't worn anything red for years! This particular shade is just gorgeous, and goes well with everything from denim to charcoal to browns. I love the play between the maroon and rust tones as they fade between each other. I think January's deep red gives it a calm air, ready to take on anything. For a more playful look, I think Feather would be delightful. For a flexible look that is easy to dress up or down, Dark Skies is the one!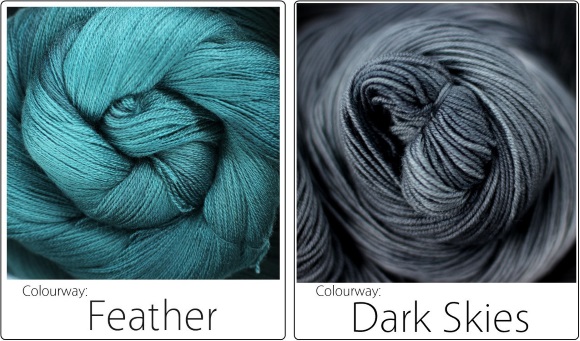 Personally, when I try to pick a color, I tend to dig through my closet and pick out what I think I would wear with the sweater. If I can't find anything I think would go well, I decide if I love the color enough that it would be worth it to go find and buy something just to match the sweater, or if I should consider a different color. Being more thoughtful about what colors will actually work with the clothes I *already* own has really increased how much I wear my handknits! I actually have a handful of sweaters I made but never wear just because they don't match anything, and it really bugs me.
What do you enjoy about running a KAL for one of your designs? And what do you do to ensure your knitters have a great experience?
KALs are a highlight for me – I check in a couple times every day, and it is always a lot of fun to discuss color, yarn, techniques and fit. I don't know many people who knit locally, and I love talking about it!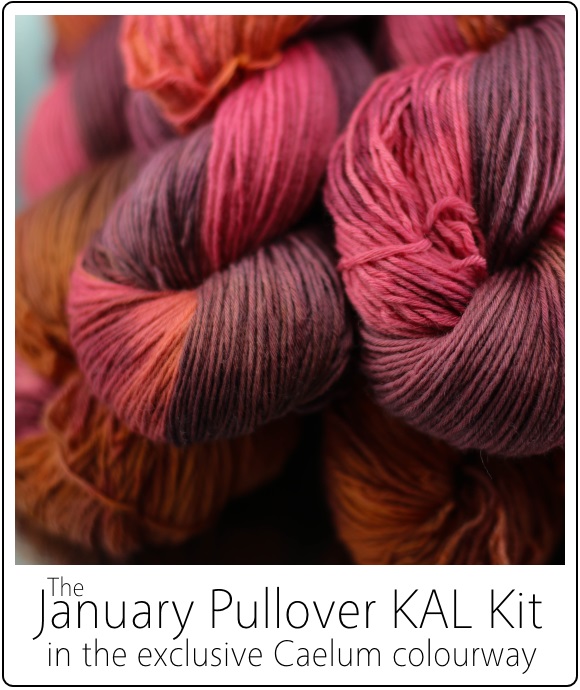 There are always those knitters who are not a standard size, and I love being able to give advice on how to work with the pattern to get a sweater that fits YOU perfectly! Besides that it is fun to help, I also consider the KALs to be educational for ME — being in touch with what kinds of questions knitters may have, and thinking though fit issues helps me to write a better pattern next time.
So, you live in British Columbia and I know you guys get a lot of snow.  How deep is the snow outside your house at the moment?
This year has been a fabulous snow year – I love it! Two days before that photoshoot, we had the largest dump in 48 hrs since the 70's, about 2 feet. That is my driveway at home – the plows were too busy on the main roads to get any side roads. I think everyone on our street who tried to get out got stuck, and so everyone was digging everyone else out.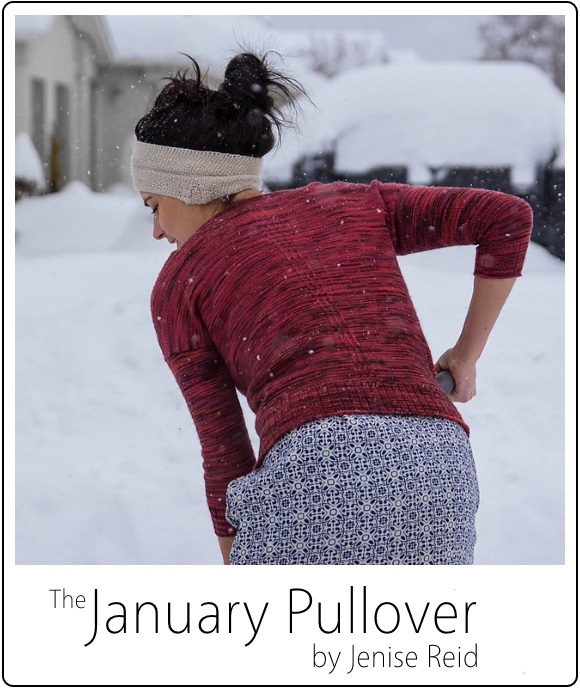 I didn't try to drive anything anywhere – walking was bad enough! (By the way, while I wouldn't wear a short sleeved sweater out for a long time, January was warm enough to pop out of the house with a shovel for 15 minutes to help dig a car out). Since then, we have had yet another foot or so, but nothing like those two days!
---
I am such a fan of Jenise's  work and, if you were a part of her Sari Cari KAL last summer, I know you will be too.  I'm delighted she chose SpaceCadet Oriana for this design and asked us to create these beautiful kits and, as I said, we'll be keeping the kits available until January 26th to make up for lost time.  Click here to grab yours and get in on the fun!
If you decide to take Jenise's suggestion and try the January Pullover in either Feather or Dark Skies and order before the end of January 26th, we'll make sure to dye your yarn in time for the KAL Cast On.  Just let us know in the order notes during checkout and we'll take care of it!
And speaking of lost time, I am on the mend at last but definitely still under the weather, so I'd be really grateful if you'd keep your fingers crossed that I shake this flu off quickly.  And virtual cups of tea are allllways gratefully accepted anytime!