Today is an exciting day, because today starts a series of yarn shows that I've been looking forward to for months!  This weekend is the Pittsburgh Knit & Crochet Festival (15-17 March in Mars PA), followed next weekend by HomeSpun Yarn Party (24 March in Savage MD), then a quick break for Easter before Knitters Fantasy (6 April in Youngstown OH).  It's going to crazy, busy, fun, exciting, and…  whoooo-boy, pretty exhausting too!
But this year, there is more reason to be excited than usual, because we have some GREAT stuff to share with you this year.  Here let me tell you all about it…
Colourways like you've never seen before!
Our show stock this year is focused on one-of-a-kind and unsual colourways.  Yes, there are a few of the standard colourways, but those are always available to you in the shop.  For the shows this year, we've really cranked up the dyepots and created some gorgeous, vibrant, eye-catching mixes that you may never see again.  I can't wait to see what you think of them!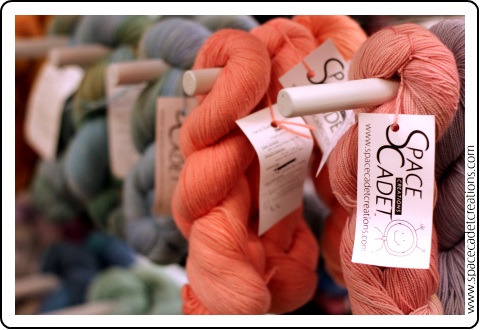 Sparkly Heels & Toes Kits
It started with the idea of knitting socks out of a lovely skein of Stella in one colourway with fabulously sparkly heels and toes with a coordinating baby skein of  our wonderful Lucina.  Who wouldn't want funky socks with sparkly heels and toes?!?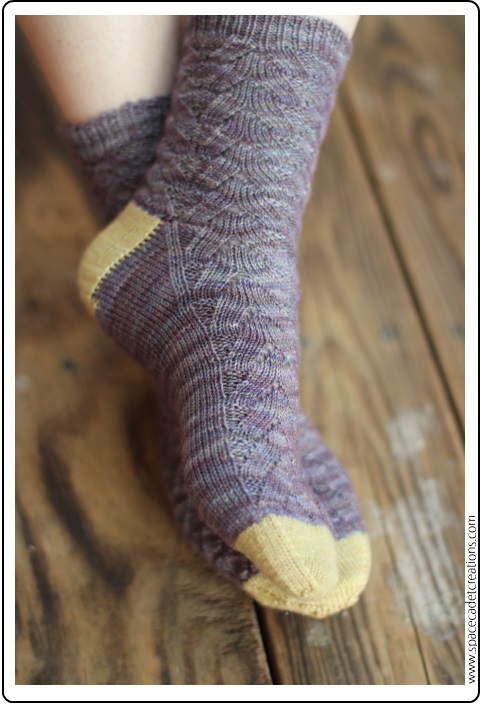 But then, I thought, why would you stop at just socks?  What about a delicate shawl with a sparkly lace edging? How about lovely mitts with a sparkly lace cuff?
Or wait…  what about sparkly stripes?!?  How cool would that be?!?  I can't wait to see what you guys come up with!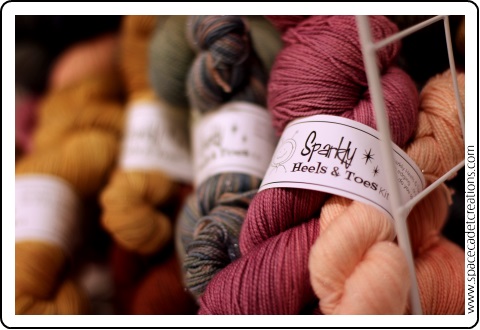 Laura Nelkin's Juego Mystery KAL Kits
Yep, you read that right!  And yep, when Laura announced the Juego KAL on her blog, six weeks of kits sold out in 36 hours!  We've been dyeing like crazy ever since to meet the demand but, at Laura's request, I've dyed a few extras for the shows.  They won't last long — get in and grab yours quick!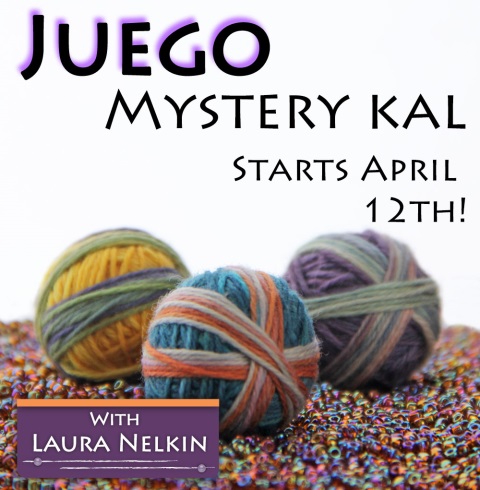 Dublin Tee Kits
I adore Melissa Jean's amazing Dublin Tee!  Can't you see yourself wearing it to…  well, pretty much everywhere?  So I know you're going to love our Dublin Tee kits, created in Lyra, Ester, and Celeste — the very yarns that the pattern was designed for — and all packaged up in a sweet little bag for you carry them home and cast on straight away.  And to thank you for buying the kit, we're treating you to the $7 pattern for free!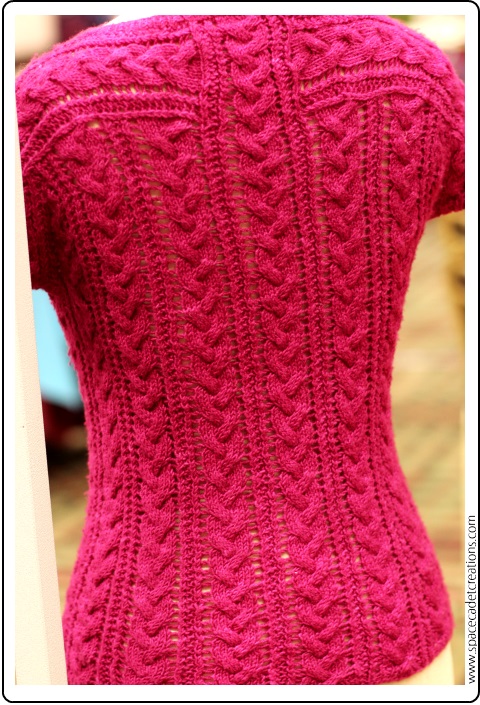 The Secret Show-Exclusive Colourway!
Now, this is something really special — a custom colourway that I've designed exclusively for these Spring shows.  It's rich and deep, multi-tonal with pops of colour and hidden surprises…  Intrigued?  I'm absolutely in love with it, but you can't get it unless you come to the shows.  In fact, you can't even see what it looks like unless you come and visit us!
Welllll…  I will tell you, it's in Celeste, which is the lovely 3-ply fingering weight in 100% Superwash Merino that Laura Nelkin chose for her Juego.  And wellll…   I'm not completely heartless — here's a little sneak peak…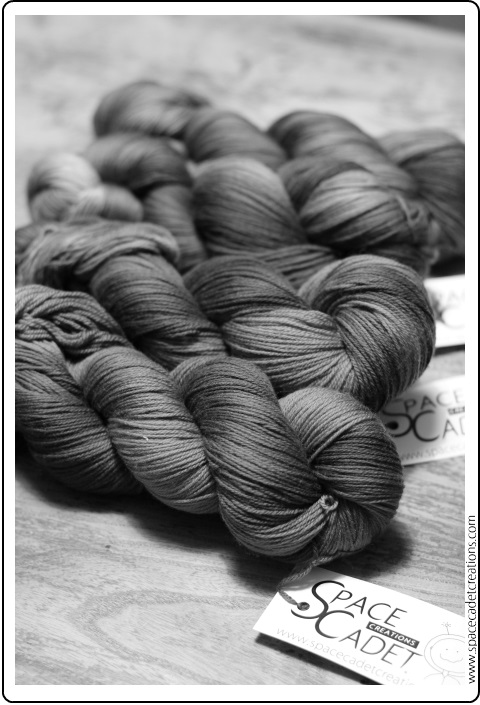 Ok, but seriously — come and see us at the show!  We'd love to see you!
Don't Forget…
Oh, and one last thing  — but this is only for the brave…   If love our little SpaceCadet as much as we do, go ahead and ask me for a tattoo!  We had so much fun at HomeSpun last year with all the bold, brave women who wore their SpaceCadet tats with pride, and I would love to do it again.  Arms, faces,  shoulders…  cleavage!  They're all fair game, and the SpaceCadet's cheeky grin looks cute on all of them.  So don't be afraid — let's tat you up!
And if you can't make the shows?
Don't worry, we haven't forgotten you!  All the great kits you've see here will be making it into the shop once show season is over.  So keep your eyes peeled and your needles at the ready.   But if you can get to the shows, do it.  They're so much fun, and you know you want to!
---
 The InterStellar Yarn Alliance is open for Subscriptions
from March 8 to March 24 only!