The weeks right before a show are always a weird mix of wildly excited and crazy busy, all at the same time at the same time.  And, as we prep for the Pittsburgh Knit & Crochet Festival this weekend (March 14-16, click here for a map) and HomeSpun Yarn Party next weekend (March 23, click here for directions), it feels like there are a million things going on at once.
I have a full-scale mock-up of our booth in my living room right now (even though it doesn't actually fit in my living room), there are bags of yarn everywhere, and I am trying to keep track of no less than five separate to-do lists at the moment.
But we are bringing so many cool things to our Spring shows this year that it's worth all the chaos.  Wanna see what's in store?
The SpaceCadet Show Exclusive Colourway
I think creating our Show Exclusive Colourway might be my favourite part of show-prep.  This is a one-of-a-kind, non-repeatable colourway that is available exclusively at our Spring shows.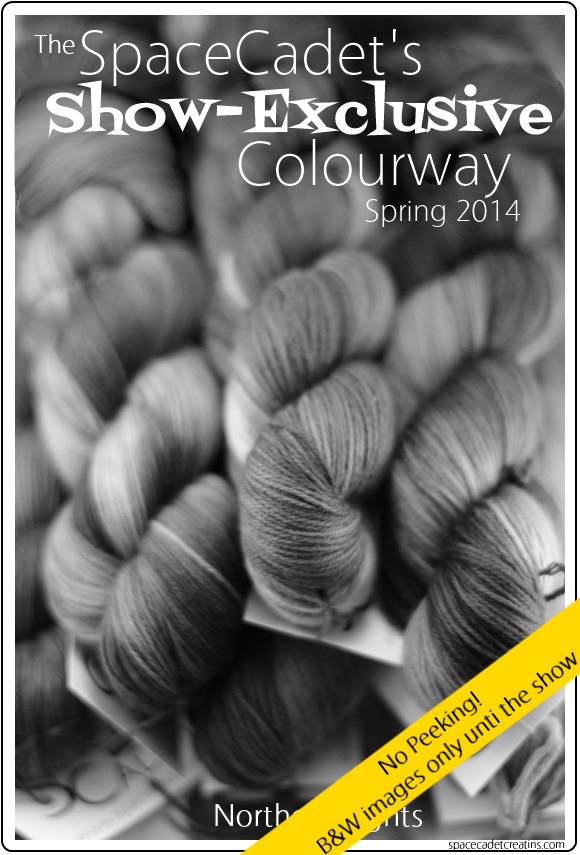 This year's colourway is called Northern Lights and, just like its namesake, it is a swirl of ethereal and intense colour.  When Jade was twisting it up, she called it "mesmerizing", said she couldn't stop looking at it.  I know it's going to go fast — make sure you get to the booth quickly!
Ombre & Gradient Kits, perfect for Pau Hana!
I love watching people discover our Ombre & Gradient Kits, so we're bringing a bunch of them.  These are the full-skein kits, enough to create an adult sweater with that gorgeous colour-morphing effect.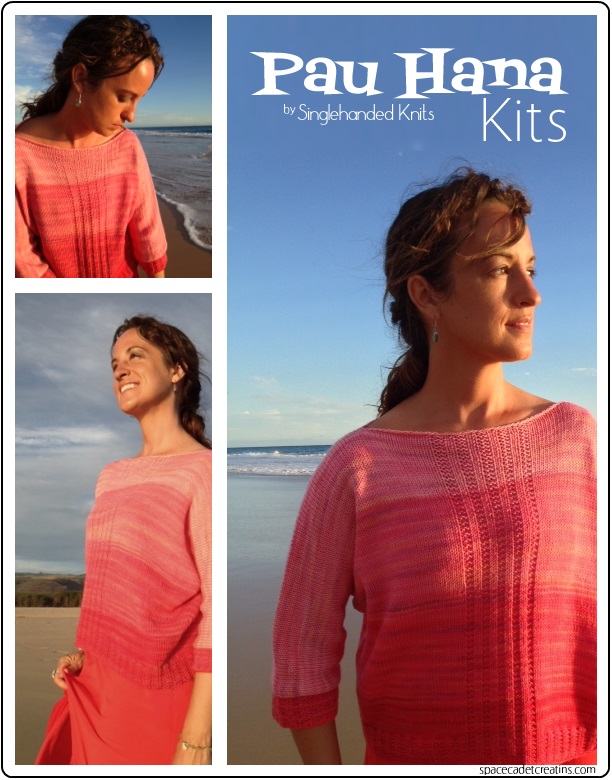 And the beautiful Pau Hana from Singlehanded Knits was designed specifically for our Ombre & Gradient Kits.  Do you love it as much as I do?  We'll have the pattern available right alongside the yarn that inspired it!
Mini-Skein Bundles
We've got tons of SpaceCadet Mini-Skein bundles to bring to the shows.  Think of them as yarn crayons and let your imagination run wild!  If you've been coveting the recent Mini-Skein Club parcels, or if you've ever fancied trying SpaceCadet yarn but didn't know where to begin, these little skeins are the perfect place to start!
Hana Hou Kits
I am blown away by Hana Hou, the newest design from Singlehanded Knits.  To support the KAL that will start in May, we'll be offering Sweater Kits of Lyra, perfect for Hana Hou.  Buy one of the kits and we'll give you the pattern for free so you're all ready for the KAL when it starts.  Come and pick your favourite colourway!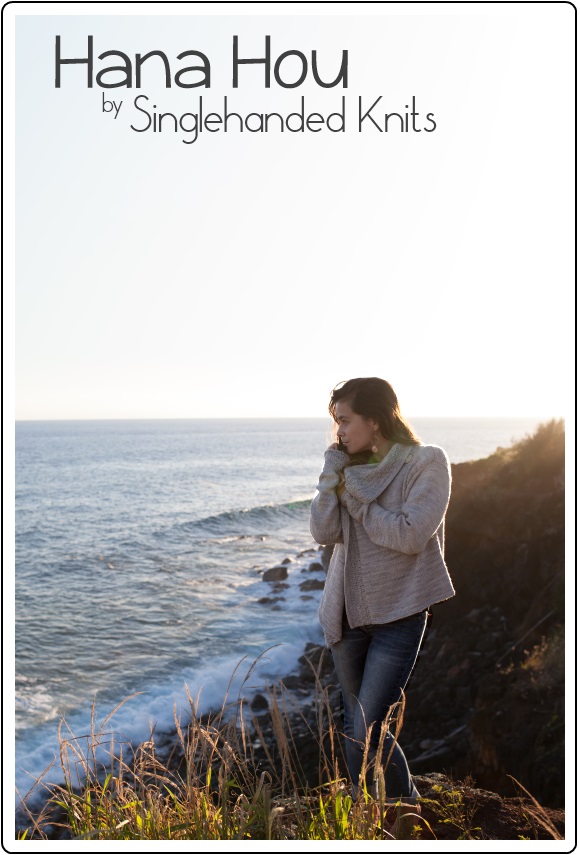 The gorgeous Asola Stole
And we'll have the gorgeous Asola Stole by Pittsburgh designer Amy Maceyko.  Designed in SpaceCadet yarn and constructed with an intriguing oval shape, this is one design you'll really want to see in person!  Amy will be teaching at Pittsburgh Knit & Crochet and stopping by our booth between classes — do come and say hello!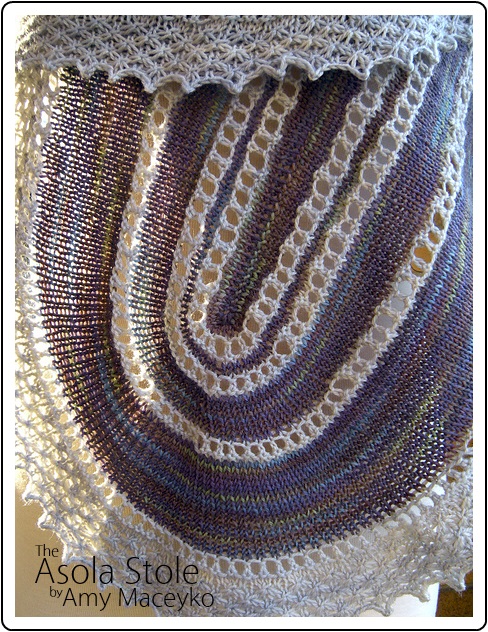 The very best part of the show
But for all the great stuff we're bringing to the show, the very best thing is something we actually can't pack…  I cannot wait to see so many of our customers in person!  It is truly the best part of every show we do — seeing your projects, putting faces to names, and really getting to know you guys.  I love it, and I leave every show on a high that lasts for days.
So please, come to the show and introduce yourself.  We can't wait to see you!