There's a reason Hunter Hammersen is one of my favourite designers…  well, there's lots of reasons (she's such a lovely person, she's organised and a joy to collaborate with, her designs are divine…) but one of them is that the way she writes about her work always brings a smile to my face.  This week she released her newest pattern in SpaceCadet yarn, a hat called Permutation that had the whole SpaceCadet crew and sample knitters swooning with delight.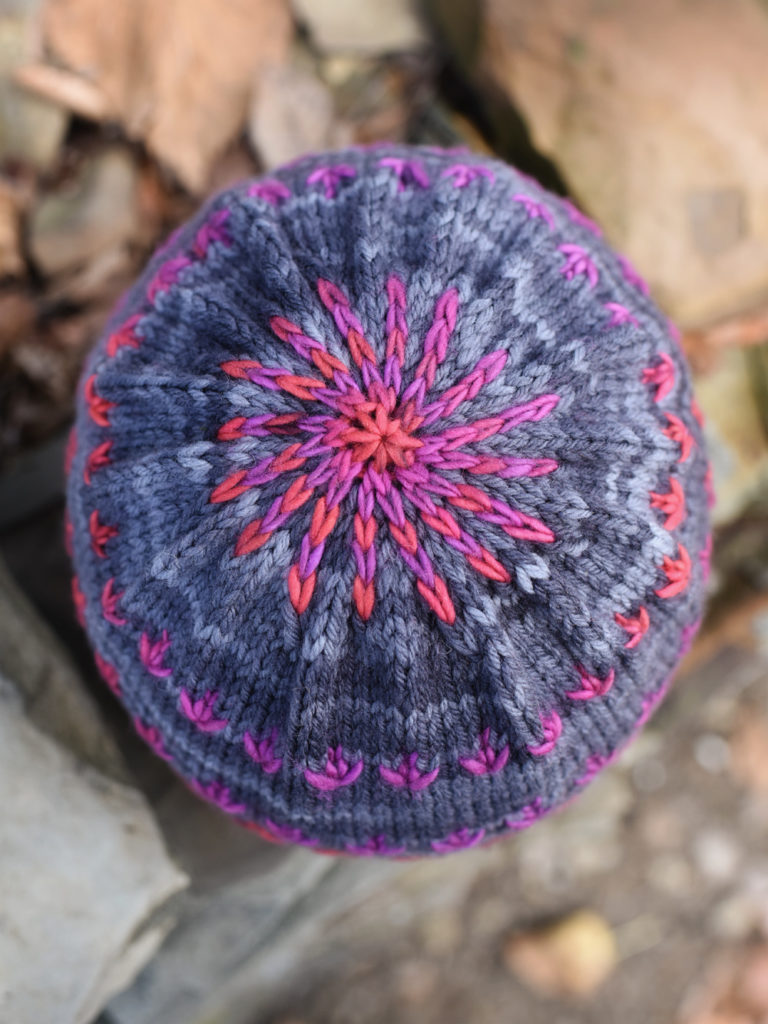 It's one pattern that comes with a ton of options — we made samples in five different styles and colour combinations, and I honestly couldn't tell you which one is my favourite. It sounds like Hunter feels the same way.  In her write-up about the pattern on Ravelry, she says,
And then — and this is the bit that made me chuckle — down at the bottom of the pattern information, she says,
See what I mean?  Just like her designs, the way Hunter writes always brings a smile to my face!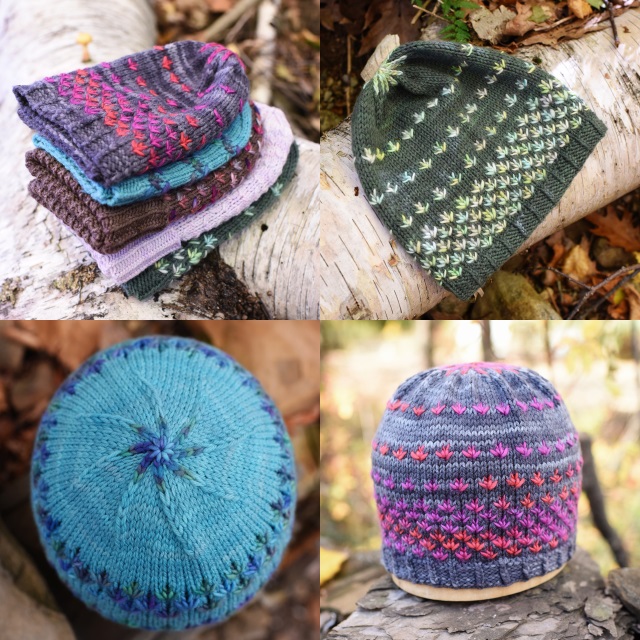 Permutation is designed in SpaceCadet Cressida and Capella.  With all the various colour and design combinations you can create from it, it's a pattern you can use again and again.
(How the code works: We have a limited number of pattern downloads to give away, so using the code VirtualPermutationKit allows us to keep track of how many customers to send it to.  When you order, it will show up as a discount code of 0% off, which seems silly but what it's actually doing is letting us know that you get a free download of the pattern)
 Shop Update: Today at Noon!

With the chilly weather arriving, we realised that two of our wonderful worsted yarns, Capella and Cressida, were disappearing fast.  So we've dyed a bunch more and they'll go in the shop today at noon.
They're the same yarns used in Hunter Hammersen's beautiful new pattern, Permutation, so we've dyed the colourways she chose for her hats in the photo below (from left to right): Breathless, Windswept & Fat Free Chocolate, Time Traveller & Longing, Flow & Feather, and Tantrum & Dark Skies.
BONUS:  While stocks last, if you buy the yarn to make Permutation — a skein of both Cressida and Capella in one order before Dec 24 — you can use the code
VirtualPermutationKit
to get a download code for a FREE copy of the pattern and create your own Permutation Kit!
(How the code works: We have a limited number of pattern downloads to give away, so using the code VirtualPermutationKit allows us to keep track of how many customers to send it to.  When you order, it will show up as a discount code of 0% off, which seems silly but what it's actually doing is letting us know that you get a free download of the pattern)