So it turns out my sister has done all her holiday shopping already — she's all set.  A couple of my friends mentioned that they're done too.  Even my husband has a little pile of gifts stashed away in the closet.
I am woefully behind.  In fact, I could count the gifts I've got taken care of on…  two fingers.  And do you know what?  There's only a couple of weeks left!  Augh!  So here to help you, I've put together a little last minute gift guide for knitters and crocheters.  Every item on this list is in stock and ready to ship out right away, so all you have to do is click and your holiday shopping is done!
---
The SpaceMonster Mega Yarn Club (from $99)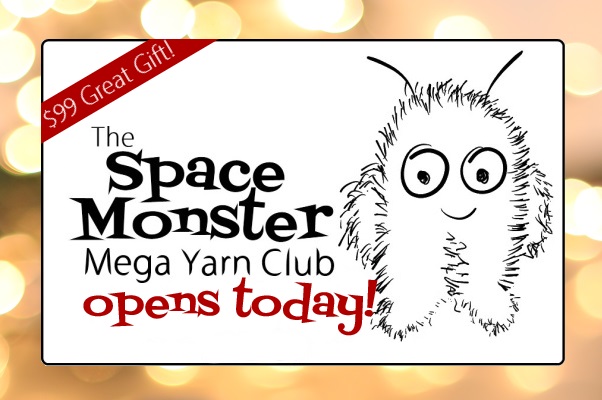 Opening for subscriptions today and available for only two weeks, the SpaceMonster Club makes a very special gift indeed.  All about the smooshy softness of big yarns, your gift recipient will recieve regular parcels containing a worsted or bulky skein an exclusive colourway and my notes on how it was created, plus the chance for a gorgeous coordinating colourway, and a fabulous SpaceMonster gift every third parcel.  The perfect treat that stretches the holiday fun right through the new year, you'll want to grab a membership quick while there's still the chance!
Availability: instant availability until Dec 24 or until spaces are filled
The Sexy Knitter's Tool Tin (starting at $20)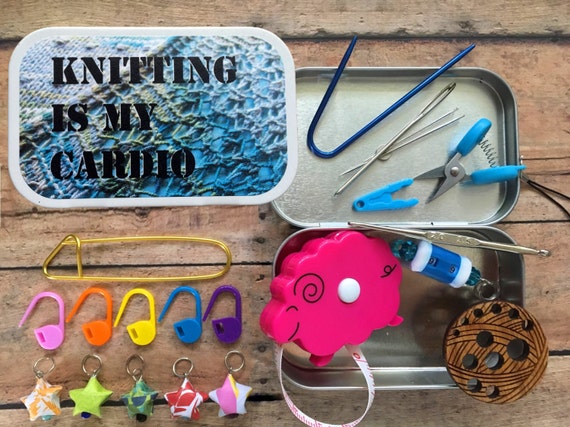 The Sexy Knitter's Tool Tin has everything a knitter needs in his or her project bag.  The perfect stocking stuffer, choose from the Lite version ($20) or the Standard Version ($30) to customise the contents.
Availability: in stock now
Virtual Permutation Kit (from $51)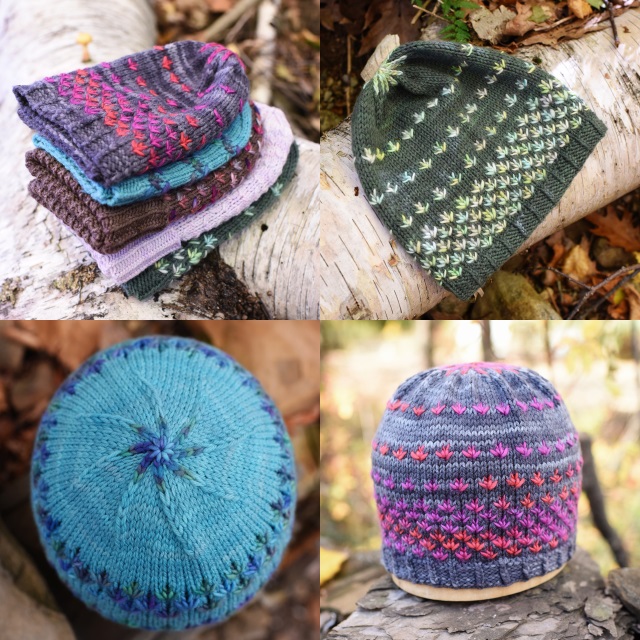 Create your own kit for Hunter Hammersen's gorgeous Permutation hat by choosing one skein of SpaceCadet Cressida for the background colour and one skein of Capella for the contrast, and then entering the code VirtualPermutationKit during check to get the pattern for free (while stocks last).  Put them together under the tree and you've got an easy gift that will make any knitter swoon!
Availability: limited quantities in stock now
Cool SpaceCadet Stuff from our Swag Shop (from $10)

Any SpaceCadet fan will go nuts for a little swag!  We've got custom bags from Knerd, screenprinted project bags and custom notions tins from HipStrings, some excellent circular needle boxes, and mugs from Pawley studios.  All with our SpaceCadet grinning away!  To see the collection, click here and then click the "Swag" button.
Availability: in stock now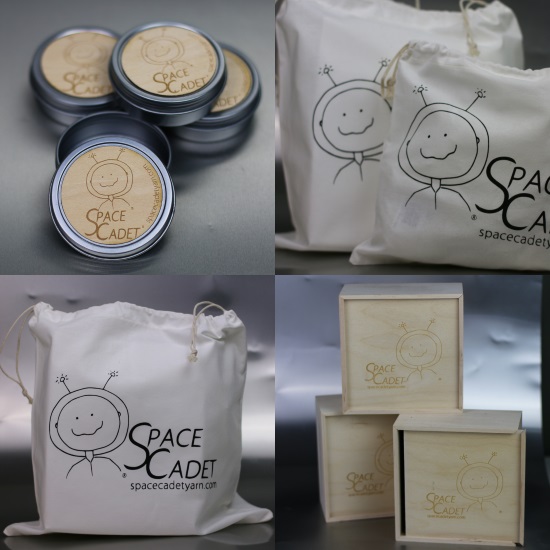 Melissa Jean Buttons (from around $3)
When you need to give only a small gift but want it to be incredibly special, handmade is the way to go.  Melissa Jean's buttons are hand-crafted of very durable porcelain and then painted by hand.  The result is something akin to jewellery for your hand-knits — and totally irresistible.  The perfect stocking stuffer.
Availability: in stock now
Four Month Gift Subscription to the SpaceCadet's Mini-Skein Club (from $136)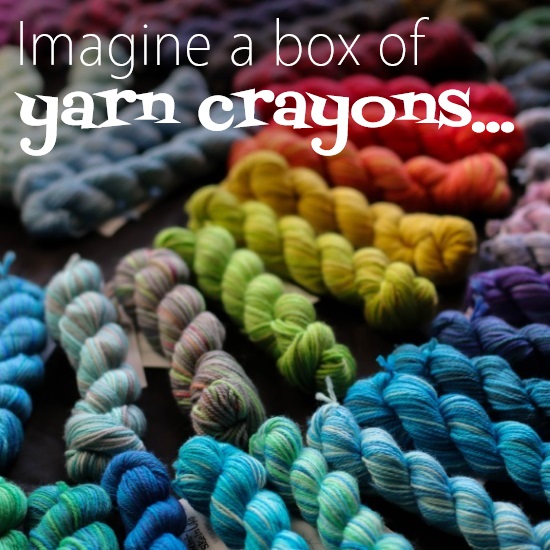 Our Mini-Skein Club is crazy-popular and a ton of fun  …and now you have the chance to give a one-time gift subscription to your favourite knitter or crocheter — or try it yourself!
Working with mini-skeins is like drawing with yarn, and each little bundle of colour becomes a new and exciting addition to your palette! Our Gift Subscription allows you or your gift recipient to join in with our regular club members from January to April 2017.  Available for only a limited time — click here for all the details.
Availability: instant availability until Dec 24 only
StarKnits Yarn or Spinning Buckets (starting around $20)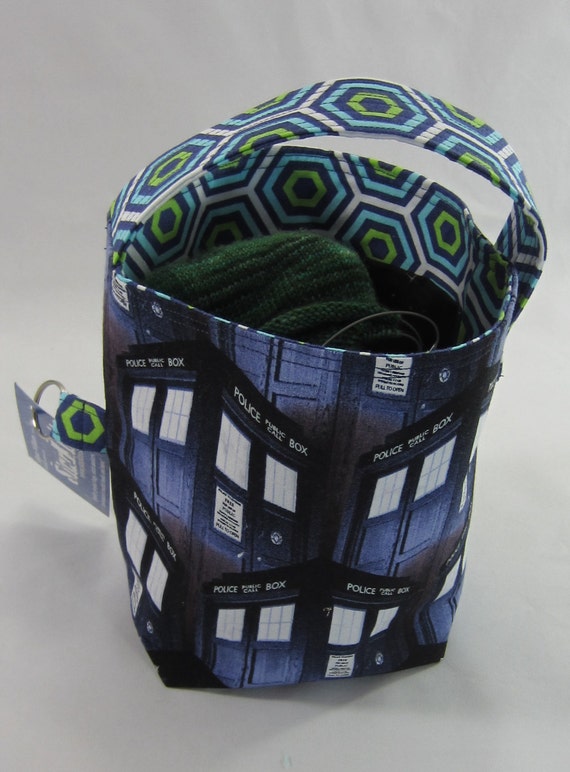 Designed to hold spinning fiber, these fabric "buckets" work just as well for your yarn and WIP.   Made of thickened fabric that stands on its own, they're perfect for two colour knitting or any number of other uses.  Check out StarKnits' box bags too!
Availability: in stock now
SpaceCadet Gift Cards! (from $10)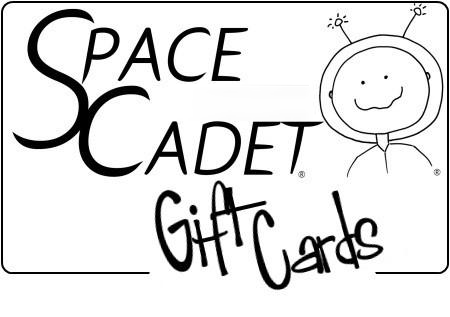 When all else fails, go for a gift card, because every knitter or crocheter loves the chance to choose their own yarn and they can save the day all the way up until Christmas morning!  Click here to give one.
Availability: instant download available until the very last minute!
---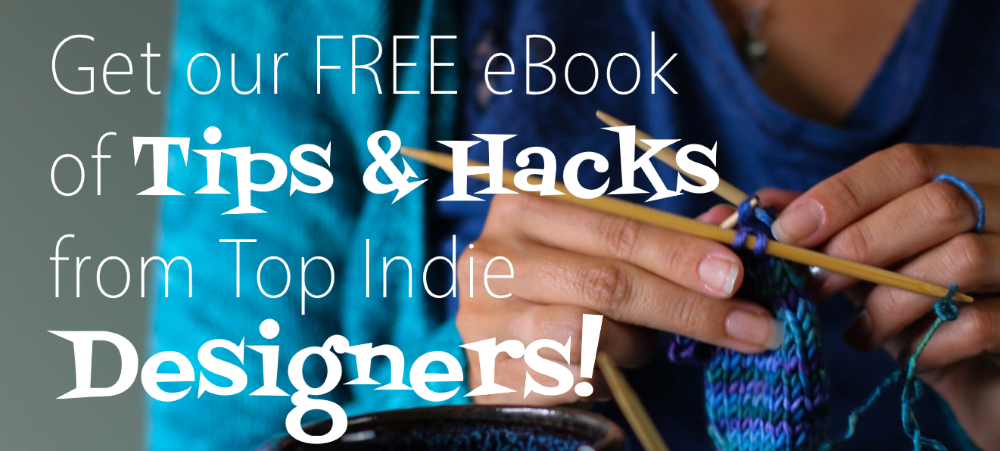 The Folks on our Mailing List get More!
If you found this post useful, you'll want to get on our mailing list. Each week(ish) we send out a newsletter packed with all the latest that's happening in the world of yarn, plus pattern picks, our pop-quiz, and more! And, when you join the list, you…
Get Our FREE eBook with Great Tips & Hacks from the Top Indie Designers!