I used to work in an office — lots of spreadsheets and financial submissions and stuff that I now realise was a really bad fit for me.  These days, I find joy in the fact that no two days are ever the same, and I get to bounce from one interesting activity to the next…  and I get to call that "work"!  (To be fair, my accountant insists I also do my taxes.  I supposed there's never a total escape from desk work).
Much of the time, my creative work involves actual dyeing.  I love standing in front of the dyepots and coaxing out new colour combinations.  Did you know we create a minimum of 12 new colourways every month?  (and often more?)  It's true! Ten for the Mini-Skein Club, two for the Yarn Alliance or SpaceMonster Club, and then any Limited Editions (or just playing!) that we do that month.  I love having that creative outlet.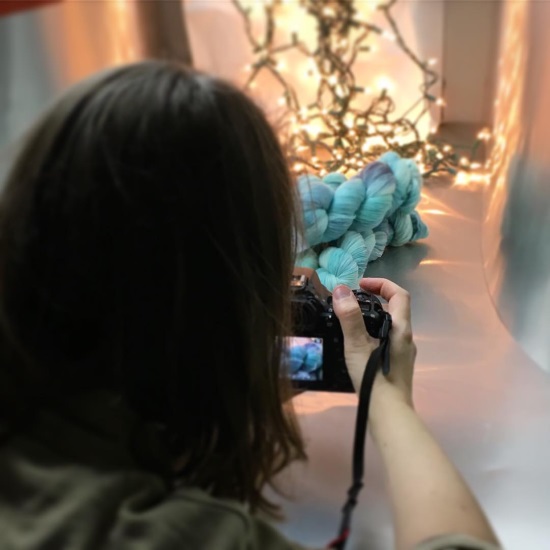 But working at the dyepots is only one part of what makes up the workday.  These past few weeks, we've been doing a lot of photography and, even though it's completely different from dyeing, I find it equally satisfying.
…Satisfying, but ridiculous too.  See the photo above?  For this photoshoot, I had to lay half-flat on a table — one leg up, one leg down — without shaking the backdrop, which was held in place mostly with tape and about to fall down.  My right arm was going tingly, I had to hold my breath to get the shot…  But the result was totally worth it.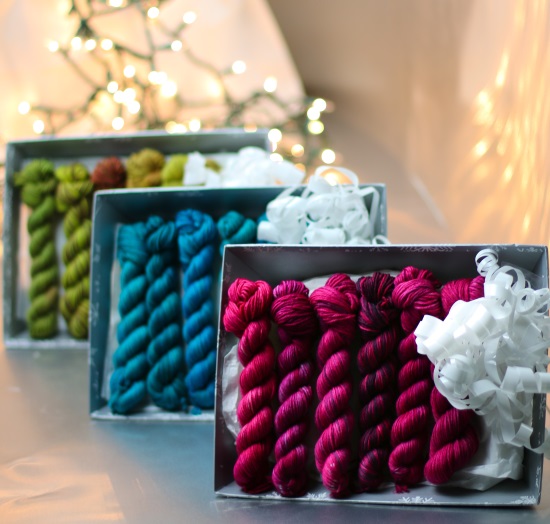 There is something so fun about taking this thing you've created and capturing it perfectly in an image to share with the world.  Take this adorable Yarn Crayons Mini-Skein Collection.  This was an idea we came up with just last week as we were packing our Holiday Limited Editions Mini-Skein Collections (above, which sold out in one hour!).  The colours in those Mini-Skeins were so beautiful that we kinda didn't want to let any of them leave and then, suddenly, an idea popped into my head…  We always say that we think of our Mini-Skeins as "Yarn Crayons"…  What if we put together a special collection of our Mini-Skeins in a rainbow of crayon colours?!?
It was ridiculously late to prep a holiday gift idea but, once the idea was in our heads, we all wanted to do it so much that there was no way to put it on hold until next year!  With an idea this exciting, the dyeing happened super quick…  we gathered all the colours into rainbow bundles…  and then the last step was the photography.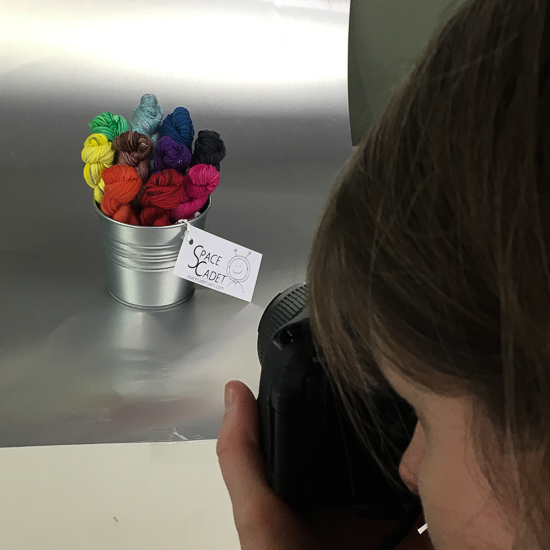 Yarn Crayons Mini-Skein Collection
Perfect for holiday gift giving, these sweet tubs of "Yarn Crayons" contain ten 20g (approx) Mini-Skeins of assorted SpaceCadet fingering yarns, in a variety of one-of-a-kind gently variegated colourways in the full RoyGBiv spectrum (that's red, orange, yellow, green, blue, indigo, and violet), plus brown and black/charcoal.  So you'll have the whole rainbow at your fingertips!
Available in limited quantities and only until Dec 24th, but our last ordering day to ship for domestic holiday delivery is Mon Dec 19 (before 5pm est), so don't delay.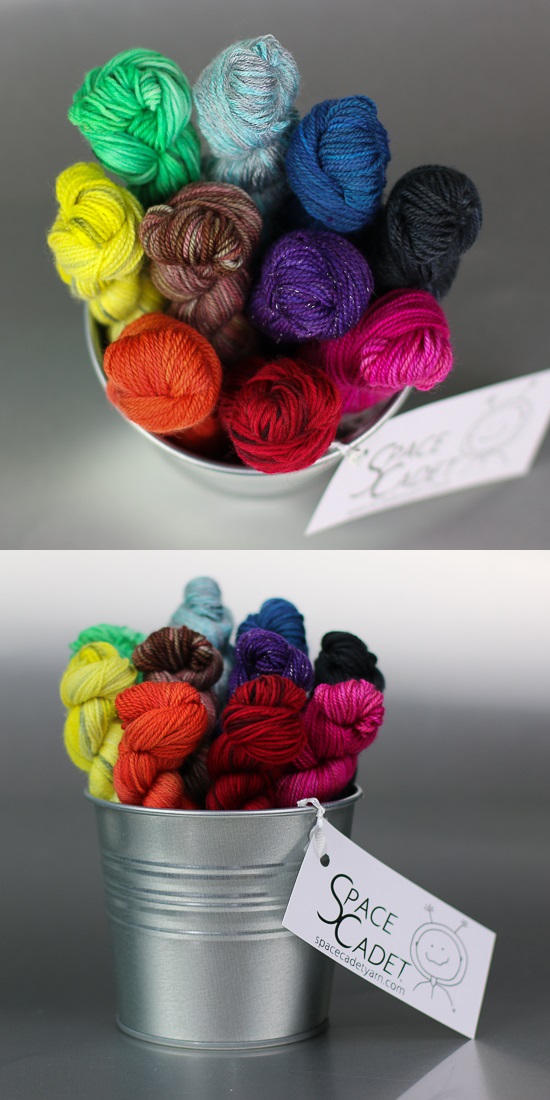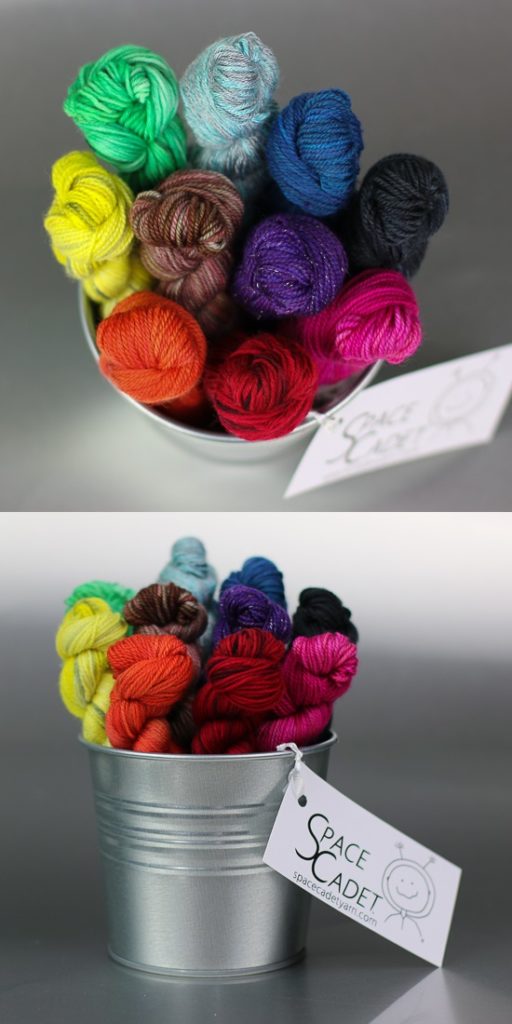 I'm so chuffed with these Mini-Skein collections came out — and the way these pictures came out too!  They were exactly what I'd hoped.
The SpaceMonsters Club December Parcel

(spoiler warning: if you're in the SpaceMonster Club and haven't got your parcel yet, you may want to skip the next section)
Ok, so you've seen a little behind-the-scenes of our photoshoots…   want to see something really meta?  Here's the behind-the-scenes of our photoshoot of our photoshoot!  This is my camera, taking a picture of my assistant Jade taking a picture of December's SpaceMonster coordinating skein…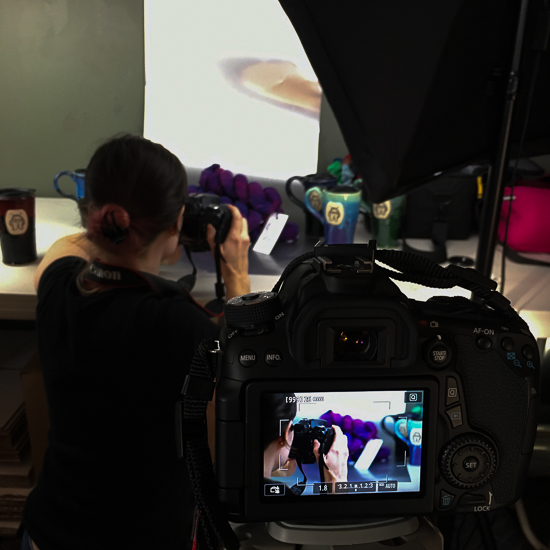 Ok, I feel a bit silly admitting this, but I think we had nearly as much fun taking photos of our photoshoots as we did just taking the photos in the first place.  We'd actually dismantled the pile of yarn when I said, "Wait, let's get a shot of what we were just doing!"  And we had to dive back into the yarn and pile it back up again…  It was a hardship, I tell ya!
Here's what it looked like through my camera…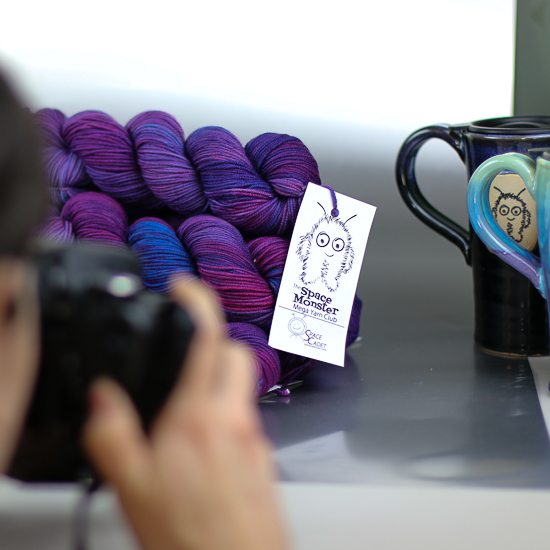 And do you want to see what we were photographing?   It's the December SpaceMonster Club parcel.  Here's the yarn in the club members' packages, our worsted yarn Vega in beautiful colourway called "Reserve".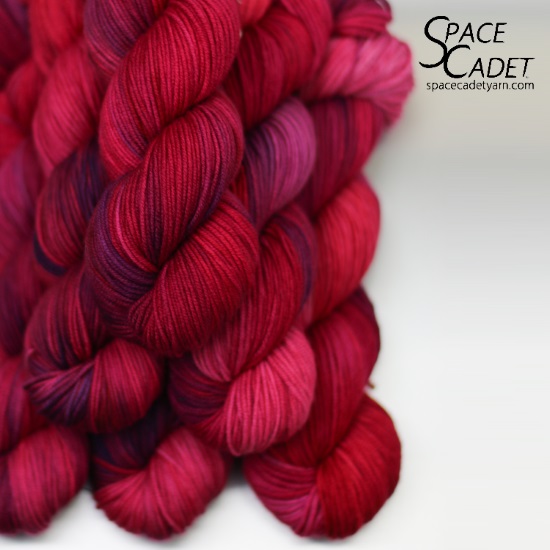 (To get that shot, I stood right over the yarn and shot straight down.  It's a really weird angle to do, but I think it's worth it.)
And this is the coordinating colourway, called "Blue Note".  I'm absolutely in looooove with it!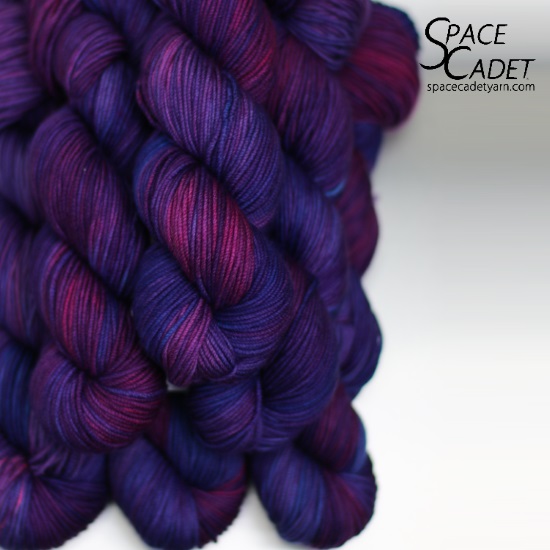 And this is the gift for the end of this SpaceMonster season: a fabulous hand-thrown travel mug from Pawley Studios.  I am so stinkin' excited to send the club members such an awesome gift!!!
(If you'd like to join the SpaceMonster fun, the club is open for subscriptions until Dec 24.  Click here for all the details.  And it makes an awesome gift that you can order right up until the last minute — you don't have to worry about shipping dates because we'll send your gift recipient a welcome email so they know they're in the club.)
So there you have it: a little behind-the-scenes look at the studio photoshoots we've done in the past few weeks.  Sometime soon, I'll show what our on-location shoots look like — they're even more fun!  But either way, on location or in the studio, taking photos or working at the dyepots,  I am so grateful to have a job that gives me such a wonderful creative outlet.  And allows me spend all day playing…  and call it work!
Stop Press!  New Colourway!
We've been working on some new colourways for spring and summer but when I saw this one, I knew exactly what I wanted it to be: a celebration of the solstices, my two favourite celestial events!
And if it's about the solstices, there seemed to be no point in holding onto it until spring (and the equinox), right?  So we quickly dyed a very limited run of this colourway just so we could share it with you in time for the solstice today!  Available on 4 bases,Oriana, Lyra, Capella, and Cressida.
We are continuing to develop our upcoming seasons' colourways so, when we reintroduce Solstice Sky later in 2017, we may have altered the recipe somewhat.  But honestly, I am loving the way it's coming out right now and, if you do too, now's the time to get it.
---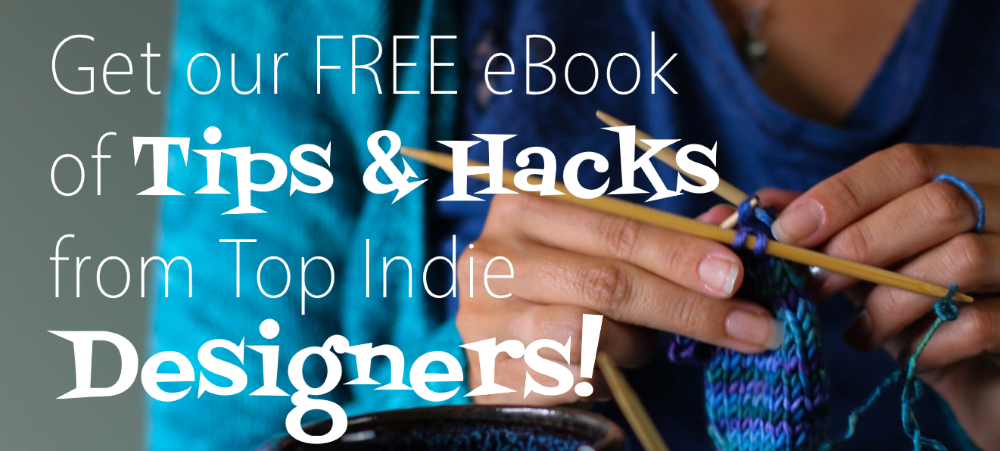 The Folks on our Mailing List get More!
If you found this post useful, you'll want to get on our mailing list. Each week(ish) we send out a newsletter packed with all the latest that's happening in the world of yarn, plus pattern picks, our pop-quiz, and more! And, when you join the list, you…
Get Our FREE eBook with Great Tips & Hacks from the Top Indie Designers!