The other day I saw a post on Instagram that said, "A business can be a prototype for the world you want to live in."  And that sentence really stuck in my head.  We all know that businesses can be about making money, about filling a need or finding a niche, or doing some good in the world.  But about creating a prototype for how you want the world to work?  As I went through my day, that idea kept coming back to me – something about it felt very familiar.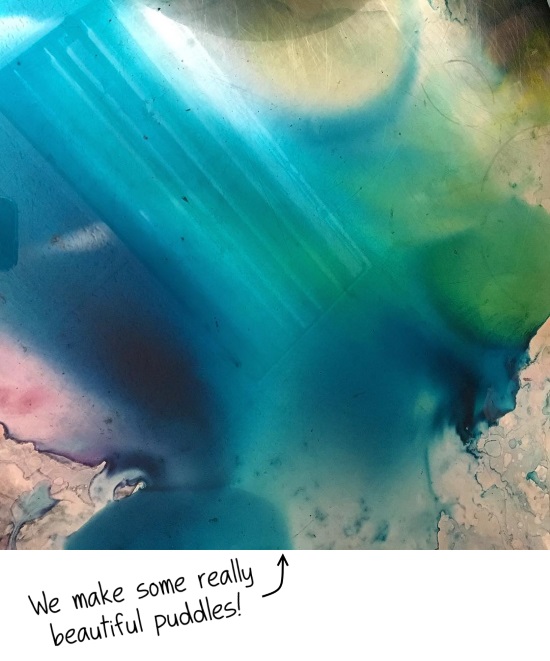 Through this blog and social media, I get to share with you how I spend most of my days: creating amazing colourways and playing with yarn, taking beautiful photographs, making gorgeously colourful puddles on our dyeing tables(!), and writing messages to our customers all over the country and the world.  It's an awesome way to make a living, and I'm so grateful to get to do it.
But there's another part of SpaceCadet that I don't often share — and maybe I should – something that's incredibly important to me but, up until now, I hadn't really thought would matter to anyone else.  That quote I saw on Instagram is exactly right: within this tiny company, I have been building the world I want to live in.  And that world is one where women are employed in a way that respects the realities of their lives and the unique demands they face.  Through SpaceCadet, I get to create a workplace that is flexible enough to meet their needs.
In truth, the differences don't feel all that big to me.  Some of them stem from my experience of spending my whole working life in Britain: we get paid once a month instead of every two weeks (because that never made sense to me…  all our bills come once a month, so why not our pay?) and, when one of my assistants mentioned the possibility of having another baby, I told her without hesitating that I'd hold her job for a year.  It's what I was used to and I knew I could make it work.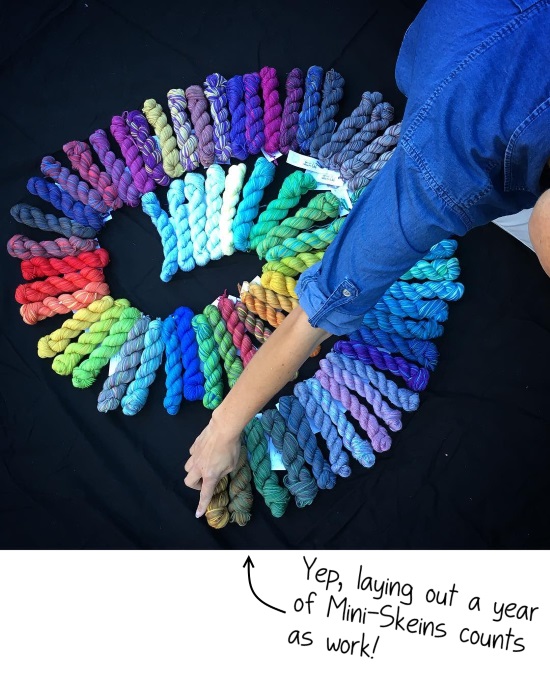 But the other changes are simply what work for us as team of women who are all mothers managing busy family and home lives.  Instead of having set hours, everything is based around getting the job done, which allows a lot of flexibility in where and when we do the work.  As much as possible, work can be done from home, and I've set things up so that we can easily track what we've completed — even if we get interrupted by small people fifteen times in the process!
And I've tried to build an enormous amount of flexibility into the time we spend at the studio, so we can adjust our schedules to our busy lives.  My assistants can come in and work the hours that suit them – whether that's daytimes during school, evenings after dinner, or sometimes ridiculously early in the morning before anyone is awake.  And I try not to require anyone to work weekends (except for when we go to shows), but if weekends suit their schedules better, that's fine by me too.  So long as everything gets done, I can make room for that kind of flexibility.
And then there are the curveballs that life throws – there's nothing you can do about those!  People get sick, kids get sick(!), cars break down…  there's always stuff like that.  But what makes me really happy is seeing that, because we're already used to working in such a flexible way, we can adjust things without too much difficulty.  It's awesome to watch my assistants come together to cover for one another (or me!) when one of us needs some time off.  They've even looked after each other's children at home when one was so sick she just needed some time to sleep.  That kind of mutual support just blows me away!  And I think that has to be the best part of being able to set up a workplace like this: when it goes beyond just the job and creates a team that truly care about one another.
The world has seemed a very unsettling place in the last twelve months and it feels like we are all headed into uncharted territory.  But then that quote comes back to me and I realise that, as a business owner, I have the chance to shape a little part of the world into a good place to live, one that employs women with respect and support for the realities of their lives.  And then I am reminded that, more than all that, it's you — when you choose to support a business like ours — that actually makes that possible.
And I am so grateful that it is possible.  Onwards.
---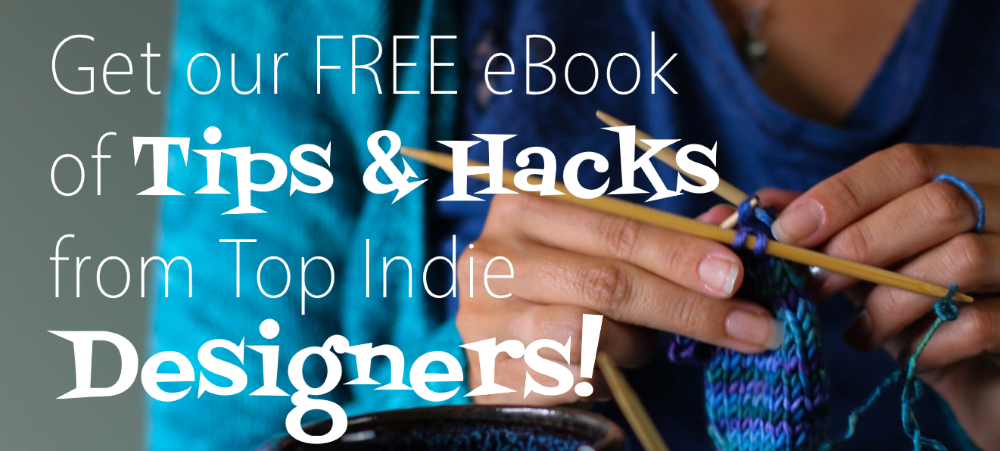 The Folks on our Mailing List get More!
If you found this post useful, you'll want to get on our mailing list. Each week(ish) we send out a newsletter packed with all the latest that's happening in the world of yarn, plus pattern picks, our pop-quiz, and more! And, when you join the list, you…
Get Our FREE eBook with Great Tips & Hacks from the Top Indie Designers!