The other day, I went to the post office to check SpaceCadet's mailbox.  Our postmistress knows me and, as I walked toward the box with my key in hand, she disappeared to the back and then reappeared with a box and an envelope.  I recognised the box as one of ours, and that didn't surprise me: we send out so many parcels each month that we always get one or two back due to an address change or something similar.  But the manila padded envelope intrigued me.  It wasn't big enough to hold yarn…  I walked back to the car trying to think if I'd ordered anything that size.  I hadn't.  What was it?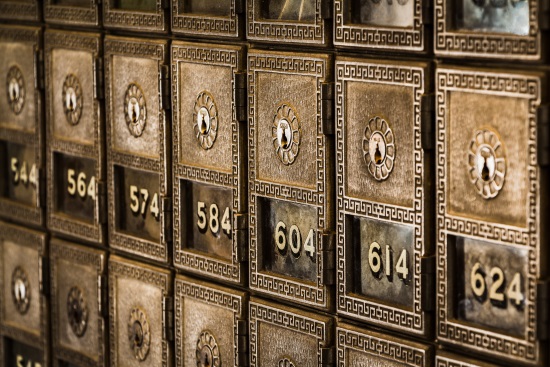 Back in the car, I set everything on the passenger seat and put the key in the ignition, but didn't turn it.  It was cool outside but the sun had warmed the car a little too much and I was keen to get moving but I looked over at the envelope sitting on the passenger seat…  I couldn't wait — I grabbed it and ripped open the flap.  From inside, I pulled out a flat package wrapped in tissue paper and a raffia ribbon, and a card addressed to me.
Opening it, it was handwritten note from a long-time customer — the kind of customer love dyeing for, that I have in mind as I design colourways.  It said, "I wouldn't normally send commercially made socks to a knitter but…"  And there, wrapped in the tissue and raffia, I found the most amazing pair of socks — awesome and cheesy and just perfect for a spacecadet like me!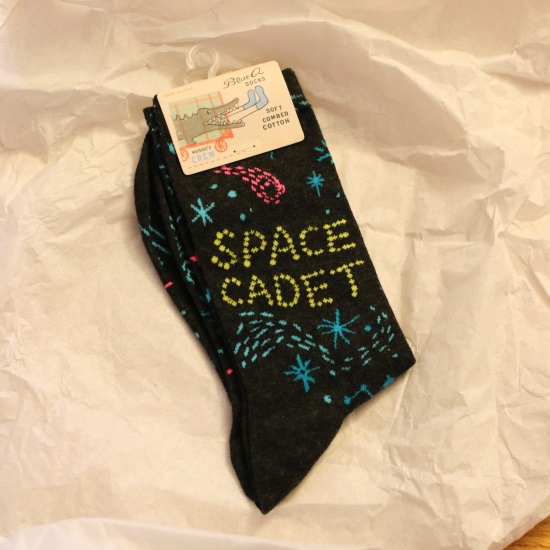 I washed them that night and wore them today, paired with my pink-and-white Converse and rolled up jeans (rolled up partly to show of the socks and partly because… well, when you work with buckets of water all day, it's never a bad idea to have your jeans rolled up!).
What has this got to do with knitting or yarn?  Not much, I guess, but also…  it kinda has everything to do with it.  Because it's proof positive that knitters and crocheters can be the most awesome people.  And that working in this industry is more than just dyeing, more than just selling yarn.  When I said earlier that I'm thinking of our customers as I'm designing their colourways, I mean it.  I don't just dye yarn to sell, I dye yarn for people — real people who make beautiful things with it.  And when one of our customers thinks of me when she sees socks like these, and then takes the time to wrap them up with a ribbon and send them to me…  well, then I know we're in that same place.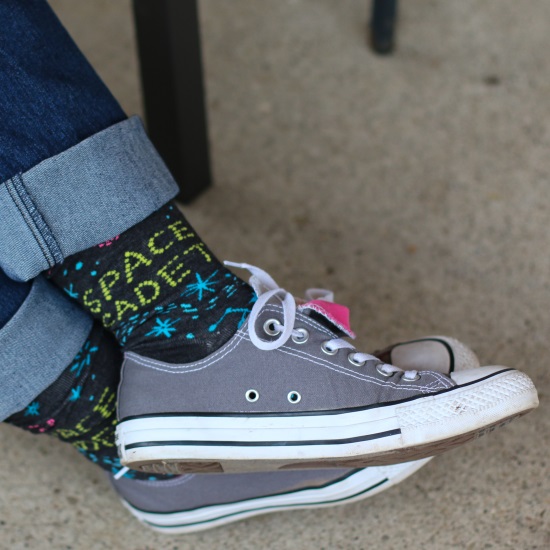 (thanks, C!)
Speaking of thinking of our customers, I was talking with the team the other day about the beautiful One-of-a-Kind skeins we have in the stock room.  Really gorgeous colourways that are just bursting with the most amazing colour but which most of our customers never get to see.  We take them to shows, but I've always been a bit overwhelmed at the monumental task of photographing them all to put them in the shop.  And yet, it seems a little unfair that most of our customers don't have the chance to get their hands on these beautiful yarns.  So, I've had an idea to do it bite-sized chunks: I can put together small collections of One-of-a-Kind yarns that go well together and put them into the shop in periodic shop updates.  Every one of them is unique and it'll be first come first served — so you'll want to keep your eye on Facebook, Instagram, or your email to be first to see the One-of-a-Kind update go live!
---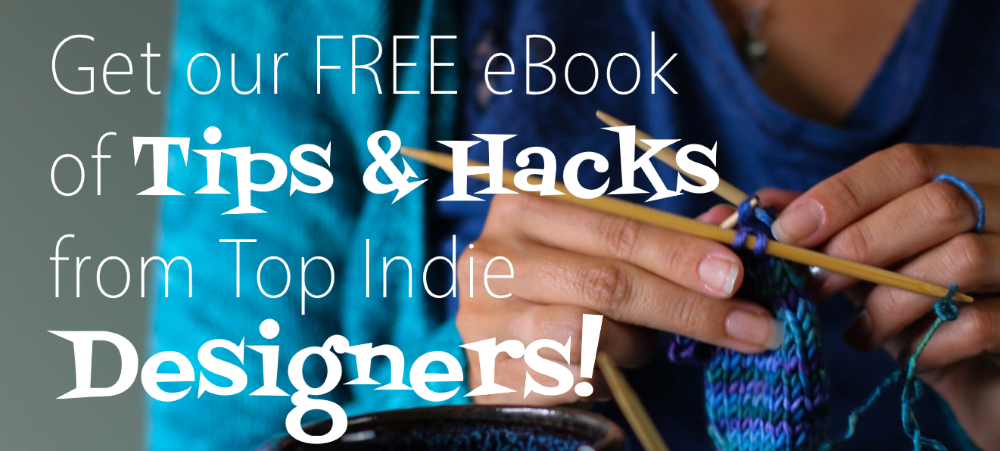 The Folks on our Mailing List get More!
If you found this post useful, you'll want to get on our mailing list. Each week(ish) we send out a newsletter packed with all the latest that's happening in the world of yarn, plus pattern picks, our pop-quiz, and more! And, when you join the list, you…
Get Our FREE eBook with Great Tips & Hacks from the Top Indie Designers!