Well, Spring has officially sprung here in western Pennsylvania and yet… and yet…  it's still chilly enough to need a warming cup of tea each morning.  No worries!  That seems like the perfect way to start my day (possibly two of my favourite things: warm-but-not-too-warm weather and a nice cup of tea to go with it).  But the feel of Spring is definitely in the air — in the fresh green growth, and all the flowers blooming.  It's got me so inspired!
And that inspiration means a ton of things to share with you.  So why don't you grab your own cup of tea and sit down for five minutes of fibery goodness to start the day off right.  Let's go!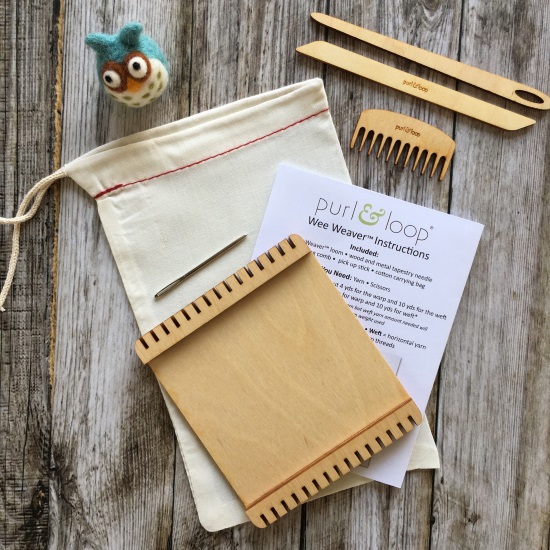 I love new ways to play with yarn and this week, I've got my eye on Purl & Loop's Wee Weaver (above).  At around 4″ square, it makes coaster-sized weavings and I'm smitten with the idea of doing them in SpaceCadet's super-smooshy single ply worsted yarn, Capella.  The perfect spot for a lovely cup of tea!
When women become activists, craft is often part of the equation, from sewing circles in the 19th century to socks for soldiers in the 20th and pussyhats today.  This article from PBS on the history of knitting (and other crafts) and activism was a really interesting read.
Mother's Day is this weekend (did you realise that? I totally didn't!) and if you're looking for a last-minute gift, I've got some suggestions.  While yarn is an obvious choice (hint: go for Lyra — my mother-in-law just knit a sweater with it and she loved it), we've also got great SpaceCadet swag that's going to earn you major brownie points.  They're all in stock and we'll get them shipped out quick to save your Mother's Day bacon!

Friday at 7am: An Awesome One-of-a-Kind Shop Update!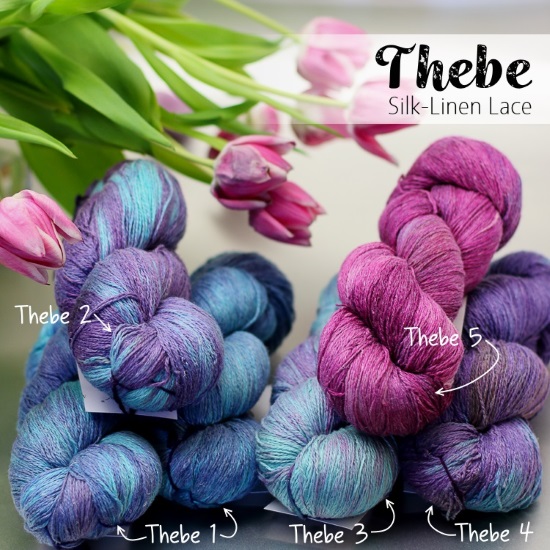 At SpaceCadet, we create all our colours by hand-mixing our dyes from only the primarie colours, and we do a lot of experimentation, which means we end up with some amazing one-of-a-kind yarns.  Usually we take them with us to shows but it didn't seem right somehow that the folks who can't get to our shows never get to see them.  So last week, I went through our collection of one-of-a-kinds (would you believe, we have a whole section of shelves for them?) and picked out the most exciting, most spring-time colourways for you!
They'll be going live in the shop at 7am (eastern) on Friday and once they're gone, they're gone, so make sure you are on the mailing list and check your inbox to get that link!  And in the meantime, have a look through the update images here to pick your favourites so you can waste no time grabbing the ones you love most on Friday morning.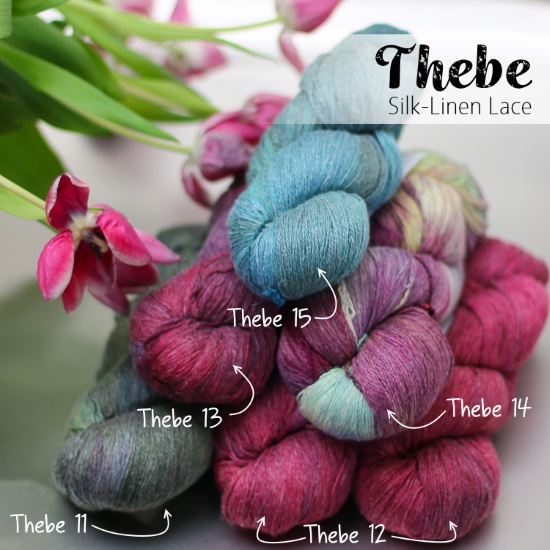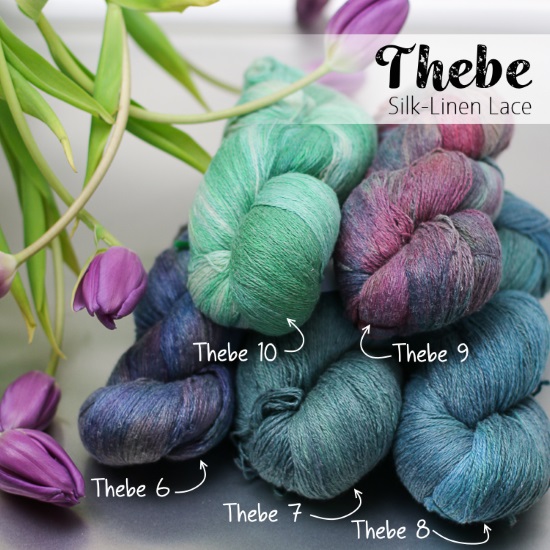 This update features Thebe, our incredible silk-linen blend that Romi Hill recently used to design her beautiful Knitting By The Pool.  Can't you just see these colourways knit up in it?  The update also features Astrid, our beautifully soft merino DK, and Cressida, a wonderful quick knitting merino DK — check out how gorgeous these colourways would look knit up into Mel Ski's Lovill Shawl!
So choose your favourites now — and then keep your eyes open on Friday for the email with that link!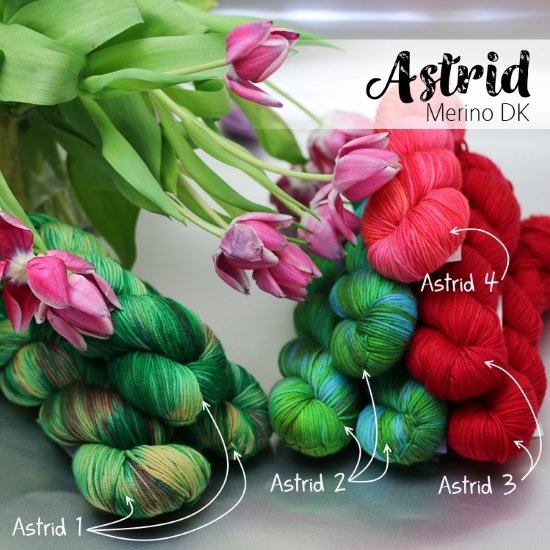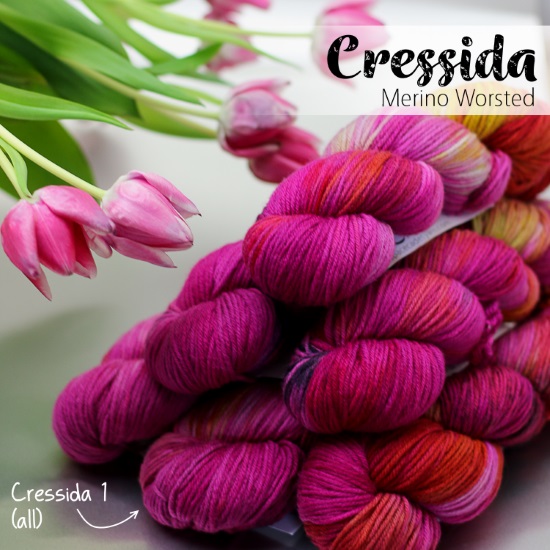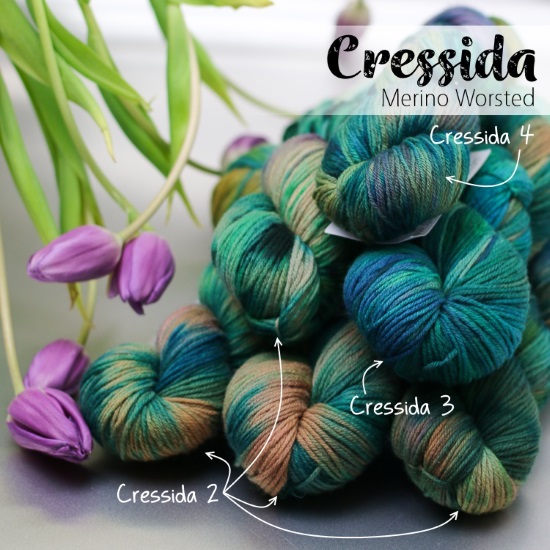 (PS — do you like the photos?  I had so much fun taking them.  Tulips are one of my favourite spring flowers!)

Angle of Incidence by by handmade by SMINÉ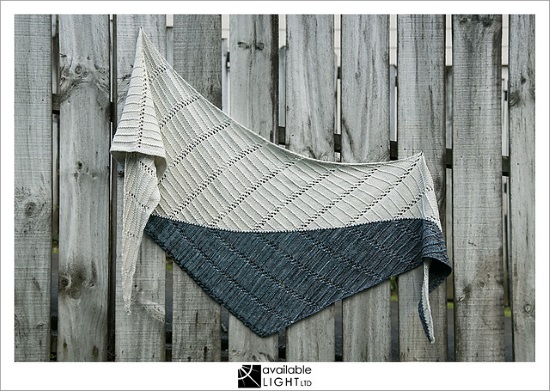 This shawl is fascinating on so many levels!  Named for the way the stitch patterns refract through the center line at the colour change and exit at the opposite angle, it marries eye-catching colourblocking with texture for an attention-grabbing knit.  And as soon as I saw it, I knew it was one of those designs that's perfect for combining one of those wonderful variegated yarns with a coordinating semi-solid.  Designed in DK, SpaceCadet Astrid would be a perfect fit: pair Molten Cool with Troublemaker, Breeze with Frigia, or choose a skein of our one-of-a-kinds (above) with a standard semi-solid.  Stunning!
Flowing Dots by Chris Berlin
OH! If you have a stash of SpaceCadet Mini-Skeins, here is a pattern that'll get you itching to cast them on!  Can't you just see those beautiful gradient skeins turned into the adorable dots and changing colours gently along the length of this gorgeous scarf?  You'll need a neutral background colour — I suggest Ester or Oriana in Drizzle.  Then all you have to do is cast on and see where the Mini-Skein gradient takes you!
Granny Stripes Sweater by Ana D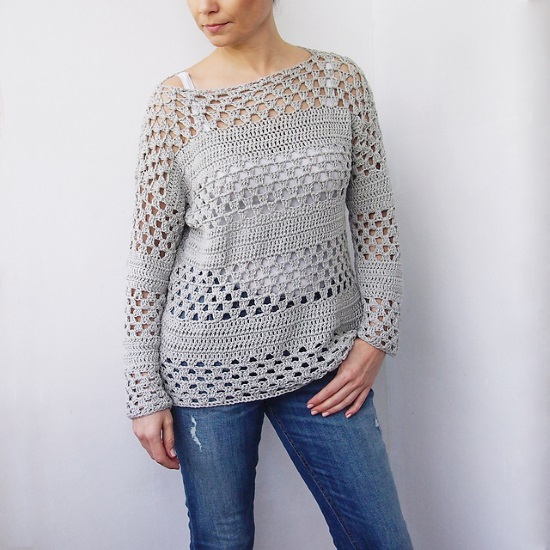 The return of warm weather always makes me think of open work, and so I simply love the cool look of this gorgeous crocheted sweater.  Worked up in worsted (try Cressida), it's quick, light and airy, and gives just the right amount of warmth.  Pick a semi-solid to show off the stitchwork or a variegated for a riot of colour.  Either way, this design feels like summer to me!
all photos © the respective designers, used with permission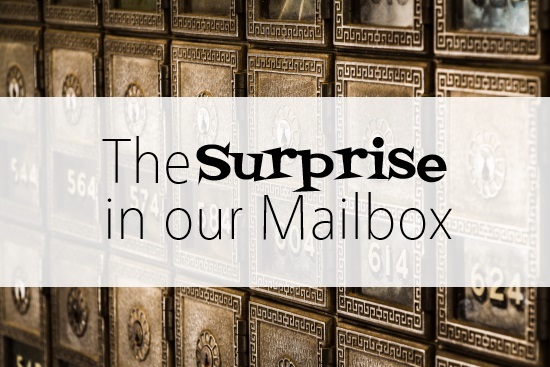 I discovered the most wonderful surprise in our mailbox last week, and discussed what it meant to me in last week's blog.  Crazy as it sounds, even commercially-knit socks can prove the connection between knitters.  If you didn't get the chance to read it, click here and take a moment to start your day with a little extra warmth in your heart.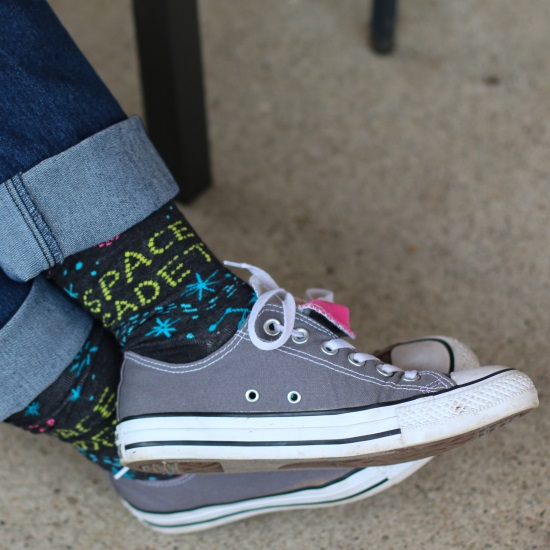 Ok, it's time to come back to the real world (gently… gently…) and get back to all the stuff we've got to get done today.  I'm going to be dyeing some yarns for a couple of terrific LYSs (does yours carry SpaceCadet?) and then finishing up a few last things for Friday's one-of-a-kind update.  I hope your day is just as colourful and exciting.
Until next time!
---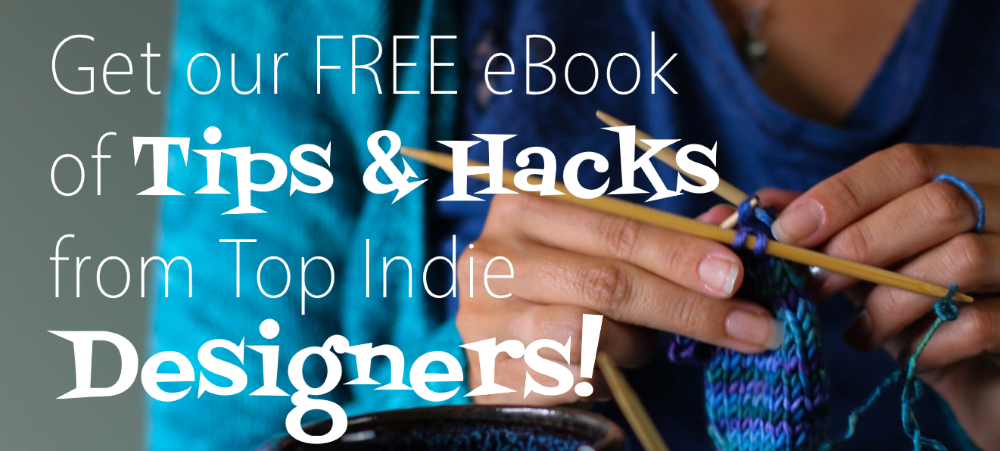 The Folks on our Mailing List get More!
If you found this post useful, you'll want to get on our mailing list. Each week(ish) we send out a newsletter packed with all the latest that's happening in the world of yarn, plus pattern picks, our pop-quiz, and more! And, when you join the list, you…
Get Our FREE eBook with Great Tips & Hacks from the Top Indie Designers!