"Finding balance" is something we all seem to be endlessly searching for: work-life balance, chocolate vs exercise balance (…is that just me?), knitting-and-crocheting vs cleaning-the-house balance…  (I know you know that one!).  But as a dyer, finding balance is also part of the equation in my studio, and the balance I'm looking for is between dyeing yarns that create sublime predictability on your needles versus glorious, adventurous unpredictability from stitch to stitch.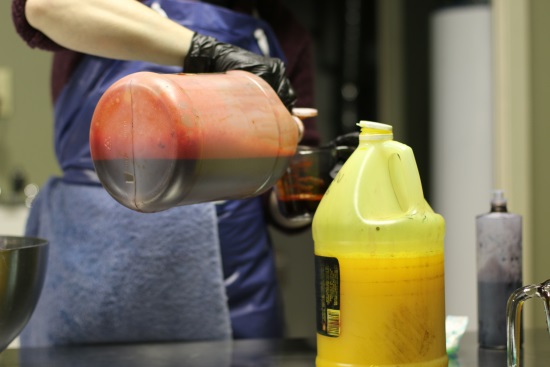 When I first started dyeing (eight years ago now!) the process was so exciting that I just couldn't stop experimenting.  I created wildly variegated colourway after wildly variegated colourway — and loved every minute of it! I was mixing colours with abandon, letting them swirl in the dyepot and then pulling them out and marveling at the breathtaking ways they combined.  It was exciting, unpredictable, and I was learning so much.
Over time I realised that many knitting and crochet patterns need perhaps a slightly more tempered approach to show off their stitch details, so I began to build a palette of semi-solids too.  And I found they are wonderfully satisfying to dye as well but in a completely different way.  The colour goes on quickly and evenly (and yet still retains that little bit of hand-dyed depth of shade that gives it individuality and interest).  And they feel so chilled out and relaxed.  A whole sweater's worth of semi-solids is a thing of bliss.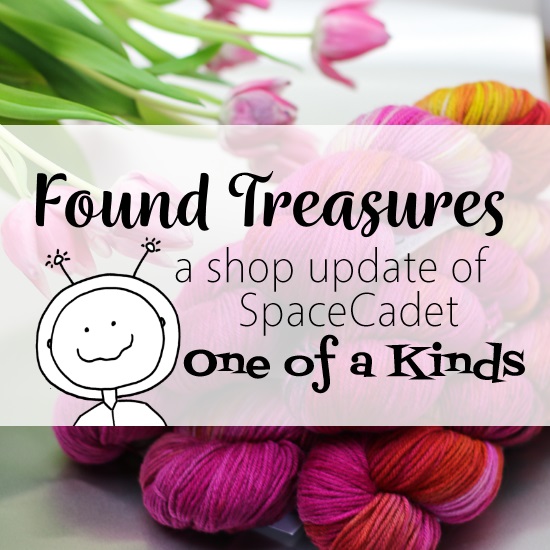 But still, if I'm honest, my heart is in dyeing those wonderful riots of colour in variegated yarns, and so I continue to experiment in the studio, and we create a lot of glorious one-of-a-kind yarns.   We've always taken them to shows (because one-of-a-kinds are a little tricky to sell in the shop), but it seems a little unfair not to share them with our online customers — so I've decided to periodically go through our stock and curate a collection of my favourite one-of-a-kinds to share with you here.  Each dyelot is completely unique and they are first come, first serve so, if you see something below that you like, click the image (or click here) and grab it before it's gone.
This update features:
Thebe, the silk-linen yarn used in Romi Hill's gorgeous new design, Knitting by The Pool
Astrid, our super smooshy merino DK
Cressida, our gorgeous, quick-knitting merino worsted, perfect for Mel Ski's Lovill Shawl
Ok, are you ready to see the yarn?  Here we go…