Before I say a word about anything else, I want to thank you for making the Black Friday Do-Over so amazing!   Who would've thought that doing Black Friday a week late could be so much fun?  But after the disappointment of missing the original Black Friday weekend altogether, I can't tell you how exciting it was to see how much you guys liked our Holiday Mini-Skein Collections.  I truly wasn't expecting them to disappear the way they did but they were gone in a heartbeat!   I suspect there will be some very happy knitters and crocheters opening their holiday gifts this year.
But what if you have gifts still to buy and didn't get one of those lovely sets?  You know that our popular Mini-Skein Club is a super-fun way to collect a palette of colours but, because it's an ongoing subscription, I know it's a little tricky to give as a gift.  So just for the holidays, we've put together an awesome option for easy gift-giving…
Four Month Gift Subscription to the SpaceCadet's Mini-Skein Club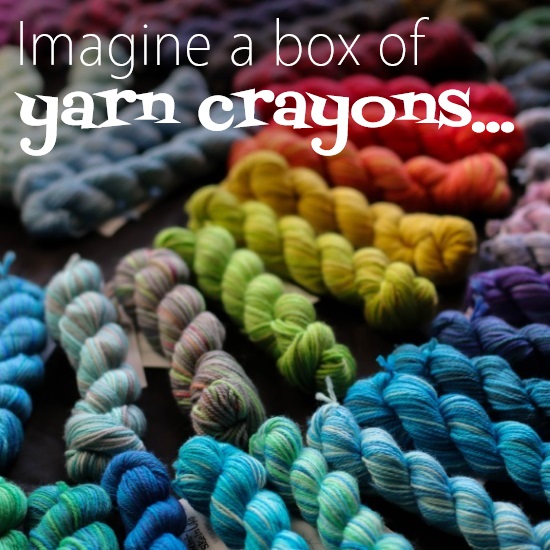 A subscription to our Mini-Skein Club is the perfect gift when you want to delight the knitter or crocheter on your list, month after month after month…!  Our Mini-Skein Club is crazy-popular and a ton of fun  …and now you have the chance to give a one-time gift subscription to your favourite knitter or crocheter — or try it yourself!
Working with mini-skeins is like drawing with yarn, and each little bundle of colour becomes a new and exciting addition to your palette! Our Gift Subscription allows you or your gift recipient to join in with our regular club members from January to April 2018.  You pay only once, and we send out four parcels to get the new year off to a yarny-great start!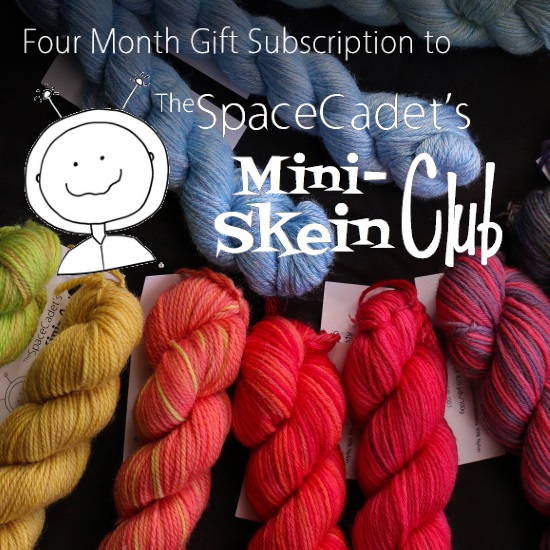 Choose your Mix
Our Multicolour Mix gives you wild pops of colour to use in any project and  in our Ombre & Gradient Mix each month's colours flow right into the next month, to create a gorgeous Never Ending™ Gradient that combine for a gorgeous colour flow!
And here's the really cool thing: If you've ever wanted to try the different SpaceCadet yarns, the Mini-Skein Club is a GREAT way to do it! Because the skeins are a mix of all the SpaceCadet's beautiful fingering yarns (the Multicolour Mix contains a variety each month, and the Ombré & Gradient Mix changes yarn from month to month). So some are Celeste and Oriana, there's a touch of cashmere with Aurora, stunning sheen on Maia, and the subtle sparkle of Lucina.
Are You a Last-Minute Shopper?
I am! I've never been one of those (amazing) folks who get all their holiday shopping done on Dec 1 —  I'm always scrambling a few days before the holidays to find the perfect gift.  And if you're that kind of person too, I getcha!   So I'm making our Four-Month Gift Subscription available right up to Dec 23 to save your last-minute-shopping bacon!  Tell us who your gift recipient is and we'll be sure to send them an email to let them know what you've got them.  Click here for all the details.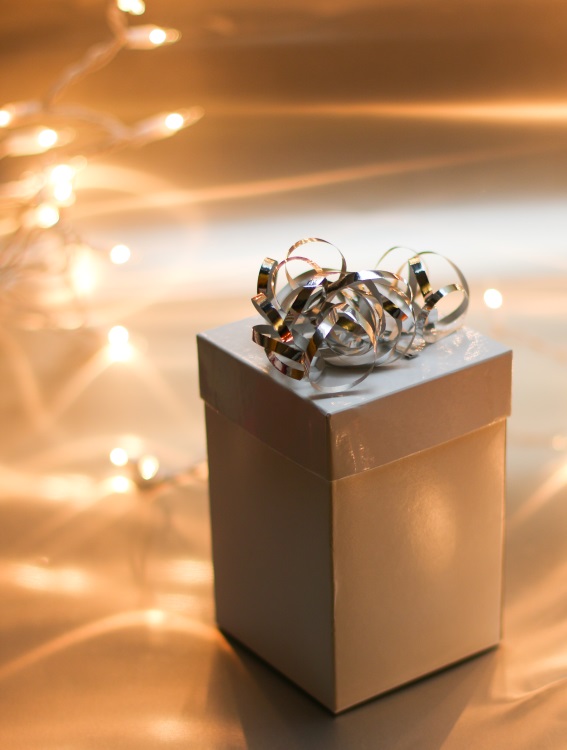 Our Black Friday and Cyber Monday Do-Over has been awesome — and I am so grateful to you for making happen!  I hope in return I've given you some awesome gift options — and maybe made the holidays a little bit easier.  Happy SpaceCadet Cyber Monday!