February makes me want to hibernate, every year. The mornings are so cold, the roads are so often icy, and I just want to curl up with my knitting and my tea, and watch the world warm up from the safety of my couch. Now, I don't often get the chance to do that (…except one very very icy morning last week when I watched cars literally sliding down my hill backwards!), but today I've got a whole bunch of fun fiber news to share with you, so let's make an exception! Go grab your cup of tea or coffee, find a comfy spot, and hang out with me a little while…
(By the way, that very very icy morning? It was incredible — everything was almost laminated in ice. If you're on a mobile device, tap here and then on "Made In Pgh"… you'll see it when pictures 5 & 6 appear.)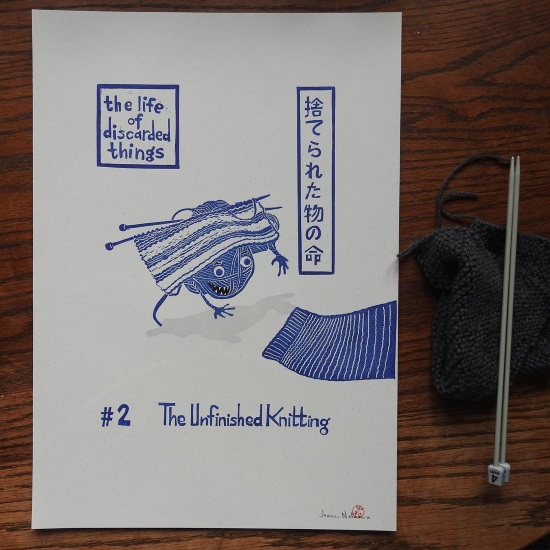 image © Joanna Nakamura www.bluebearvending.com
Do you ever look at your unfinished projects and wonder if they feel abandoned? …disappointed? …maybe even resentful? (If so, I'm in a heap of trouble!). I fell in love with this print (above) by Joanna Nakamura when I read the description: "In Japan, it is believed that pretty much everything has a spirit and demands respect… Failure to do so often has an unwanted side effect – those things can become malevolent or mischievous spirit beings who can cause havoc around your home… Have you ever had a sweater that developed a hole even though you'd only worn it once? And how is it that the brand new cardigan has already got bobbles all over it?…" Hmmm… maybe it's time I finished some of those projects!
I love this more than I can possibly express to you: Finland's snowboarding coach knitting at the top of the slope during the competition. Apparently the world is going wild over this but, seriously, what else is he supposed to do? Just stand there with his hands doing nothing?!?
Speaking of famous people knitting, you can add Claire Danes to the list of celebrities who knit on set. When Stephen Colbert asked how she stays balanced while playing her mentally unbalanced character, she replied, "I knit!" (skip to 8:08 in the video). And then she tried (and failed!) to explain what rib stitch is. Either way, I'm always glad to add another famous face to our tribe.
Brioche is everywhere right now but, I'll be honest, I've never tried it. When I do, I'll probably use this tutorial to guide me (and this yarn to make it extra smooshy)

Upcoming Shows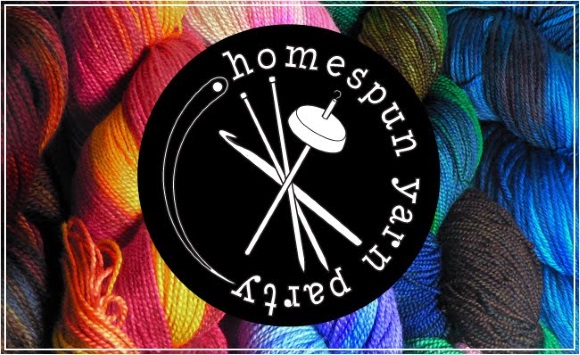 HomeSpun Yarn Party
Sunday, March 18
Historic Savage Mill 8600 Foundry Street, Savage, MD 20763 Just off I-95, plenty of parking!
Admission is FREE!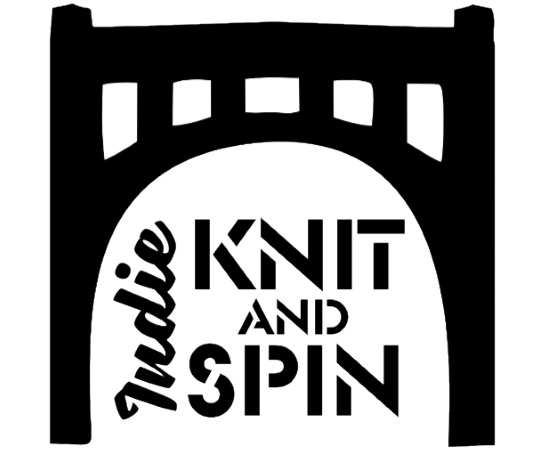 Indie Knit & Spin
Saturday, March 24
NEW COOL LOCATION: Ace Hotel, 120 S Whitfield St, Pittsburgh, PA 15206
Admission is FREE!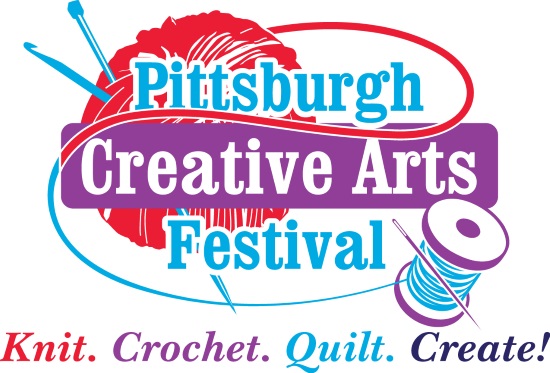 Pittsburgh Creative Arts Festival
Fri-Sun, April 6-8
David L Lawrence Convention Center, Downtown Pittsburgh PA

Herringbone Hat by Kelly McClure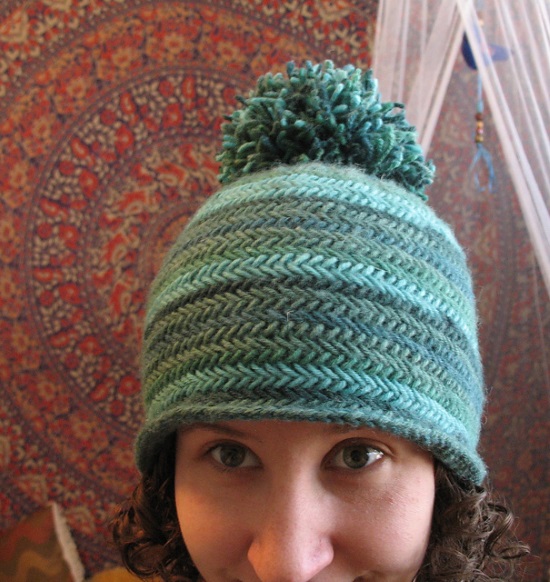 When I shared this photo (+ this one) of the awesome custom messenger bag that was the season-end gift for the SpaceMonster club, lots of folks emailed to ask about the pattern for Jade's adorable hat. She adapted it from Kelly McClure's Herringbone Hat, showing off that gorgeous texture in Capella (in "Life Was Better in Black & White") and simply adding a ribbed edge and a cute fake-fur pom-pom. Whether you follow the pattern exactly or add in a few adaptations, it's sure to look fabulous!
Scarf de Triomphe Paris by Sharon Silverman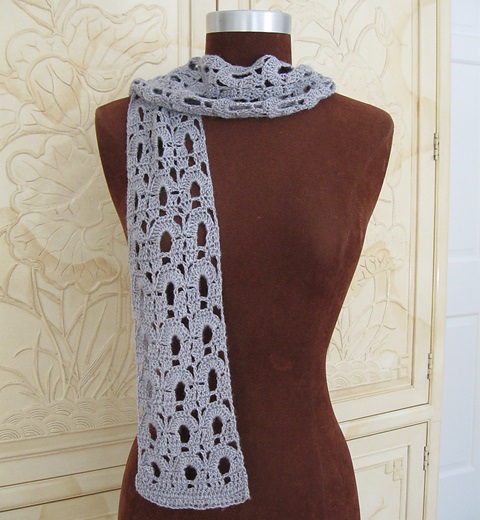 I have been lucky enough to work with Sharon Silverman a few times now (including her amazing Moonmist Shawl) and I always love what she comes up with. The beautiful arches in this easy crocheted scarf is no exception and, in our gorgeous bamboo-rich Maia, the drape is incredible! (Also, just between you and me, I hear she has another book in the works and there may be another SpaceCadet design in it — so exciting! Watch this space for news when I get it)
Pincha shawl by Pinpilan Wangsai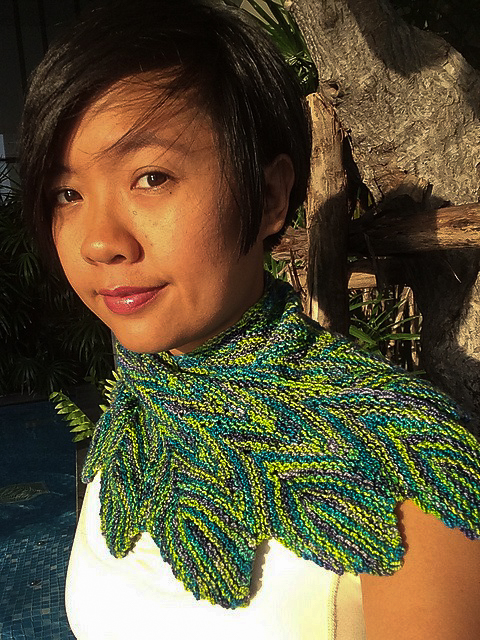 Short rows make for interesting shawl construction but the way this shawl is constructed is downright fascinating. The effect is like feathers (or flowing water… or fish scales…) and I absolutely love the way it redistributes the colours of a variegated yarn. If you've got a skein in your stash that is so wild you just don't know what to do with it, cast this pattern on and watch a little magic happen!
images © the respective designers, used with permission
Speaking of magic, I first noticed this design when KatMacPet shared her beautiful version of it over the SpaceCadet group on Ravelry. She's using a crazy-variegated One-of-a-Kind skein she picked up in our booth last year at Homespun Yarn Party and the result is breath-taking!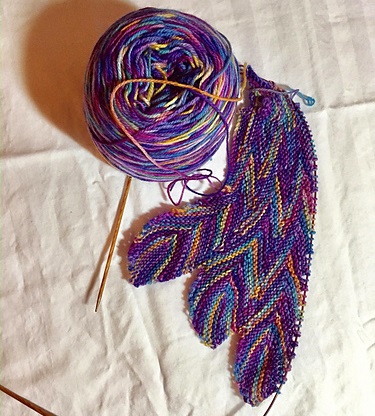 The other week I suddenly had a brainwave: just because it's obvious to us how our Linking Sweater Sets make it easy to expand a gradient for larger sizes, that doesn't mean it's obvious to everyone. So I wrote a quick post to explain it. If you missed it, please click here and let me show you how they work!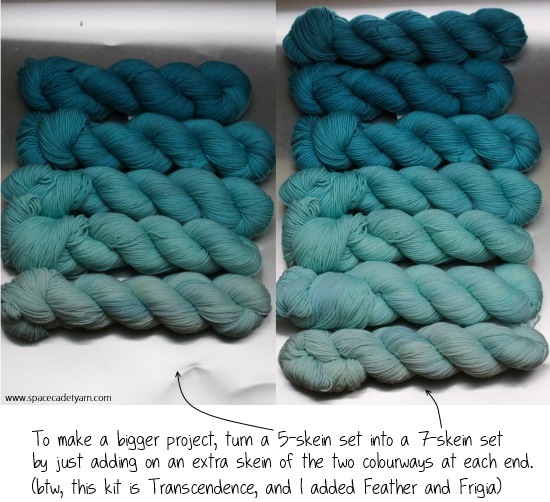 There's been a very interesting discussion in this Instagram post around the impact of free knitting and crochet patterns. Designer Ash Alberg posits that the way the way we phrase things affects our sense of value about designers' work, and requests that dyers and yarn shops stop highlighting free patterns, be they free-standing or part of a kit.
I see her point but I feel that "free" has its place, whether it's for the purpose of creating higher visibility for a new designer, giving crafters an easy opportunity to try out a new skill or style, or adding extra value to a yarn kit. So this week I have a really simple question: Do you feel talking about patterns in terms of "free" devalues the work of the designer behind it? Click here to participate in the original discussion and please click here and give me the quick answer to that simple question.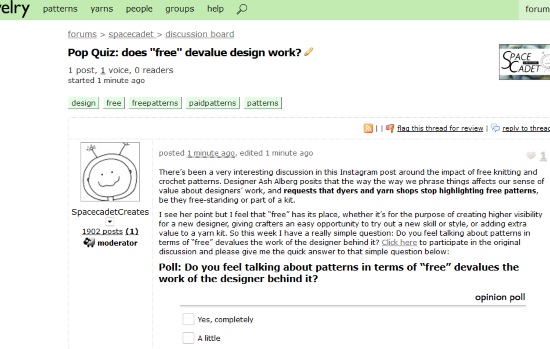 Ok, I've got an awesome day ahead and first on the agenda is heading down to the studio to see how this yarn looks now that it's dry (fingers crossed it looks as awesome as it did when it was still wet). I hope you have something fun planned for this morning as well! And so until next time, all my best.