Most people hide the things that make them nervous — they try to look calm, cool, and collected, even when they're feeling fluttery and anxious.  I'm no exception but I don't mind telling that the the time that gets me the most nervous is when we open a club for new subscribers.  Well, I'm also excited — really excited — but I can't help but wonder, will anyone turn up?  Will they want to join… or renew?  As as the opening date gets closer, I get more and more nervous.
Last Friday, the Yarn Alliance opened and I had that same feeling of nervous-excited energy in my belly when 9am rolled around.  I opened the subscriptions and suddenly saw the new joiners and renewing members come in.  It was such a good feeling!
But even better than that?  I realised that so many of the notifications coming through were for existing club members renewing their subscriptions.  And so many of those renewals were for a full year instead of just six months.  And that means the world to me, because it says that we are doing things right — so much so that our members want to stay a part of the club for as long as possible!
We've had an existing member get a gift subscription for her daughter (what a great gift!).  Another member jump in and renew before she was sure her current membership was due, just to make sure she didn't miss her spot (it was and she didn't!).  And lots of other returning members whose names and faces I'm so glad to have back for the next season.
So first, thank you all so much for joining and renewing.  I'm absolutely delighted and so looking forward to the fun we have to come!  And if you haven't joined but are thinking about it, subscriptions are open only until next weekend, so click here or scroll down to the SpaceCadet News section for all the details.
Now, I've got a nice cup of coffee  and a ton of fun fiber news to share with you so find yourself a comfy spot to curl up in and let's dive in!

Here's something that just warmed my heart: staff at this doctor's office in New Zealand put knitting needles and yarn in the waiting area, and patients have been collectively knitting baby blankets for the local hospital's neonatal unit while they wait for their appointment.  Seriously, can there be any better proof that fiber arts make the world a better place?
I want one of these rings sooooo much!  (Not because I knit a hat the other week and wrote "size 6s" in all my notes and then, after doing all my calculations, discovered they were actually size 5s…  nope, not because of that at all).   So, erm… if anyone finds a spare $160 hiding their couch cushions…  help a knitter out?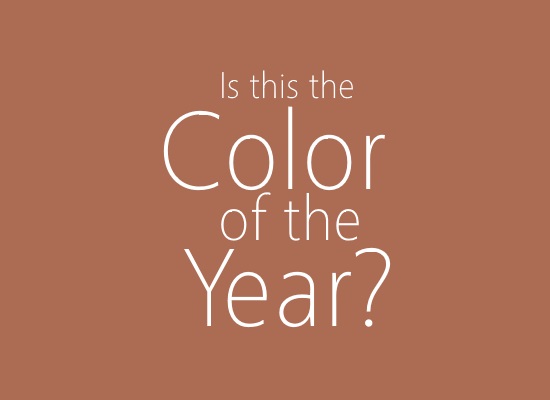 Did you know that there is a Color Of The Year?  There is!  Pantone (the colour experts) make their annual announcement and so do Sherwin Williams (no colour slouches themselves).   For 2018, Pantone went for a purple (and I can see why it was their choice) and Sherwin Williams chose a stunning teal.  But for 2019, Sherwin Williams's choice has me rather perplexed: they've chosen Cavern Clay, a kind of terracotta-ish brown that is inspired by "a renaissance of the 1970s".  Honestly, I don't know if the 70s deserve a renaissance or if this is a colour I'd want on either my walls (or my yarn!), but maybe they know something I don't…?  What do you think?  Is Cavern Clay your colour of the year?
If you are a Doctor Who fan (and if you're not, I think you should be!), check out this archived BBC record of the pattern for the original Doctor Who scarf.

Our Upcoming Shows & Events
The Yarn Alliance is Open for New Subscriptions!
Being part of the Yarn Alliance club is all about coming on a colour exploration — in gorgeous yarns dyed in exclusive colourways and shared with a wonderful community of fellow club members who are all part of the adventure too.  Plus we create beautiful coordinating skeins to double the fun.  And each parcel contains a wonderful club gifts created exclusively for the club by our community of amazing handmakers.  Oh, and a 15% coupon!

So if you want to join our Yarn Alliance community, click here to get your spot.  I can't wait for you to come aboard!

sequences by Lori Versaci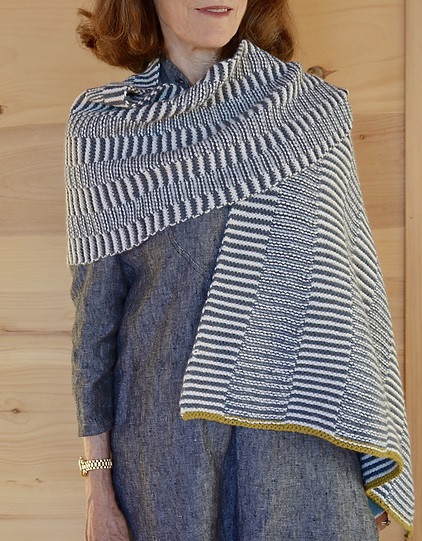 Sometimes the most stunning designs are so simple.  This gorgeous shawl uses sequence knitting in a monochrome palette to create a stunning effect that is completely mesmerizing!  But as beautiful as it is in this photo, I just love the way it looks when knit with colour — click through to see what I mean and then start diving into that stash!
Hyalite Falls by Simone Kereit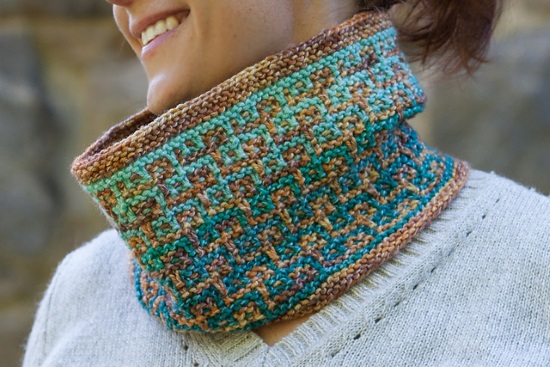 I'll admit it, I'm a bit of a sucker for a really gorgeous cowl.  Not just because it's such a practical way to stay warm when the weather turns and not just because they always work up so quickly, but also because a cowl adds just a touch of colour right by your face, exactly where you want it.  And I love this beautiful example and the way it combines a semi-solid with a gradient flow for maximum effect.
Regenbogenschwester by Silke Terhorst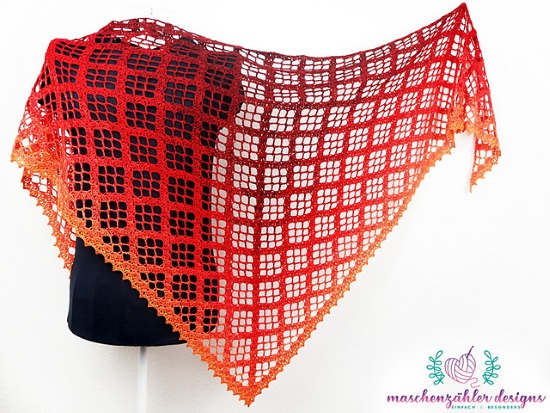 Sometimes simple is the best way to get to stunning, as this beautiful geometric shawl shows.  Crocheted with a lovely window-like motif that repeats from top to bottom, the result is light, airy, and focused on the beauty of the yarn and stitches.  Designed in fingering, it's a perfect candidate for that stash of SpaceCadet Mini-Skeins — start with one month of the Ombre&Gradient Mix and see how far you want the colour shift to go!
all images © the respective designers, used with permission
Ok, I've got a super-busy day planned and I'm excited to get started!  First, a little computer work — emails and whatnot — and then down to the studio to dye yarn for our upcoming shows.  Oh, and colourways for some awesome designer collaborations we've got coming up (can't wait to share them with you!).  So I'd better get going.  I hope you've got an exciting day planned as well and, until next time, all my best!