Most mornings when I write to you, I'm taking it a little bit slow and easy: enjoying the start of the day with a hot cup of tea and a little quite time before things get busy.  But not today! Instead, this morning the car is all packed with yarn, my duffle is (nearly) packed with clothes, and I am putting together last things before we head up to Saugerties, NY to vend at the Indie Untangled Rhinebeck Trunk Show on Friday.  I've heard so many good things about this show and I'm so excited to be a part of it.  If you're coming, please do email and let me know — we'll keep our eyes open for you!
But in the meantime, I have a little time before we get on the road and I have a lot of fun stuff to share with you, so I actually am going to sit down with that cup of tea and do just that!  Now, you know I normally start with all the interesting fiber news I've come across in the week but today I've got something I'm just bursting to share with you, so I'm going start with that.  Are you ready?  Here we go!…

Introducing Three New Colourways: Steadfast, Dalliance, and Becalm
Pottering about in the studio and experimenting with colour is what makes my heart sing, and so I couldn't be more excited to share with you these three stunning new colourways we're adding to the SpaceCadet line-up!  (And then you can scroll down for a beautiful new pattern that makes them look amazing…).
These three new colourways (and their companions) will be going in the shop on Friday at 12:30pm(eastern).  Set a timer on your phone to get them fresh and hot!  (And if you're coming to Indie Untangled, don't worry, you'll see them there as well)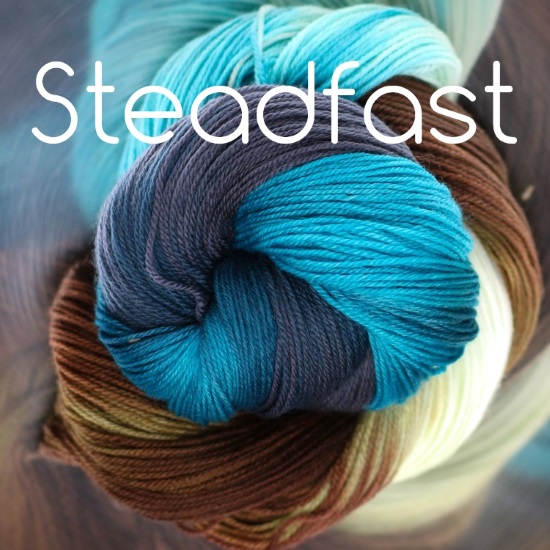 Steadfast is beautiful shade of teal and chocolate brown, flowing into deep charcoal grey and natural cream for a colourway that is both exciting and also somehow comforting.  It pairs perfectly with SpaceCadet's other colourways Feather, Dark Skies, and Fat-Free Chocolate.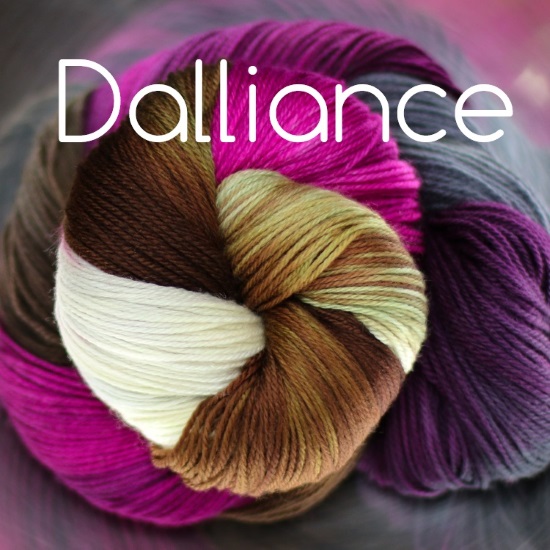 Dalliance is Steadfast's sister colourway, with those same wonderful chocolate hues blending into the charcoal grey and natural cream, but this time paired with a shocking berry pink.  Vibrant and still grounding, it blends with Troublemaker, Dark Skies, and Fat-Free Chocolate.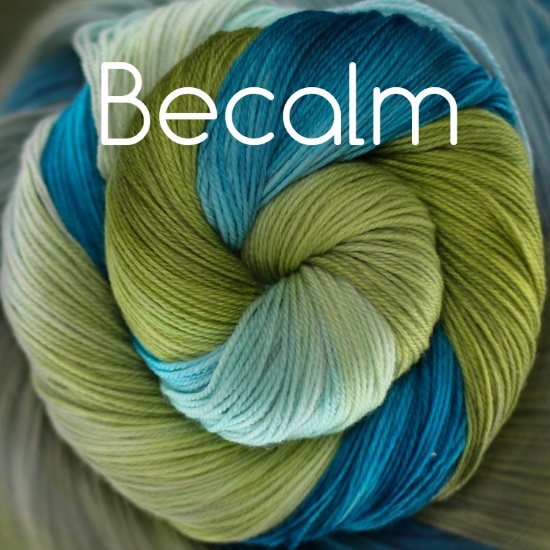 Becalm is fresh and crisp, in wonderful shades of grey-green overlaid with icy blues, deep turquoise-teal, and earthy sage that all flow into one another in beautiful harmony.  It goes with SpaceCadet colourways Wilt, Frigia, Crisp, Sliver, and Feather.
And Introducing Bound For Home by Jessica Anderson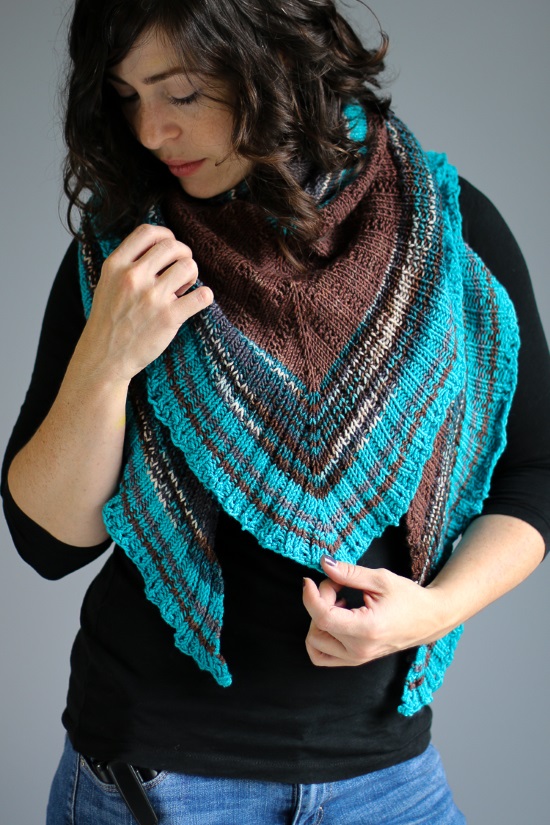 To celebrate our beautiful new colourways, Jessica Anderson has designed this scrumptious shawl, Bound for Home.  Knitted in Lyra, our delightfully smooshy sport yarn, it's got a wonderful squishiness that feels amazingly comforting on these chillier days (…seriously, I wish you could feel it  …during the photoshoot, none of us could stop smooshing it!).  Here's what Jessica says about the design:
Nothing makes my heart sing quite like color and textured paired together in perfect harmony. Like a calling from the distance, making your head turn towards home, this shawl beckons you into cozy comfort. Created for Space Cadet yarn, this triangular shawl takes a perfectly paired bundle of yarn and brings it home into your new favorite shawl. Whether you are headed off into the woods and want to stay cozy until you return, or whether you just want something to keep you warm while snuggling in front of the fire, Bound for Home has got you covered. Grab your bundle from SpaceCadet today and you'll be bound for home soon!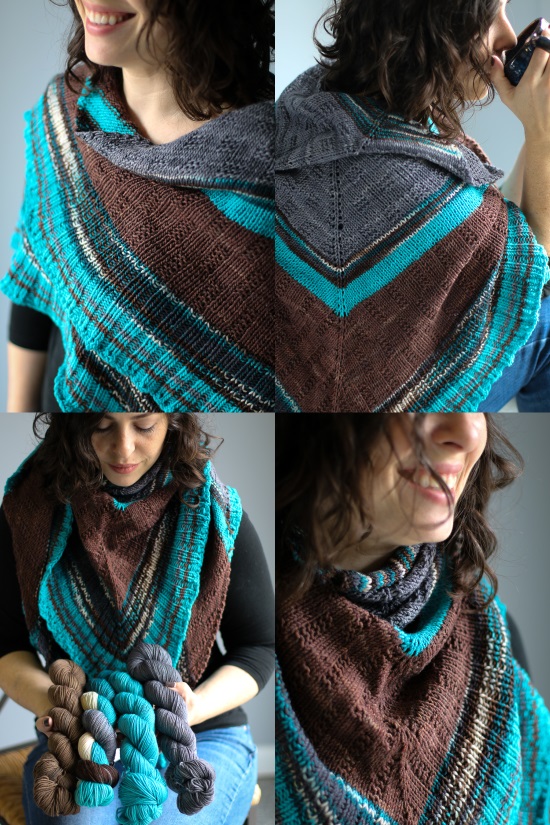 And we're doing kits! Available Friday at 12:30pm
Choose from one of three gorgeous colour sets to get all the yarn you need for this stunning shawl — and I'm including the pattern as my gift (that's a $7 value)!  The kits will go in the shop tomorrow at 12:30pm (eastern), so set a timer on your phone and then click here to get one first.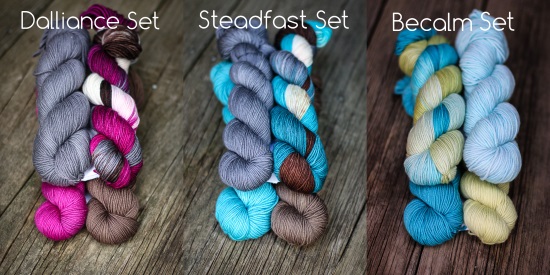 (But wait, what if you already have yarn in your stash that would be perfect for Bound for Home?  Then you can get the pattern on its own with a 30% discount!  Use the code HOME during checkout on Ravelry, anytime between now and November 1.)
Our Upcoming Shows & Events

One trend I've been noticing is that wall-hangings seem to be everywhere at the moment.  It reminds me of the time my sister showed me her first knitting project (a garter scarf, of course, with some… erm… inadvertent lace sections).  She had knitted right up to the last four inches of yarn and didn't have enough to bind off.  I told her she'd have tink back a couple of rows, but she didn't want to.  So I suggested she could just hang it on the wall by the needle and call it art!  Who knew wall hangings would become a trend a few years later?  If you're looking to stashbust,  click here for inspiration, or if you'd rather let someone else do the work, check out the beautiful work from the Midnight Weaver, based right here in Pittsburgh.
Remember a few weeks ago, I shared that Pantone had chosen a purple as their Colour of the Year and Sherwin-Williams had gone with a 1970s-inspired clay-brown?  Benjamin Moore is joining in with their Colour of the Year for 2019: a silver grey called Metropolitan AF-690.  It makes sense that a home interiors company is going to go for a more neutral option and, aside from the fact that that "AF" in the name made me laugh out loud (this is nsfw but here's what it means), I really do like this choice as the perfect backdrop for any colour scheme — in either housewares or knitwear.  If you do too, try our colourway "Sliver" for a similar option in yarn (currently in stock on these yarns).
The US Navy is making a change in uniform from the iconic (woolen) peacoat to a modern (synthetic) parka — and the Save The Navy Peacoat campaign is taking issue with it.  They cite economic impact on small businesses in the US wool and textile industry, the loss of an icon, and the form and function of the peacoat as their reasons for a petition to convince the Navy to reverse their decision.  Click here to take part in their survey or sign their petition.
This week, Saturday Night Live's Weekend Update suggested that the way to get white women to care about climate change is to tell them that they lose all their yarn.  Clara Parkes wrote a passionate Instagram post about the underlying stereotypes of that message and the resulting debate in the comments is full of strong feelings.  Interesting reading.
If you're headed out to Rhinebeck this weekend or any of the other wonderful fall fiber festivals going on, you'll want to check out Mason-Dixon Knitting's Fiber Festival Cheat Sheet to help you plan the trip and (key concept!) control the overwhelm.

Abraço by Filipa Carneiro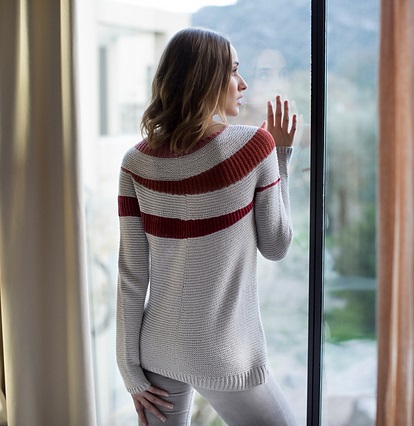 The interesting yoke of this lovely design is what caught my eye first but I had to smile when I read the description. "Abraço" means "hug" in Portuguese and, when the weather turns chilly, what could be more inviting?  Designed in fingering yarn, this is a great choice for your Mini-Skein Club stash, or for incorporating a wildly variegated yarn for a big impact without colour overwhelm.
Hither by Hunter Hammersen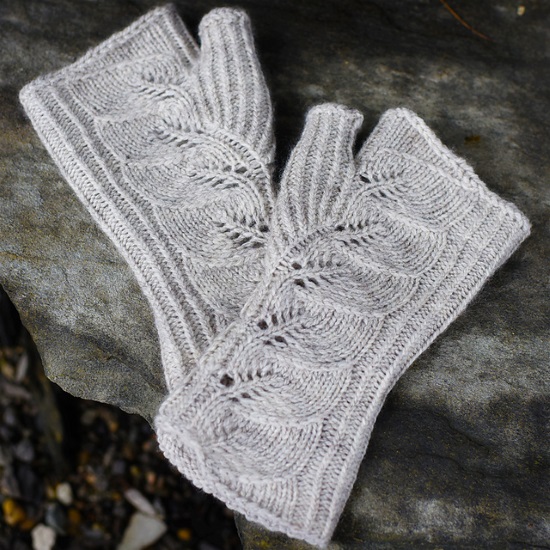 And if the weather is turning colder where you are like it is is here in Pittsburgh, you might need some mitts to keep your hands warm.  This lovely pair is quick to knit up (they are mitts, after all) but the beautiful leaf-motif keeps the process interesting and creates a real stand-out effect.  Here they're in a soft grey (similar to Sliver, in stock on these yarns) but I think I'd fancy them in a nice autumnal rust, such as Headstrong (in stock on these yarns).
images © the respective designers, used with permission
Ok, the car is all loaded up and it's time to get on the road to upstate New York for the Indie Untangled Rhinebeck Trunk Show.  It's about seven hours each way so it's going to be a looooong drive but I'm so excited to see everyone at the show.  I hope you have a great day planned (with a lot less driving!) and, until next time, all my best!