Oh my stars, the responses I received to the story in my previous newsletter about my sister cutting her knitting in half were so hilarious that they had me stitches as I read them.  Thank you thank you thank you for sharing in my shock and incredulity that that whole scenario was even possible!  You made me feel so much better.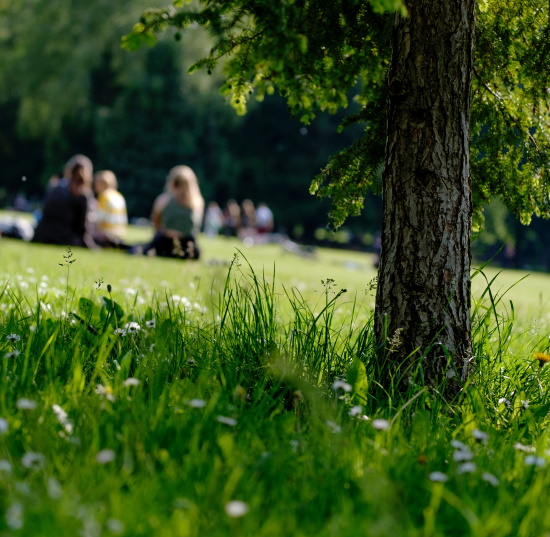 Photo by Krisztina Papp
Every month, the entire SpaceCadet crew gets together for a meeting that gives us a chance to really bounce ideas off each other and brainstorm.  This time of year, we tend to hold them at the local park in the dappled shade of a tree (why be inside if you don't have to be?!?) and that must really help get our creative juices flowing because, at our meeting last week, the team started firing off so many fantastic ideas for this autumn and winter that I honestly don't know how we'll be able to do them all.
But I really realllly want to, so we're going to try!  Keep your eyes on the newsletter for progress reports, ok?
In the meantime, I'd really love your help.  Last year, we went to SVFF (Shenandoah Valley Fiber Festival) because so many folks wrote in and told us it was a great show to do — and they were right!  And this year, I'm looking for more recommendations.  If there's a show that you know is great (for both vendors and customers!) and that we ought to apply to, please get in touch and let me know.  Your recommendations mean so much!
Ok, are you ready to jump into the latest fun fiber news?  Go grab a cuppa and here we go…

If you've ever knit or crocheted a shawl that wasn't quite big enough to drape the way you wanted, this schematic (and the accompanying text) might be a useful guide to better sizing.
Did you know Granny Square Day is tomorrow, August 15? It was making my first granny squares that finally got me feeling comfortable with crochet (after years of feeling ridiculously uncoordinated with a hook!) so, if you want to learn to love crochet too, check out Simply Crochet's Daily Granny Square, published free every day in August until Granny Square Day! Click here to get started with the first one and check out their tutorial, or here to quickly catch up all the granny squares they've posted so far.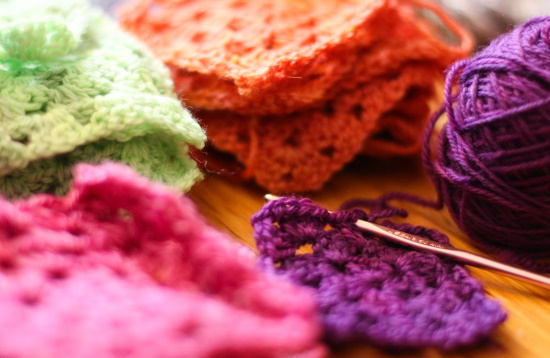 Oh my stars, I love granny squares so much!
This summer, one of my goals is to brush up on my German and I've been using Duolingo's flash cards (and Duolingo itself) to improve my skills — and I've just realised there are user-created flashcard decks for a ton of different subjects besides languages, including knitting, crochet, and sheep breeds.  So cool!
I am soooo wishing I could go to the upcoming Kaffe Fassett exhibition at Anthropologie as part of the London Design Festival. If his name isn't familiar to you, his decades-long career in knit design, quilting, and needlepoint has been instrumental in raising those crafts to the level of fiber arts, and he is a god of colourwork. If you are anywhere near London in September… go and see him!

Shenandoah Valley Fiber Festival (SVFF)
Sept 28-29, Berryville VA
We're so excited to be coming back to SVFF!  And at our most recent team meeting, we came up with something awesome that we're going to premiere at the show.  So if you'll be there too, please send us a quick email and let us know to look out for you!
Yarn Alliance Opens in September!
Wait, did I show you the latest Yarn Alliance colourway, Magical?  I love it — and its coordinating colourway, Alchemy — so much I can hardly say and I was sooooo excited to send it out to our club members.  And from the responses we've been getting, I think they loved it just as much!!!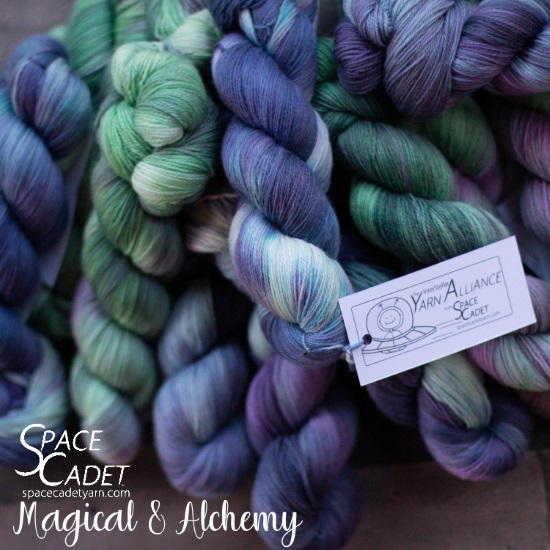 The next season of the Yarn Alliance will be opening to new members in September and I'm super excited about what we've got planned — lots of intriguing colourways and new adventures.  If you'd like to join us, click here and get on the club mailing list for a heads up and early access when the club opens.

Fleur Dress by Samantha Casale
Everything about this dress feels perfect for summer!  I love the granny square motif, the simple straps, and the sweet lacing up the back.  The pattern allows you to calculate how many squares you will need to make for your size and the granny squares are easy join-as-you-go.  Fabulous!
Rift by Jacqueline Cieslak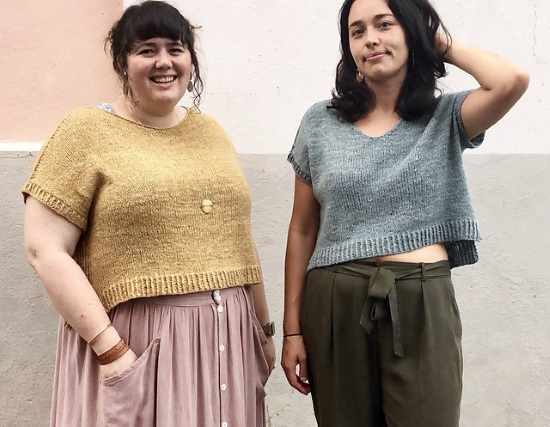 Simple shapes make the best wardrobe staples, but this "basic tee" pattern elevates that idea with instructions for two necklines, optional bust darts, and a custom fit bicep, and includes a split high-low hem in twisted rib, just to keep things interesting.  Designed in sport and sized up to a 72″ bust, it'd be fabulous in SpaceCadet Lyra — go for Crisp for a cool summer colour, or Tickled for something super bold!
Richland by Dee O'Keefe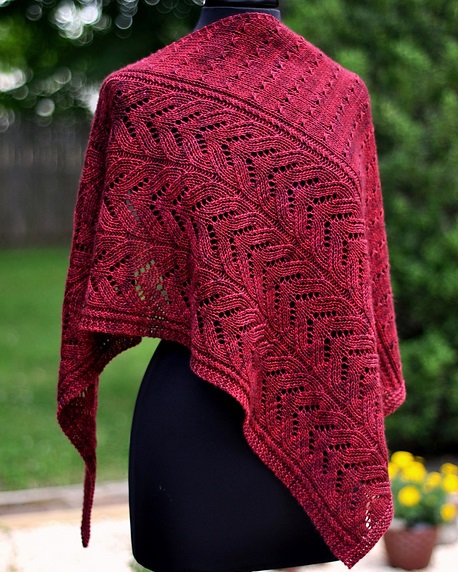 It was the beautiful texture of this triangular shawl that made it jump right out at me.  Pairing a chevron lace panel with a stockinette and Estonian star stitch body pattern, the pattern is designed in DK but could be worked in fingering or a heavier weight.  Personally, I'd love to see it in SpaceCadet Astrid in the deep and rich colours of Honey, Headstrong, or Mars to really lift up that gorgeous texture.
images © the respective designers, used with permission
Well, I've got a busy day ahead of me — there's orders to go out to some of our LYSs, all those autumn plans to nail down, and maybe a bit of dyeing too.  I hope you've got an exciting day ahead of you too and, until next time, all my best!