If you've been following my Instagram and Facebook posts, you'll know that I've come to realise we do our very best dyeing for our clubs. Our standard colourways (the ones available on the SpaceCadet website) are beautiful and really lend themselves to sweater-knitting, to mixing-and-matching, and to the amazing patterns our designer friends come up with.  But I have to be honest: our most adventurous, most drool-worthy dyeing is always the colourways we create for our clubs. ⁠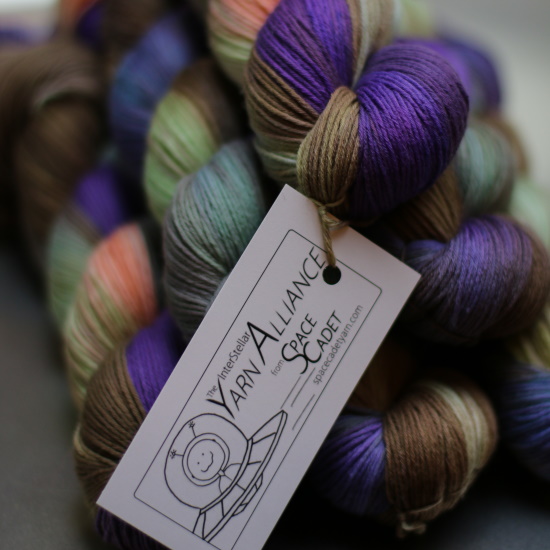 And when I sat down and thought about why that is, I realised that it's because I know our club members have agreed to come on a journey — a colour journey — with us, without realllly knowing where it's going to lead but confident that we are going to take them someplace wonderful.  And in return, I know I want to make that journey as exciting an adventure for them as I can!
So we come up with at least thirteen new colourways a month for our clubs. Thirteen! (That's two for the Yarn Alliance or SpaceMonsters, one for the Gradient Explorers, and ten for the Mini-Skein Club)⁠  That makes… let me count… 156 brand-new colourways that we come up with every year. ONE HUNDRED AND FIFTY SIX!!!  (And that's just for our clubs, not counting any new standard colourways and one of a kinds)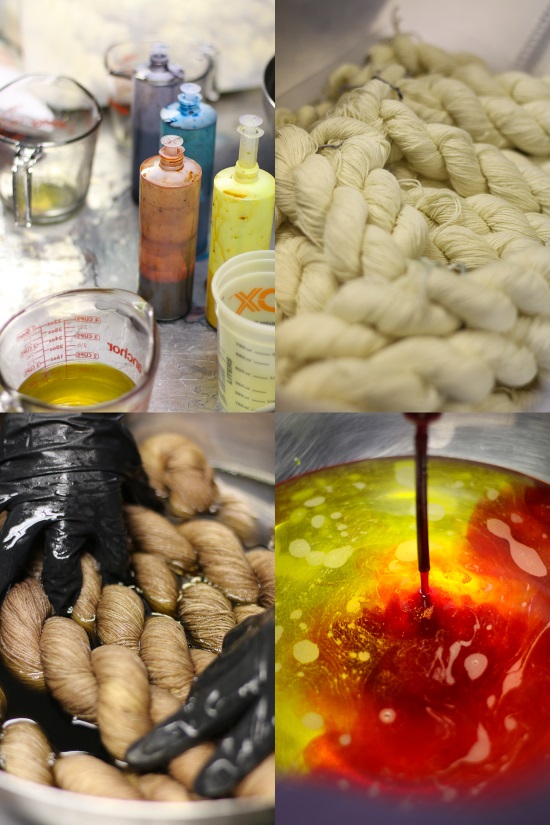 Oh my stars, I don't think I've ever really let that number sink in! But while that's a huge mental and creative challenge for us, it's also so much fun (I mean, this is why we do what we do after all)!  And it means that the special folks who have signed up to one of our clubs — who have jumped on board to take this creative journey with us — are the ones who get to share our very best work.  I am so grateful for you all!
But wait, what about all our other customers?  Well don't you worry, because we've got some great stuff up our sleeves…  There are new colourways on the horizon …and they are so gorgeous!  They just need their photographs taken and then I can share them with you.  And through the encouragement of one of our wonderful yarn shop customers, we are coming up with something extra special for the LYSs who carry SpaceCadet yarn.  I can't wait to share it with you!

During our SpaceCadet crew meetings, there's usually at least one set of needles clicking and, quite frankly, I'd struggle to work anywhere that that was seen as a detriment, but I know most folks' workplaces don't accept knitting or crochet as the true meeting-concentration aids that they are (and they really are!).  So I really enjoyed reading this article about how much knitting helped one woman concentrate during boardroom meetings.
Last time, I shared with you how you can use Tiny Cards to learn all kinds of interesting things, including sheep breeds (so cool!).  This week, I discovered this deck of cards to learn colour names — super handy if you want to be the most well-versed crafter at your LYS!  (Or if, like me, you always always always think cerise is green not pink.  I mean, it sounds like celery, right?)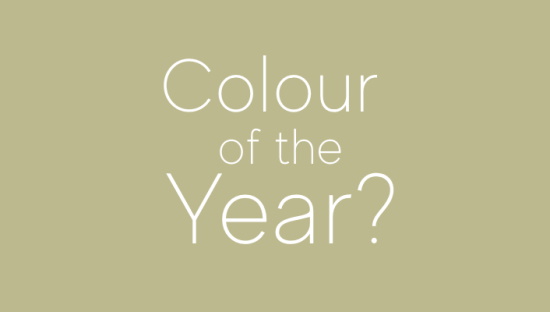 Speaking of colours, Behr has just announced their 2020 paint colour of the year, a light, yellow-tinted green called "Back To Nature" (above).  Of course, home interiors is on a different track to fashion, but I don't doubt you'll see versions of this colour in clothes over the upcoming seasons.  The other paint companies and Pantone will be announcing their colours soon and it will be interesting to see if they all follow a theme.  In the meantime, if Back To Nature is making you itch to cast on a lovely organic green, check out SpaceCadet Sage and Wilt.
True to the company name, one of my favourite summer activities is sitting outside on a warm evening to gaze up at the stars. Here in Pittsburgh, it can be hard to see them through all the light from the city (unlike the village I lived in in Norfolk, England, where it was often so clear that you could see the Milky Way). But I was happy to come across this article recently with tips on how to successfully stargaze from absolutely anywhere, no remote location or fancy equipment required. If the summer sky is calling you too, check it out!

Yarn Alliance Opens on September 13!
Remember I said we did our best dyeing for our clubs?  I can tell you that our Yarn Alliance members went nuts for their May colourway, which was completely inspired by summer fun: Chalk Doodles (think sidewalk chalk!) and Ice Cream Truck.  See how beautifully they mirror each other?  The upbeat colours of Ice Cream Truck are blended into the soothing grey of Chalk Doodles.  Every Yarn Alliance colourway has an optional coordinate, so you can really play with colour and create an even more exciting project!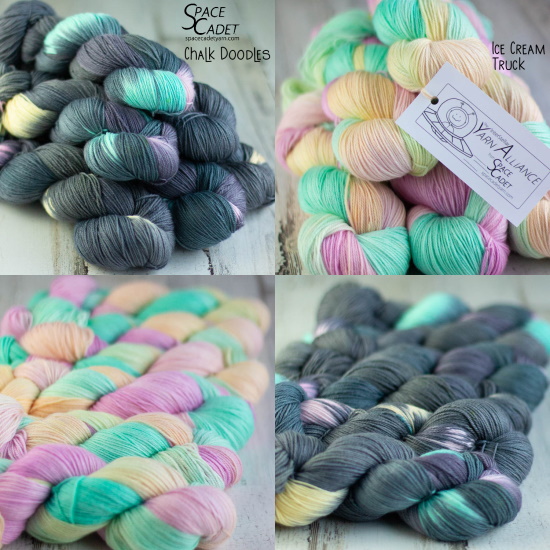 The next season of the Yarn Alliance will be opening to new members on September 13, so mark your calendar now so you don't miss out!  And I'm super excited about what we've got planned — lots of intriguing colourways and new adventures.  If you'd like to join us, click here to get on the club mailing list for a heads up and early access when the club opens.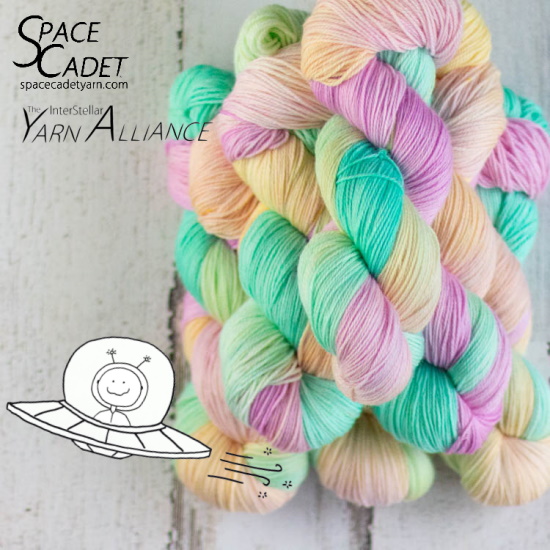 Shenandoah Valley Fiber Festival (SVFF)
Sept 28-29, Berryville VA
We're so excited to be coming back to SVFF!  And at our most recent team meeting, we came up with something awesome that we're going to premiere at the show.  So if you'll be there too, please send us a quick email and let us know to look out for you!

Incline's Ascent Cowl pattern by Sarah Jordan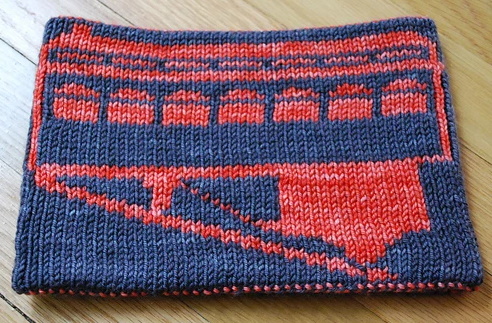 If you're from Pittsburgh, you'll know exactly why this design jumped out at me.  It depicts the Dusquene Incline, a pair of cable cars that climb Mt Washington and give a breathtaking view of the city nestled at the confluence of its iconic three rivers.  And I can't imagine a better holiday gift for anyone who loves the steel city.  Double-knit and fully reversable, it's designed in DK, so I'd try it in SpaceCadet Astrid and go for Mars with Feather with a high-contrast option, or Honey with Dark Skies for a real City of Champions feel!
The Wisteria Cardigan by Rachel Misner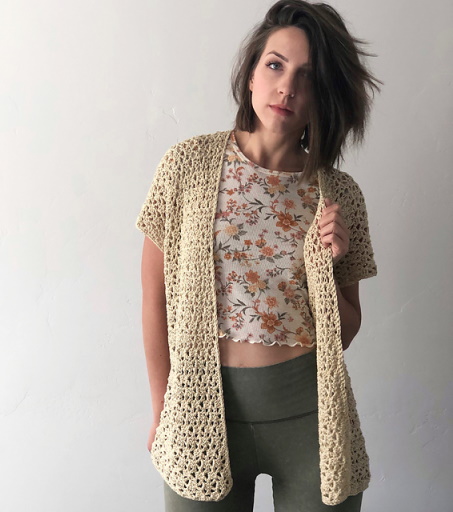 There are some patterns that I look at and just think, "I want that!" and this cardigan is 100% that kind of pattern.  I love the boxy shape, the drape, and the way the stitch pattern is both lacey and a little weighty.  Using two identical panels seamed together keeps the construction simple, and the almost-sleeves are perfect for warmer weather, but I think I'd be inclined to crochet around the armholes and create boxy sleeves to adapt it into a great three-season option too, in either warm Honey, the rich rust of Headstrong, a cool grey like Drizzle, or an attention-grabbing red like Mars.
Ursa Minor by Jacqueline Cieslak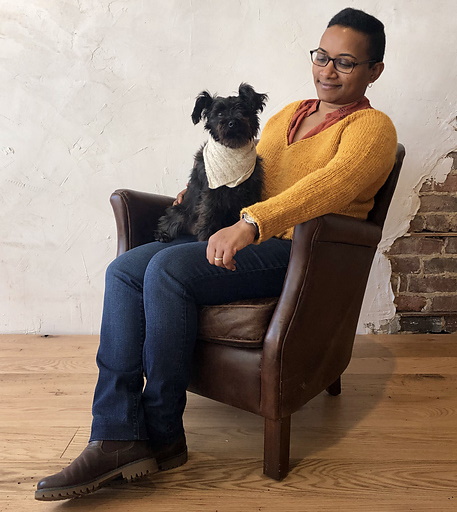 If you can feel sweater weather in the air(!) and are ready to get things rolling, there's nothing like a beautifully simple design in big yarn to get you to bind off in record quick time!  This lovely pattern is a great choice, knit from the top down with raglan sleeves and a v-neck, and sized up to a 66″ bust.  Cast it on in SpaceCadet Elara and you'll have something to snuggle down in the minute the weather turns!
images © the respective designers, used with permission
Ok, it's time for me to get to work.  I've got some fun stuff to dye today (yay!) and then some less fun paperwork (not so yay, but necessary).  I hope your day has some fun stuff planned too and, if not, just make sure you get some time to knit or crochet.  And, until next time, all my best!